I really don't know how I'm going to narrow it down for Andrew & Claire's blog post as I took soooo many pictures at their wedding (nothing new there!)  I've had lots of time to think about which ones to include as I had to hold off showing any of them on my blog for a couple of months as they were so pleased with them they wanted to hold a post wedding BBQ party to show friends and family a slideshow first!  But even with that extra time, I can't whittle it down.  I fail again!! 
I had an amazing time photographing their wedding, it was such a wonderful day.  St Hubert's Church at Idsworth is so pretty – Claire and Andrew spotted it from the train one day and fell in love with the place and idyllic setting, they said when they got married they'd like to have their service there so one afternoon they went for a drive in the countryside to find it.  It's like the little church on the Prairie and dating back to Norman times it is steeped in history, I can see why they chose it…  After the ceremony they headed back to Old Thorns Golf Club for a fabulous party & delicious meal with friends and family – some of whom I just happened to know already!  My brother in law was one of Andrew's best men (he had 2, and why not if you can't decide!) and my sister was there too which was lovely as my family have never seen me "at work" before!  Andrew & Claire's love and happiness is infectious – that's the only way to describe it.  I came away from their big day feeling so happy & with such a huge grin on my face, ah… hold on… perhaps that was because the last thing I did was the SNAPstick booth and you can't help but fall about laughing at that!! 
Claire wore a stunning dress by Ian Stuart Bride…
With such amazing detail.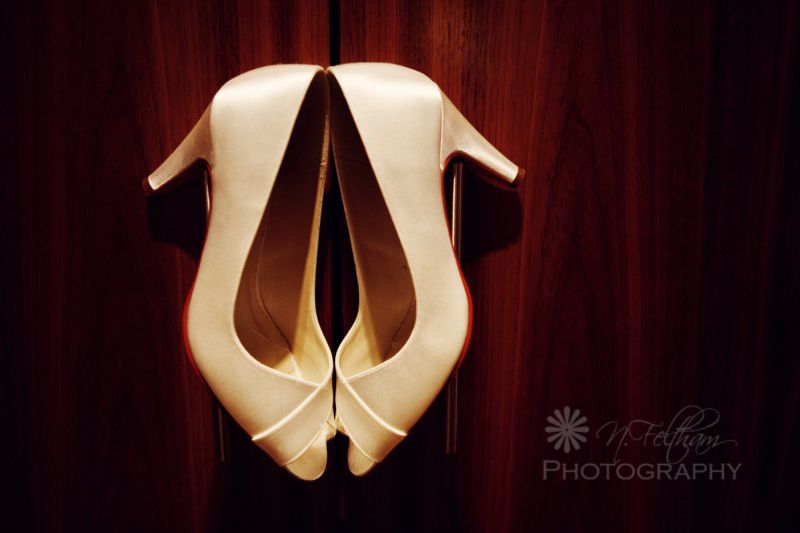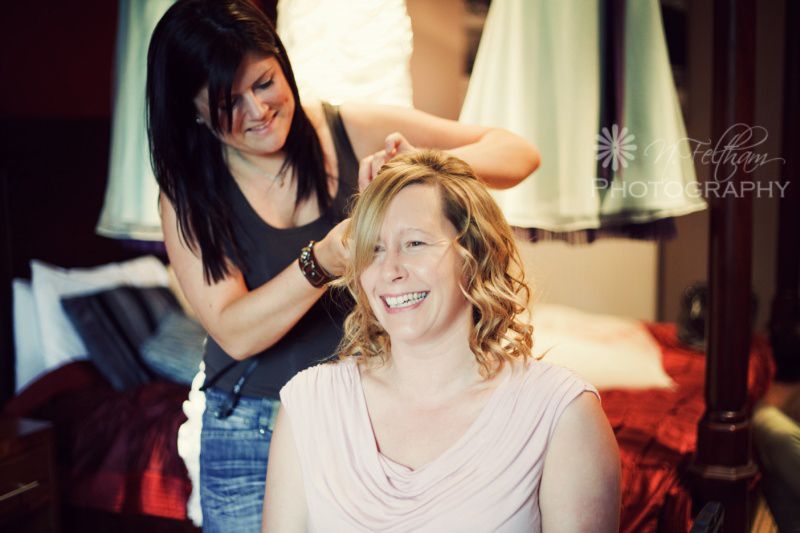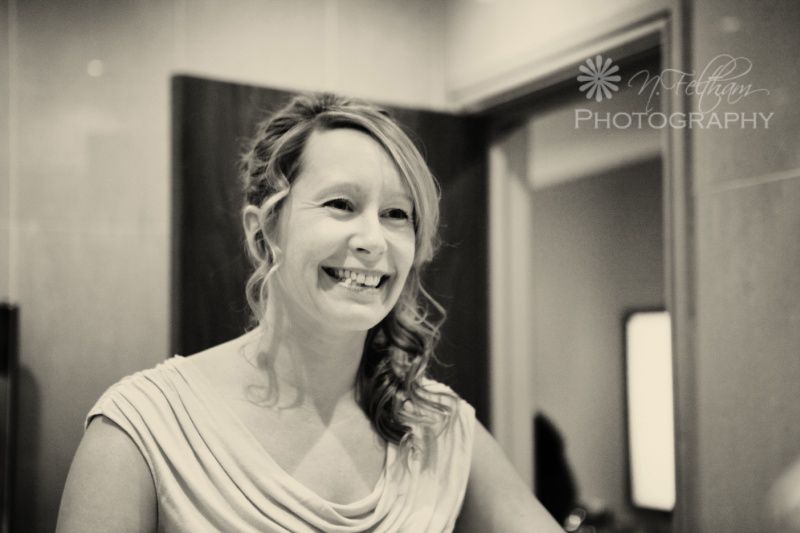 I left the girls in their towels (!!) getting ready and went to the church early to get some shots of the lads getting their button holes on and generally just looking rather dapper!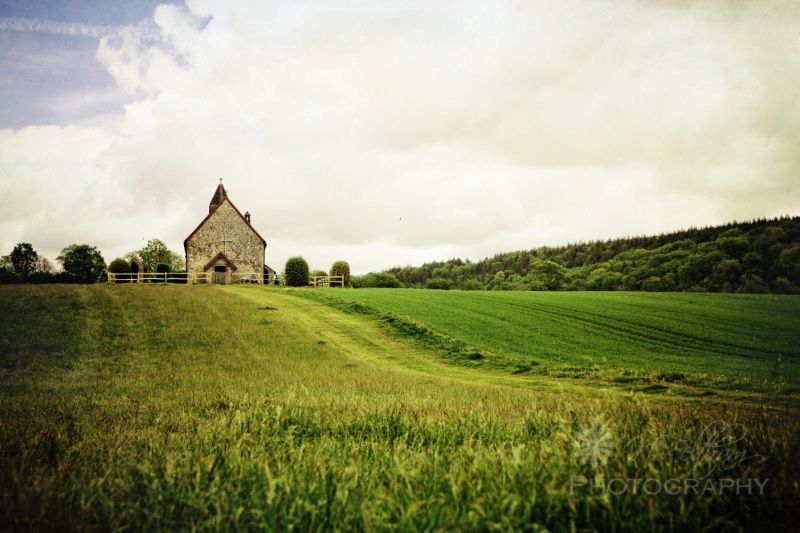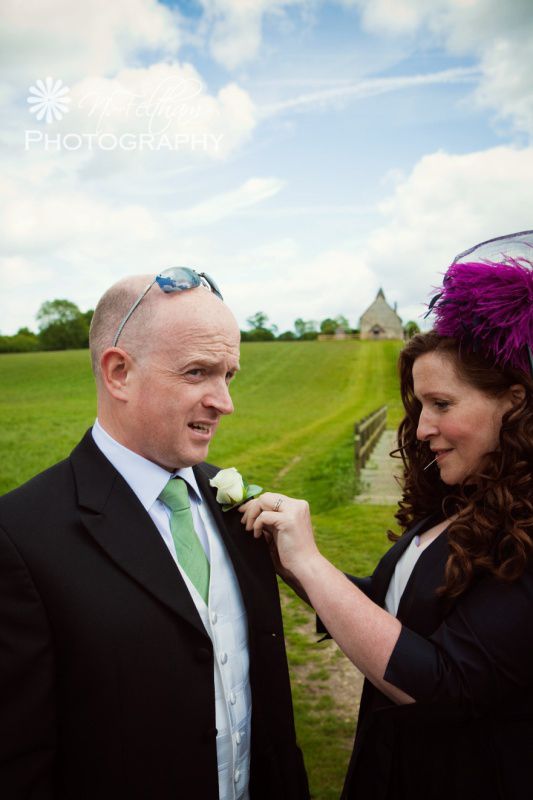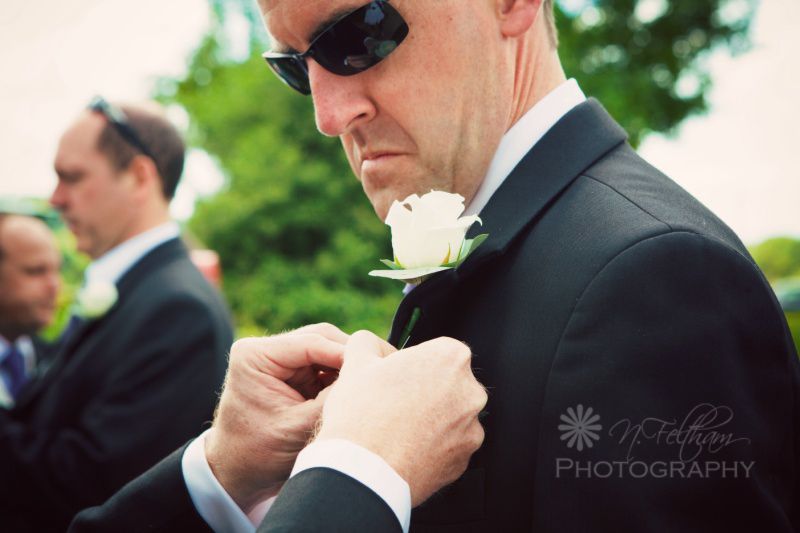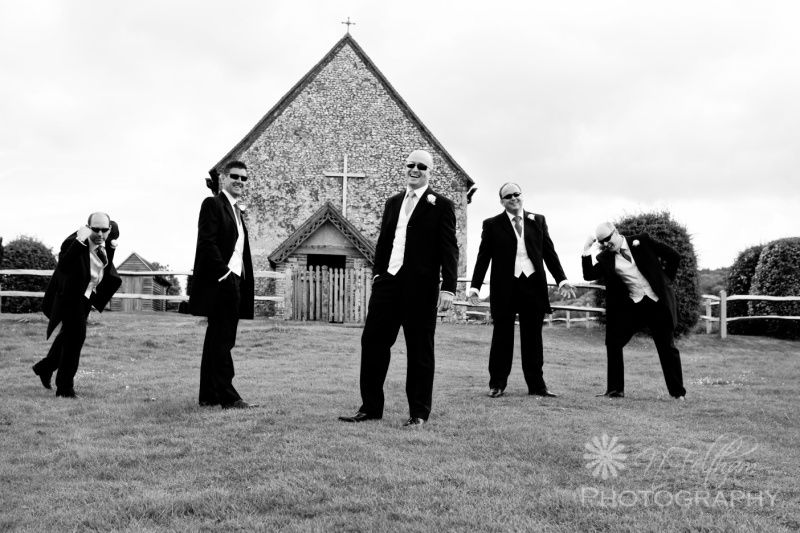 Then I carried on snapping away as the guests made their way up the hill to mill about!
Then I dashed back down the hill for Claire's arrival…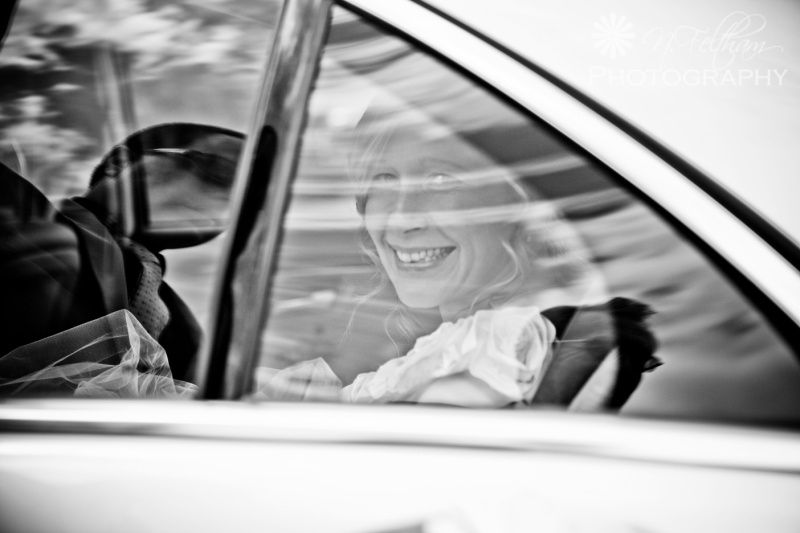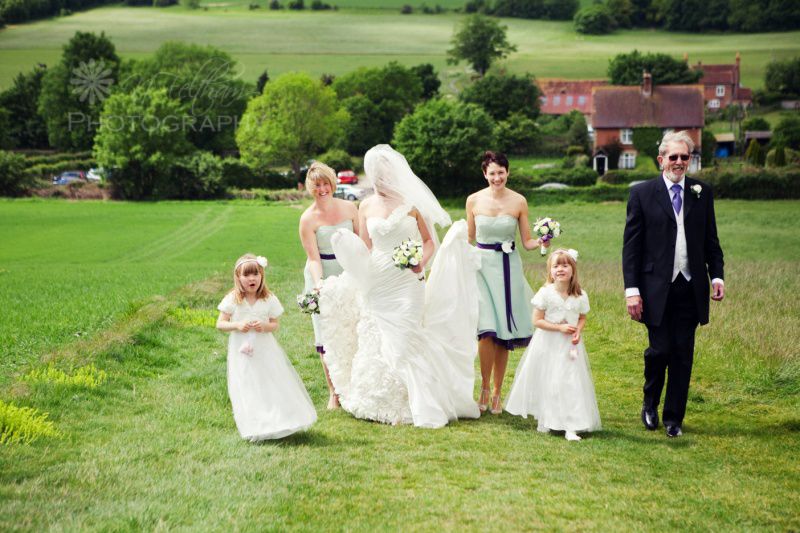 The ceremony was beautiful.
 Thanks to the two best men we managed to get through 20 or so group shots fairly quickly and we had such a giggle so it wasn't too painful for the guests!!
Then a couple of the happy couple on our way back down the hill…
Back at Old Thorns Claire & Andrew chose to have the speeches before the meal – great idea, then the groom / father of the bride / best man can sit and relax and enjoy their food!
Then we did a few fun portrait shots – the evening light is always best for this!
After they cut the fantastic cheese cake… there was the first dance
and whilst the band continued to play and guests carried on dancing I snuck off to a groovy corner of the venue to set up the SNAPstick booth – the results were hilarious!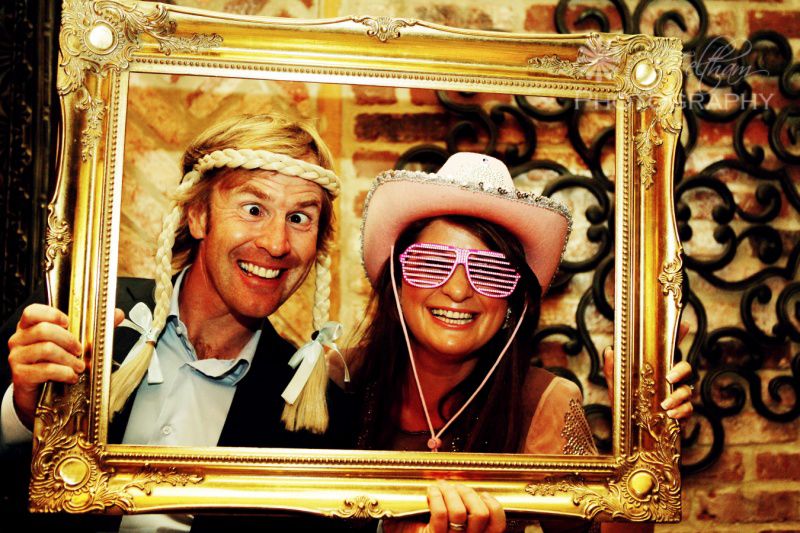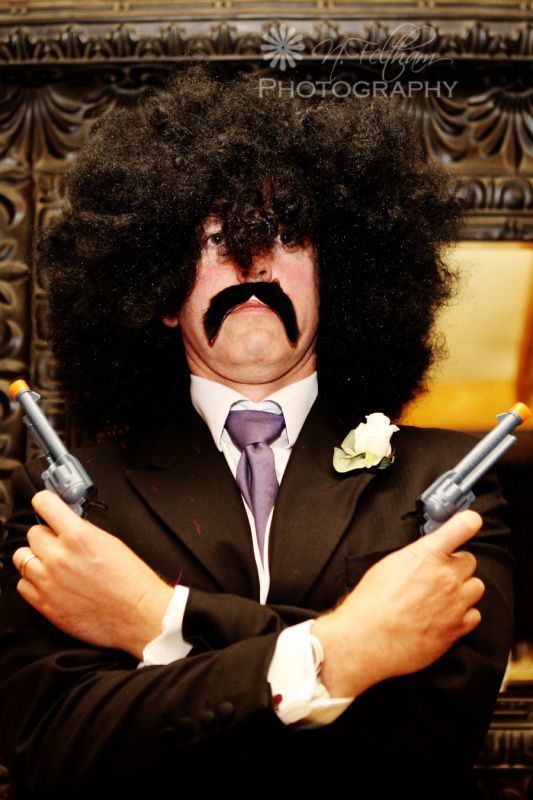 I don't think I've ever laughed so much at a wedding!
If you like what you see and would like to get in touch to see my full price list and check my availability for your big day then my number is 01243 587517 or email enquiries@nfelthamphotography.co.uk