What an amazing day Melissa & Ian's wedding was!  I love Dorset House School as a venue – it's so magical there.  The surroundings and views are beautiful and you can really stamp your individuality on the inside of the barn – which Melissa & Ian did perfectly.  I joined Melissa in the morning with her gorgeous bridesmaids & her brothers and nephew and parents at their house.  My friend Sarah from Enhance Make-Up was there too enhancing the already beautiful Melissa!  Sarah is a wonderful make-up artist and a lovely person too, you really should have a look at her Facebook page HERE (and click like!) and remember her for your big day or any other occasion where you fancy a bit of enhancing!
The weather on Mel & Ian's big day was a bit iffy at times, we had quite a bit of rain which meant after the ceremony the religious blessing they had planned outside in the Amphitheatre had to be in the same room as the actual ceremony – so they walked out hand in hand down the aisle as Mr & Mrs after the first kiss only to walk back in again!  But it was a lovely blessing and the rain stayed away long enough for us to do some group photos and happy couple shots outside in the gorgeous grounds of the school.  We even had a rainbow a bit later!
The meal was delicious, the speeches so funny and the atmosphere courtesy of Mel & Ian's wonderful friends and family was fantastic!  I felt so welcome and I could see how much everyone adores the happy couple and just how special they made their day….  Well, 'nuff said!!  All that's left is to share their little black book and some of my favourite photos from the day…
Enjoy!  And thank you sooo much Mel & Ian for booking me to capture your wedding for you!  (and to my friend Stef for recommending me to them all those months ago!!) xx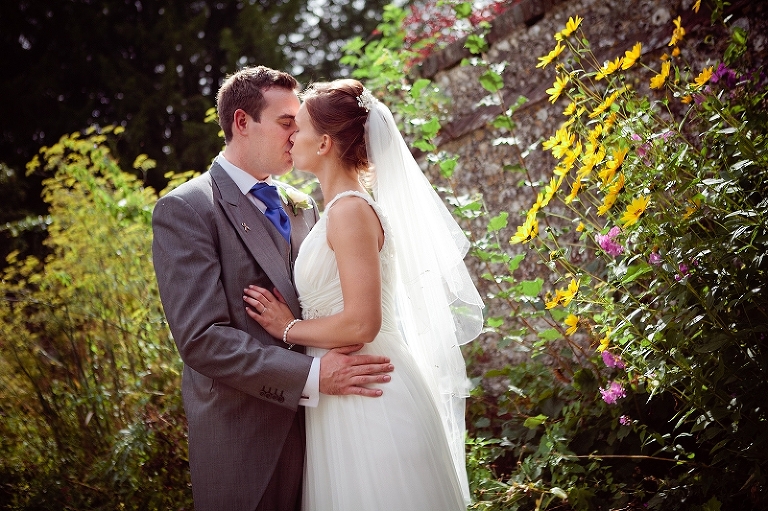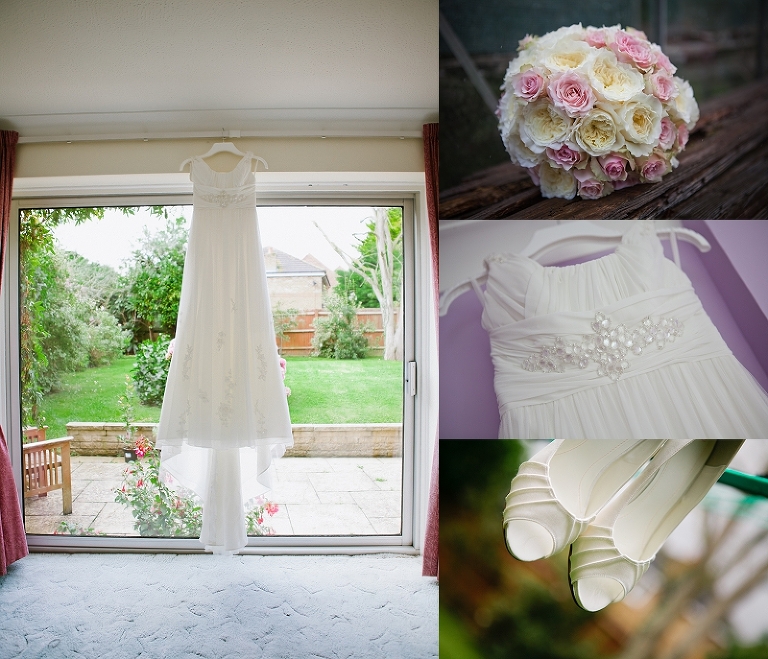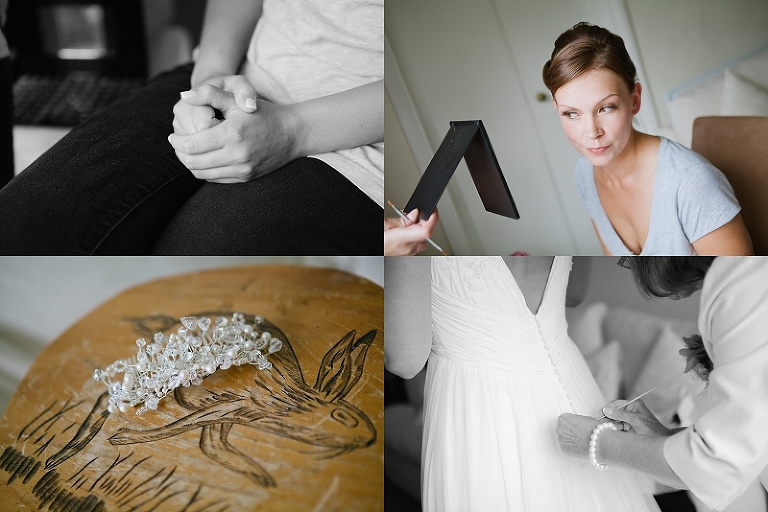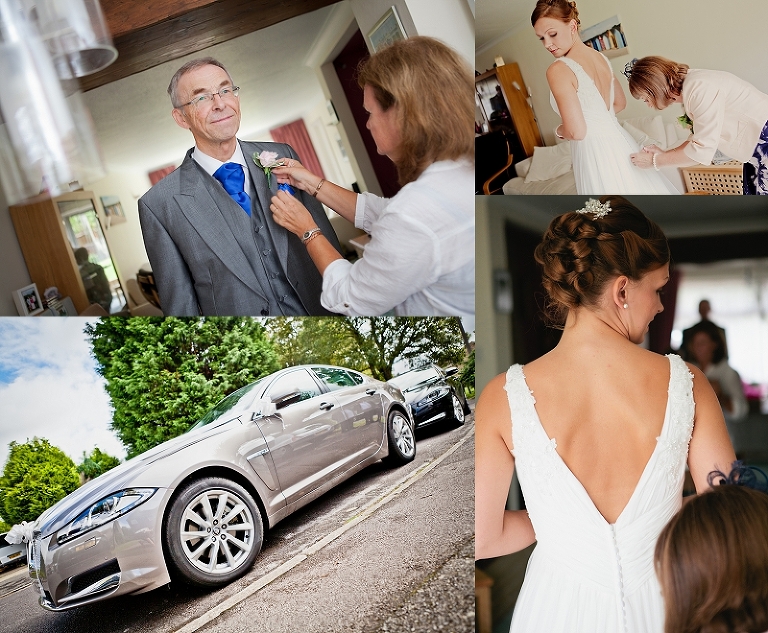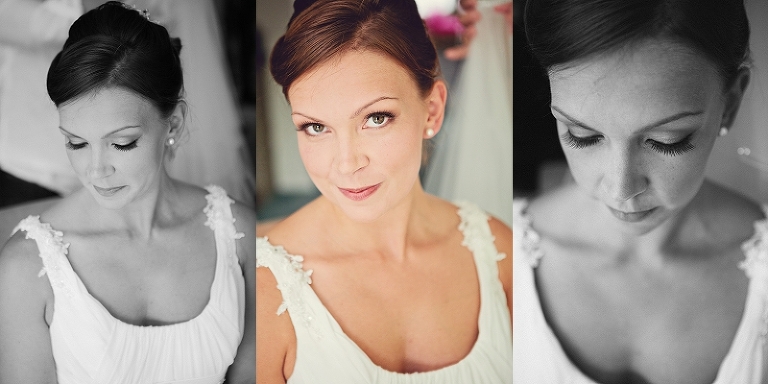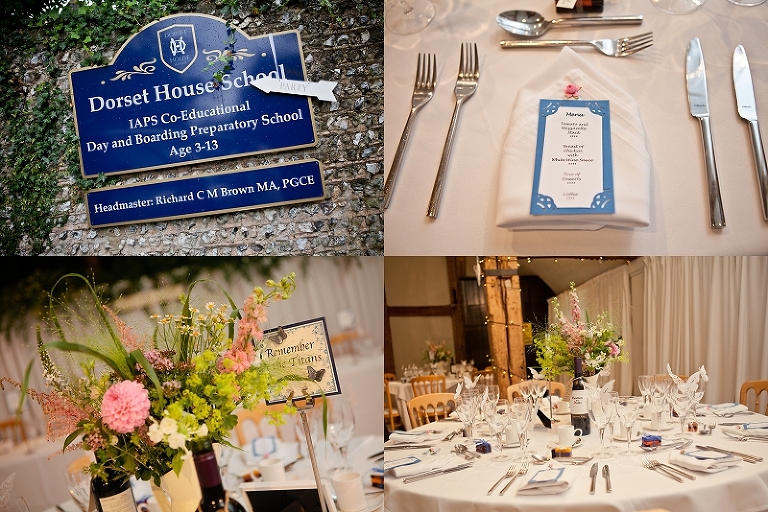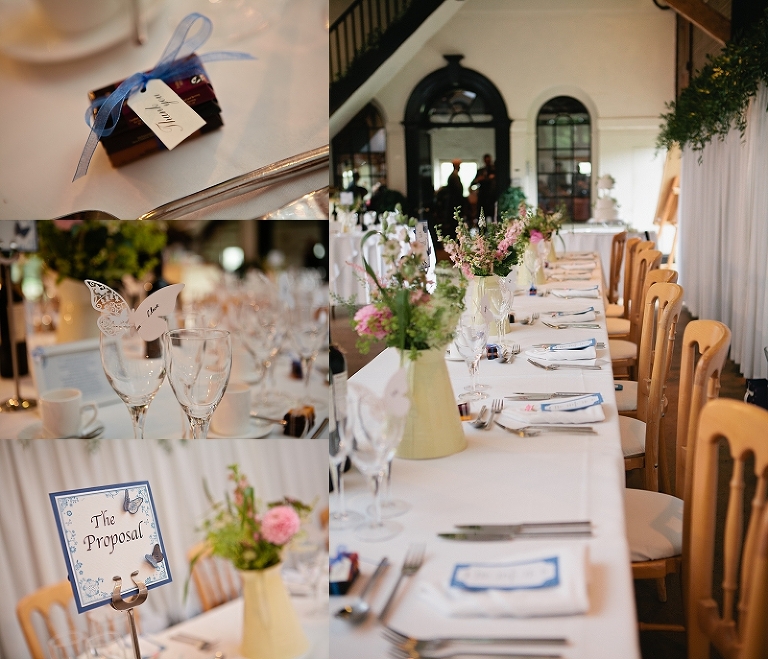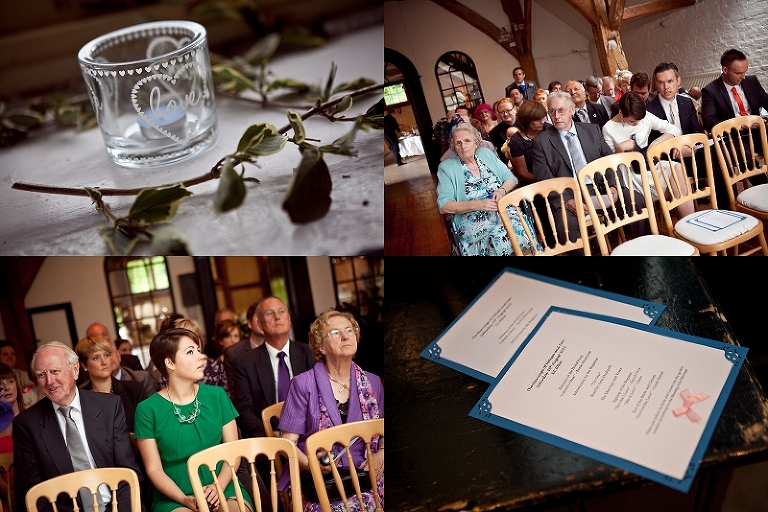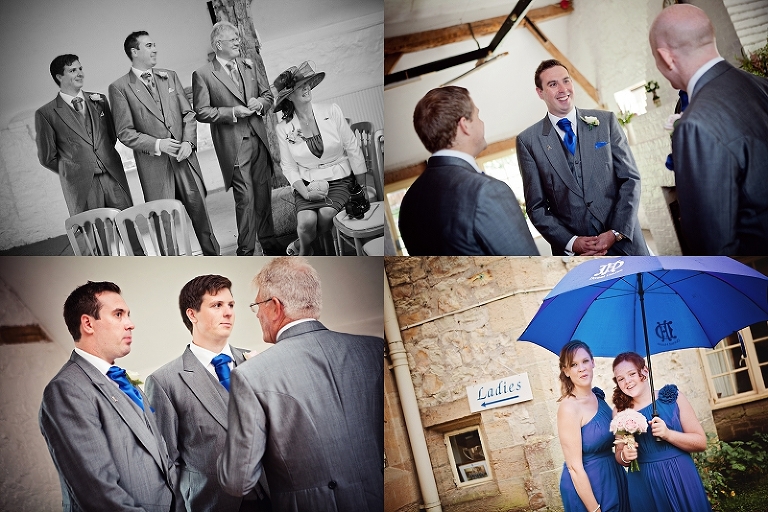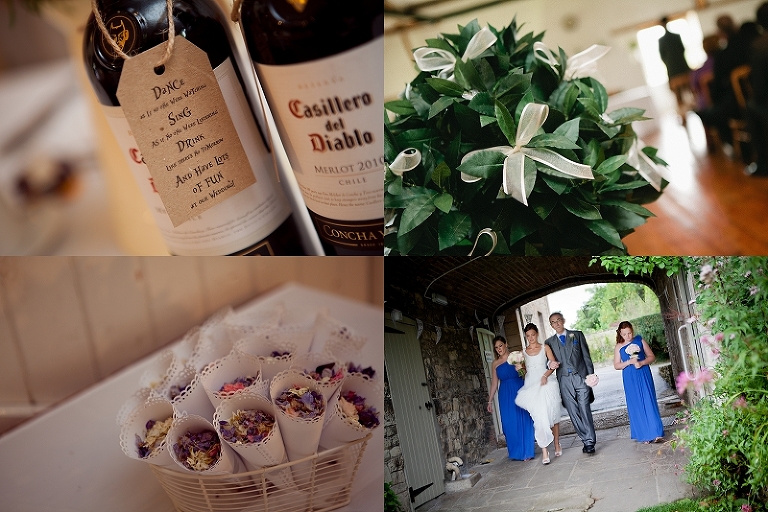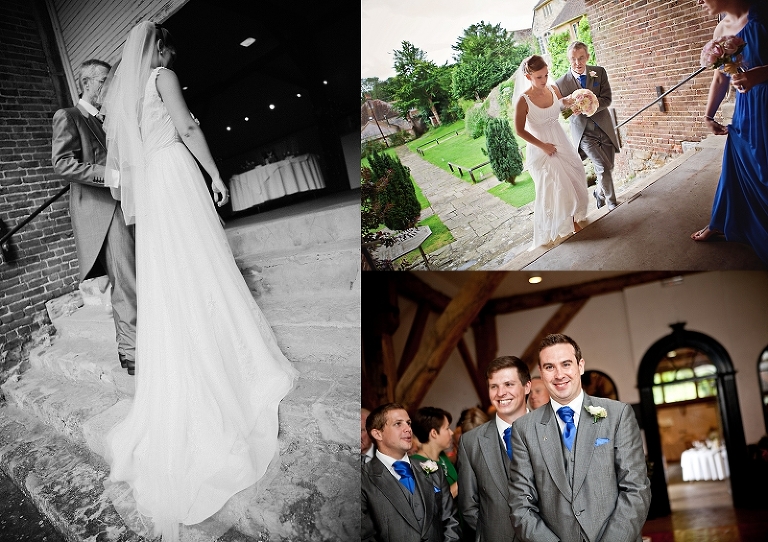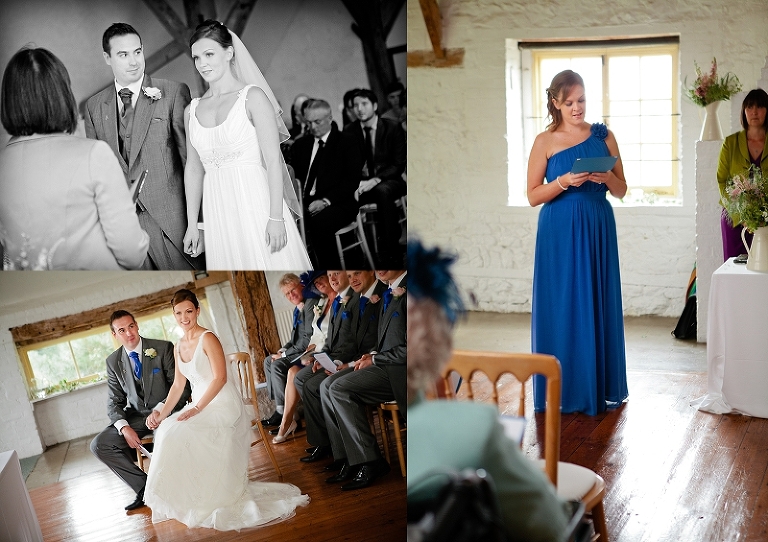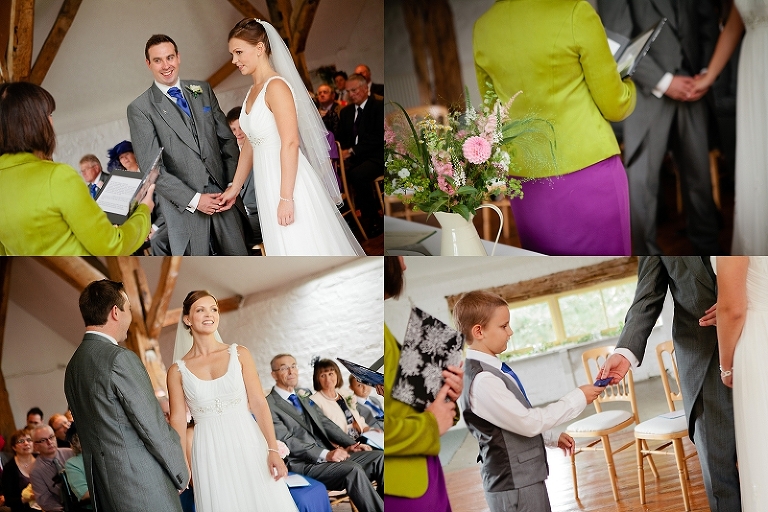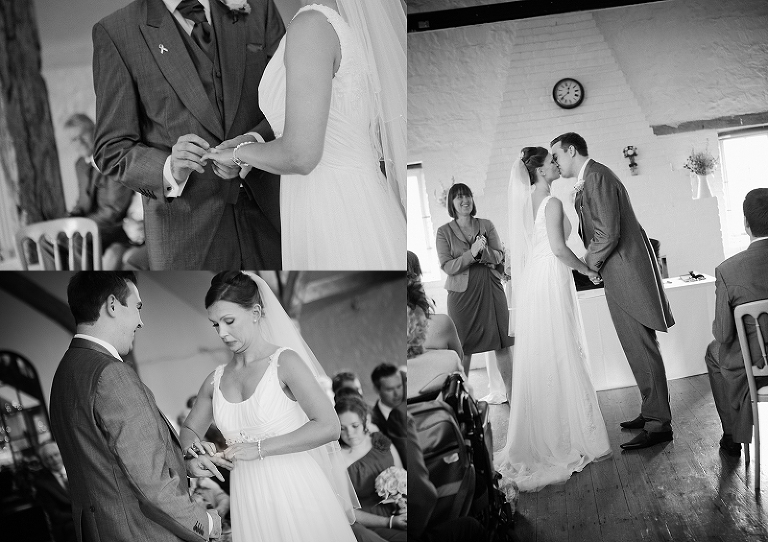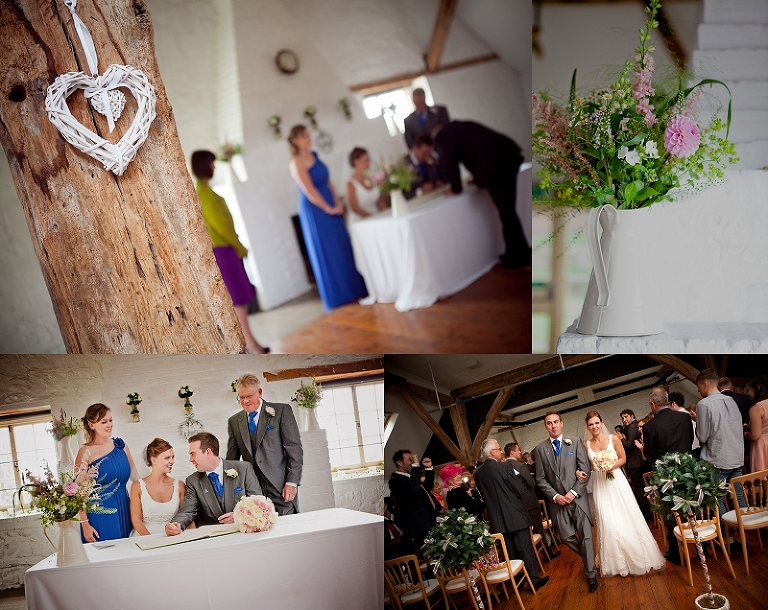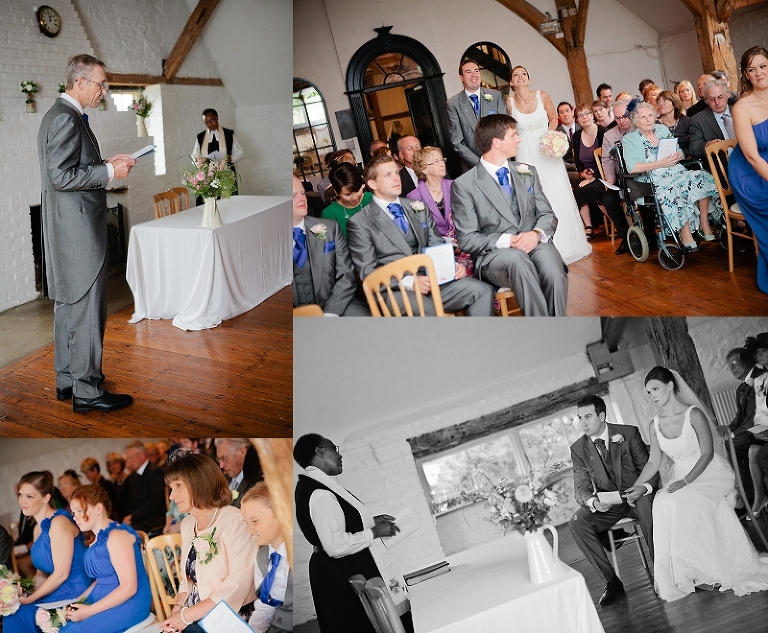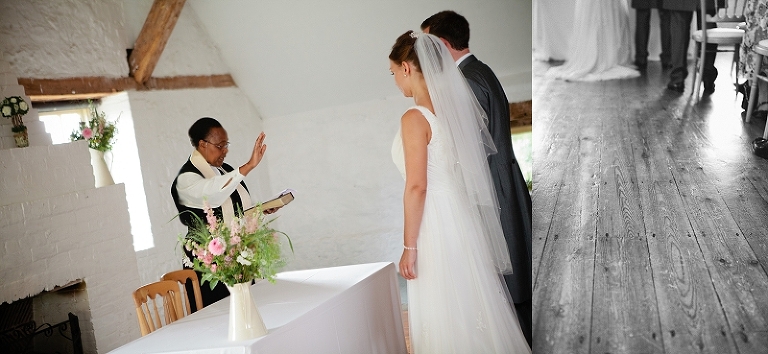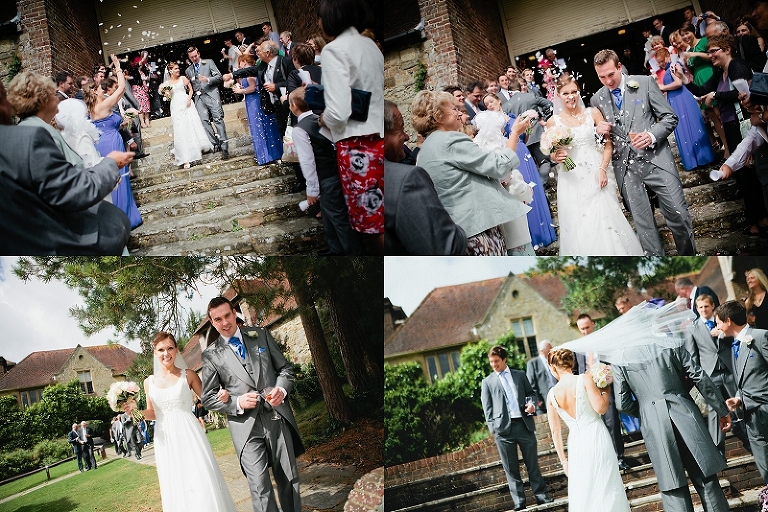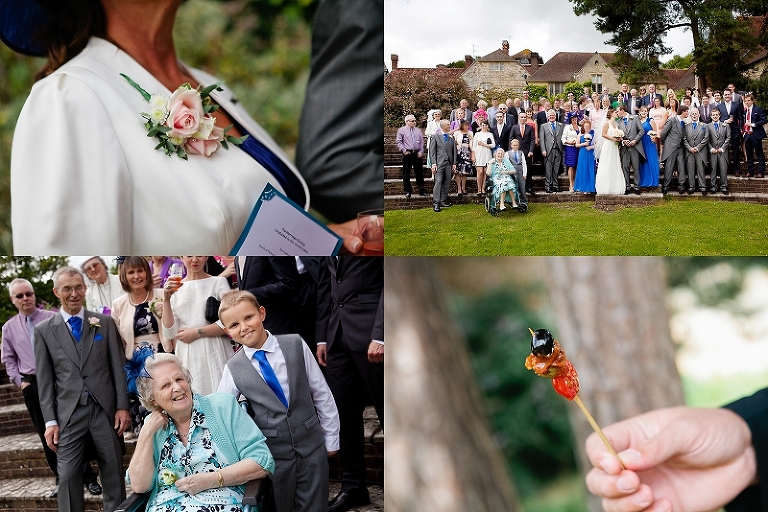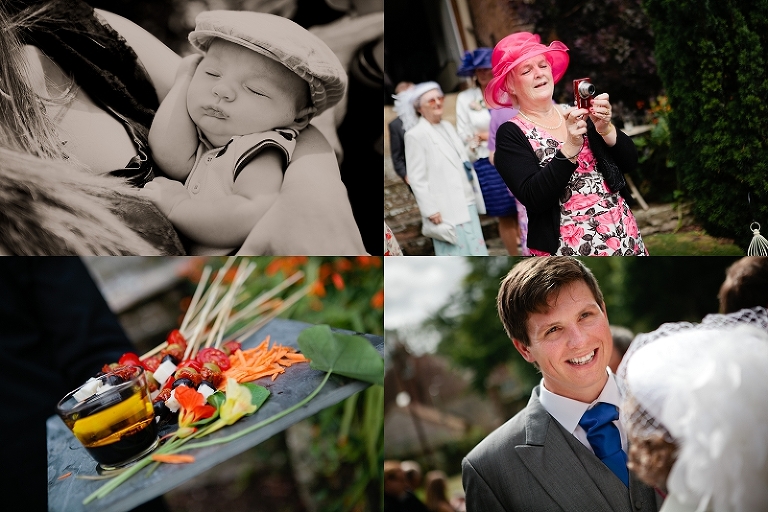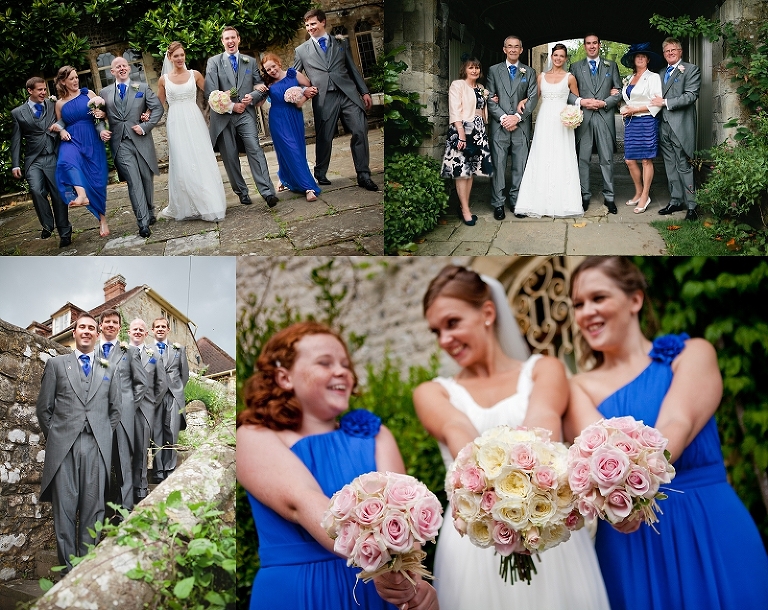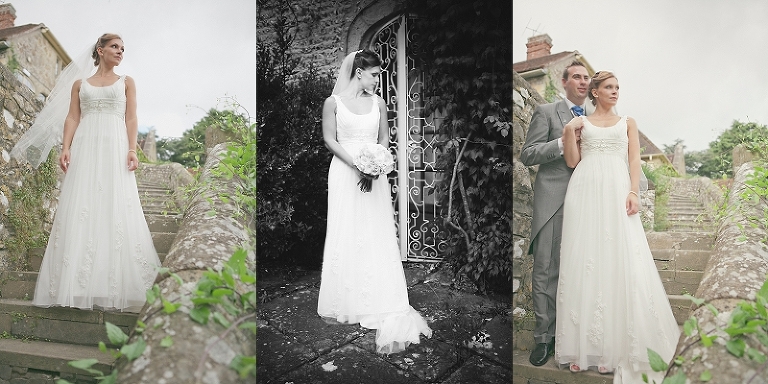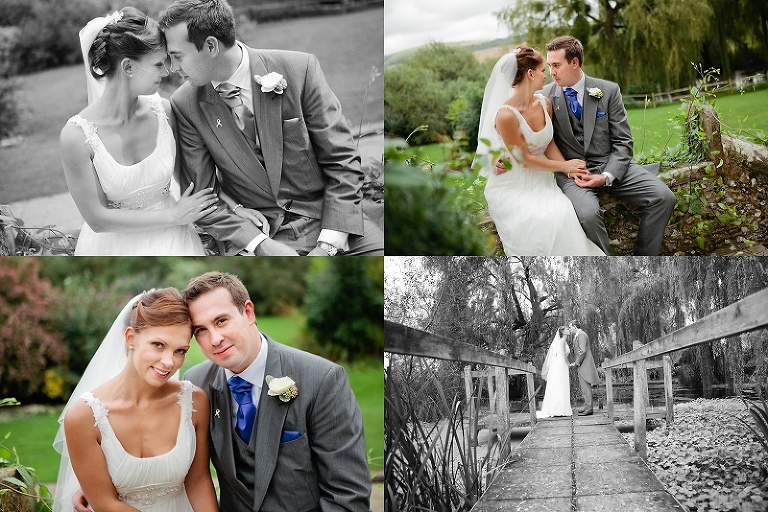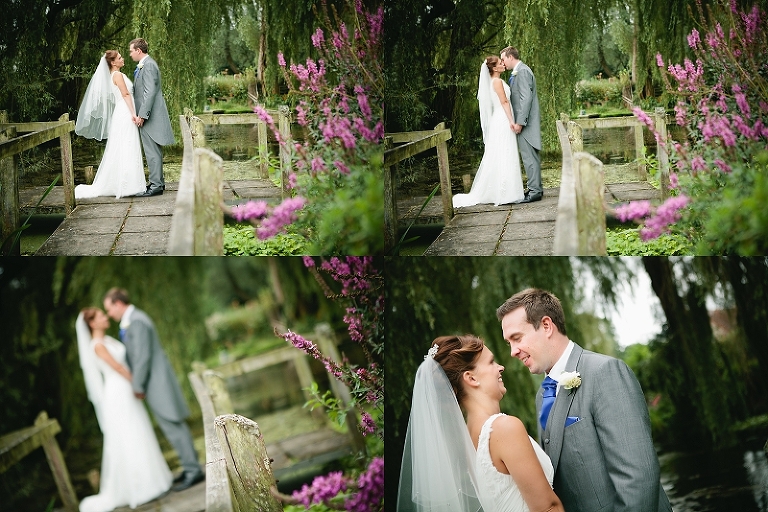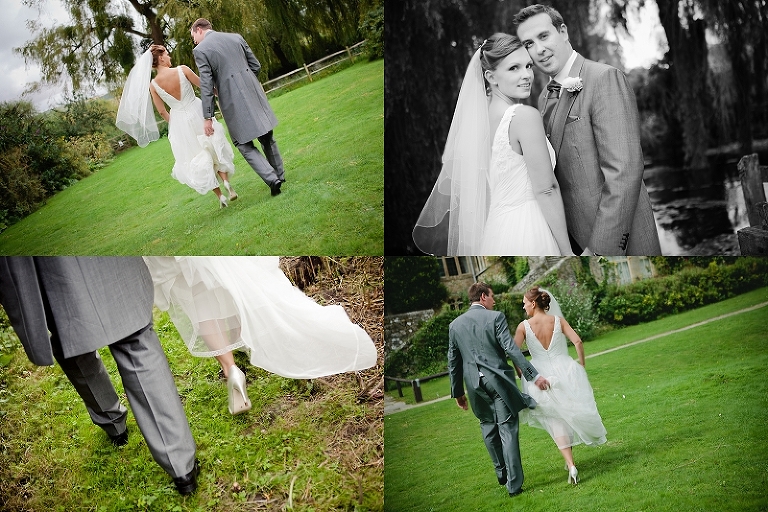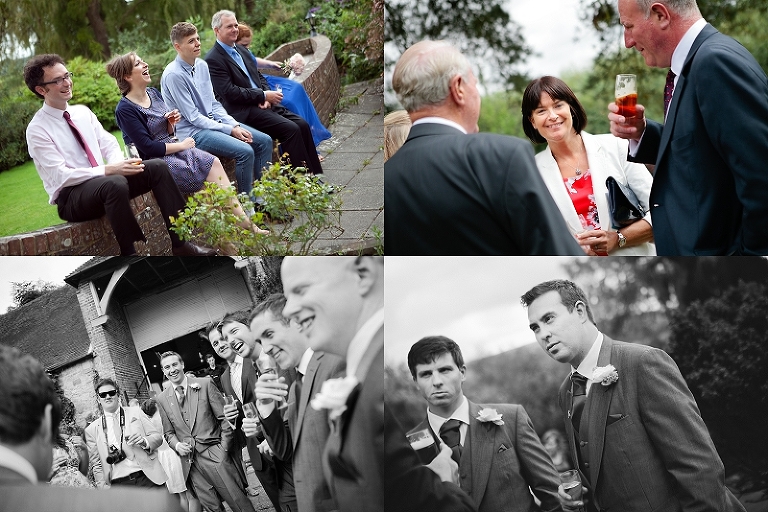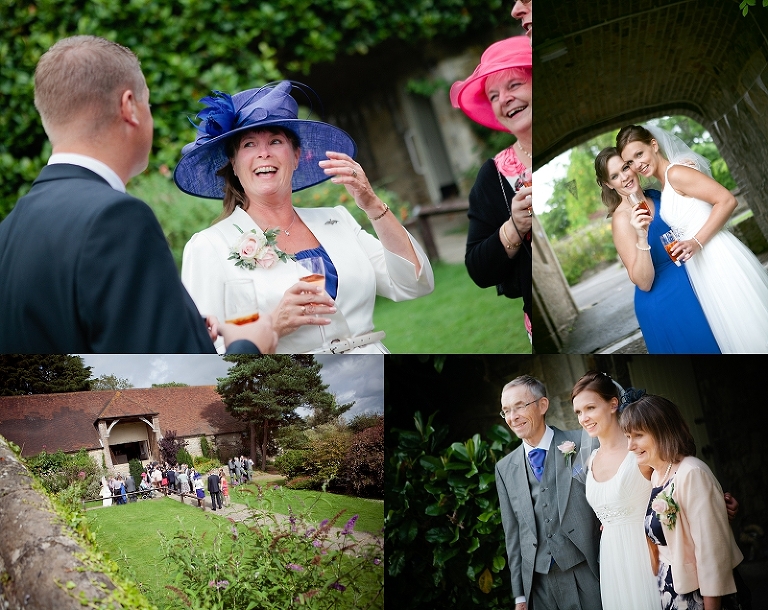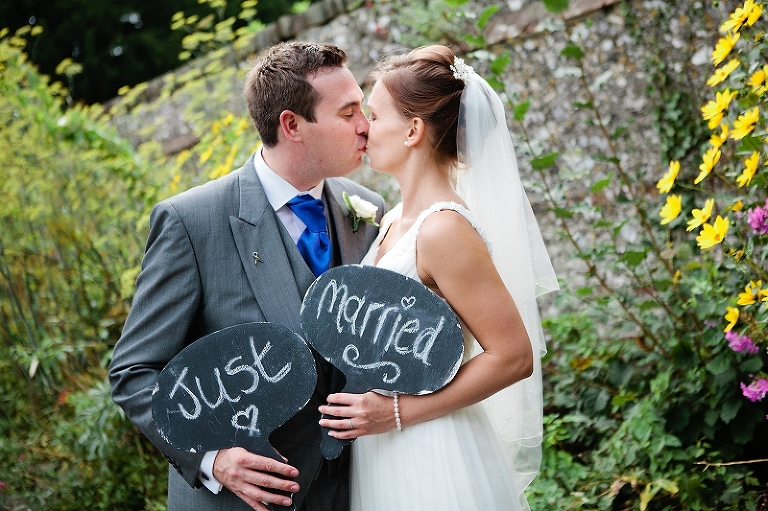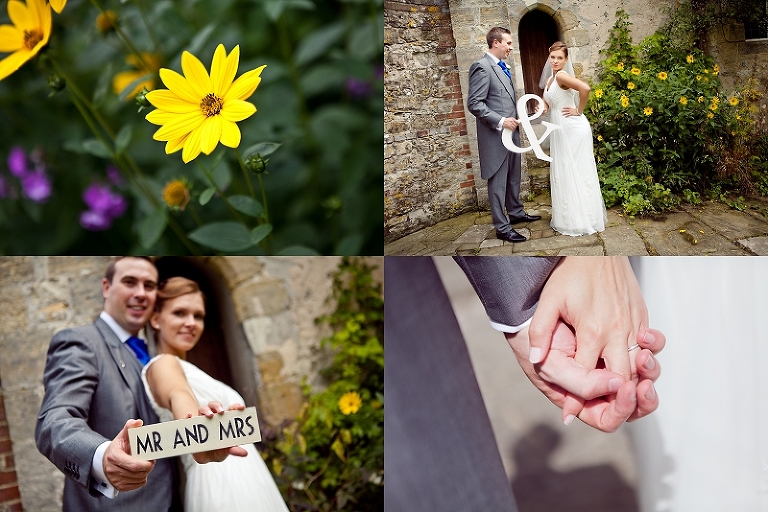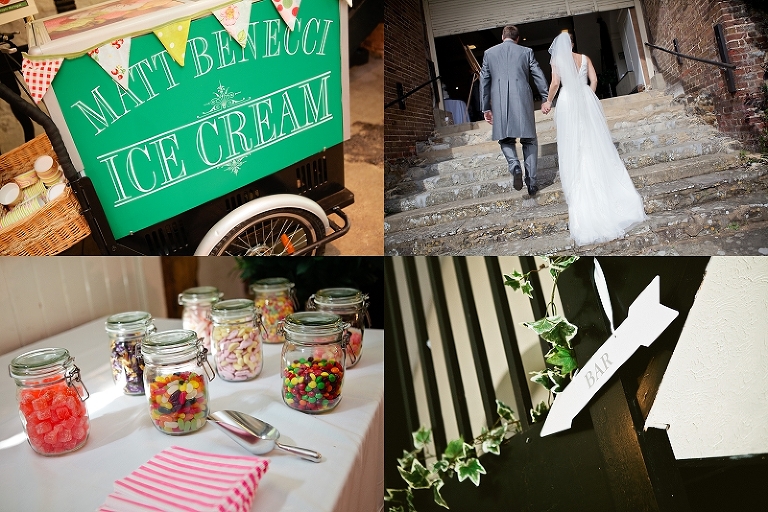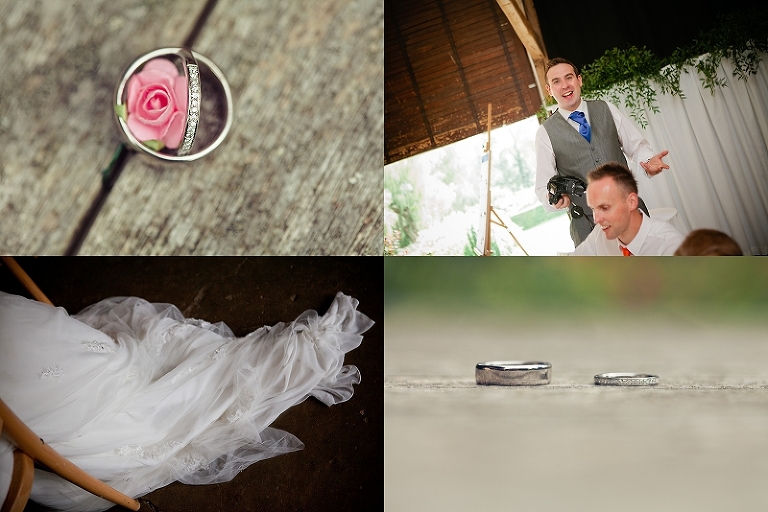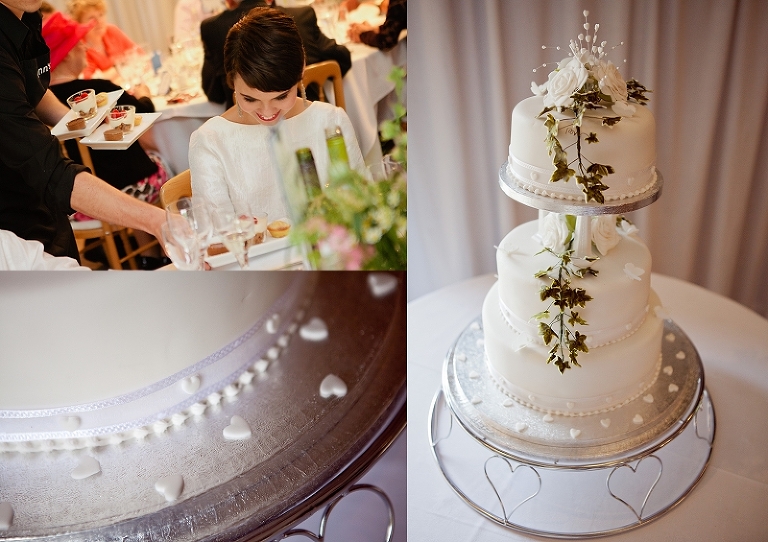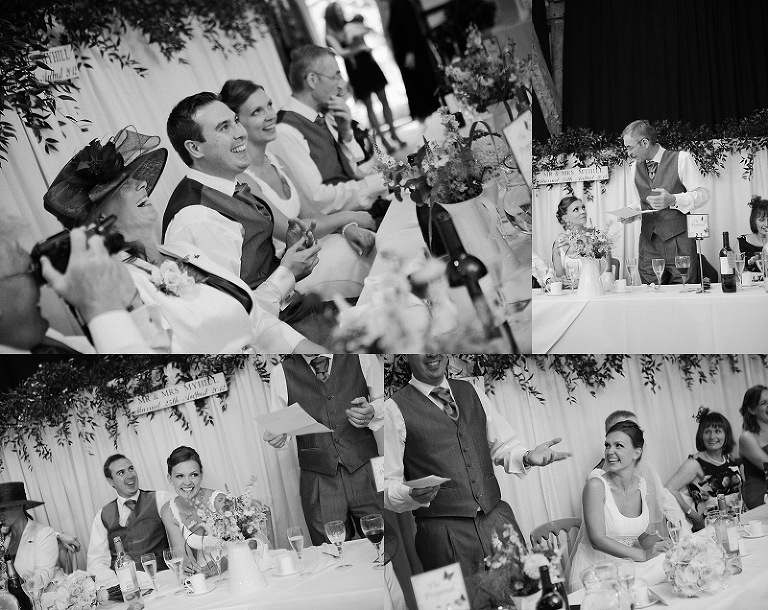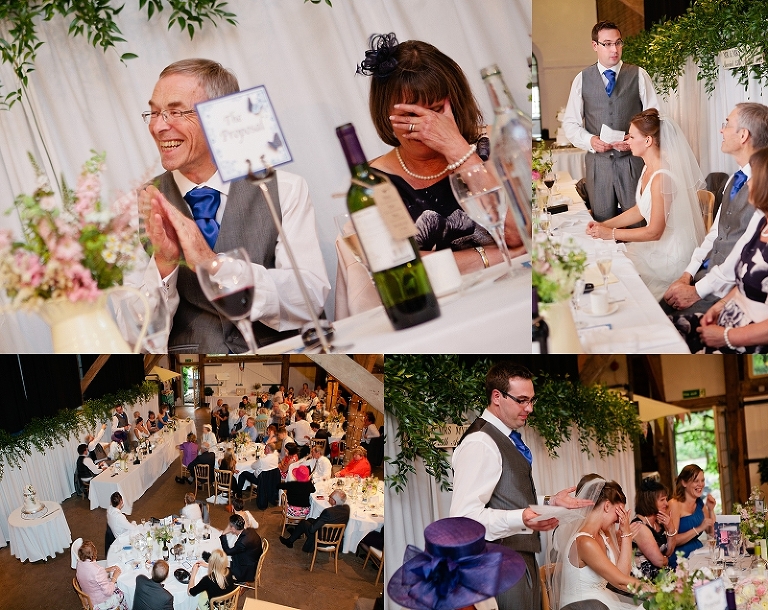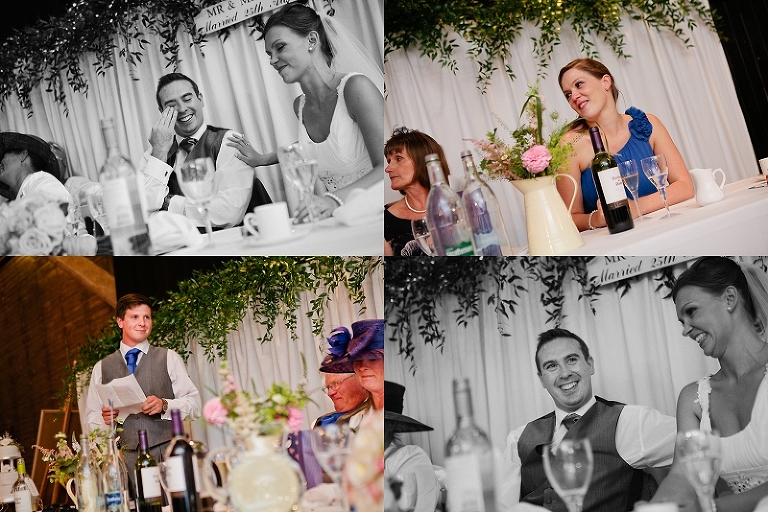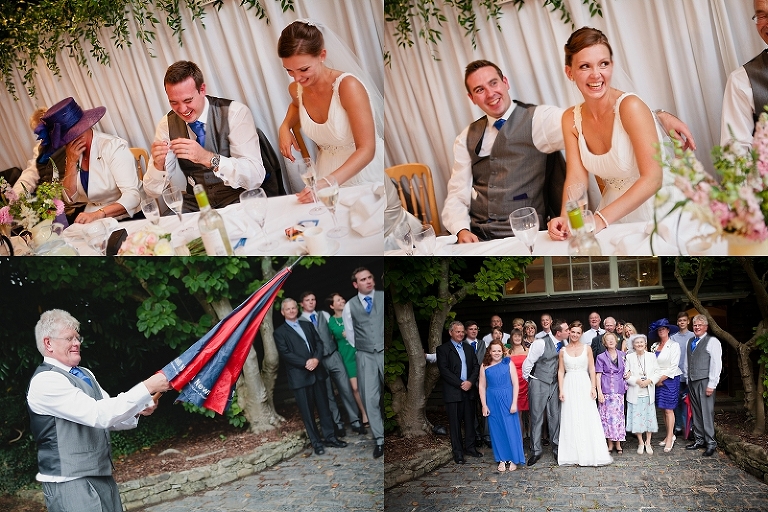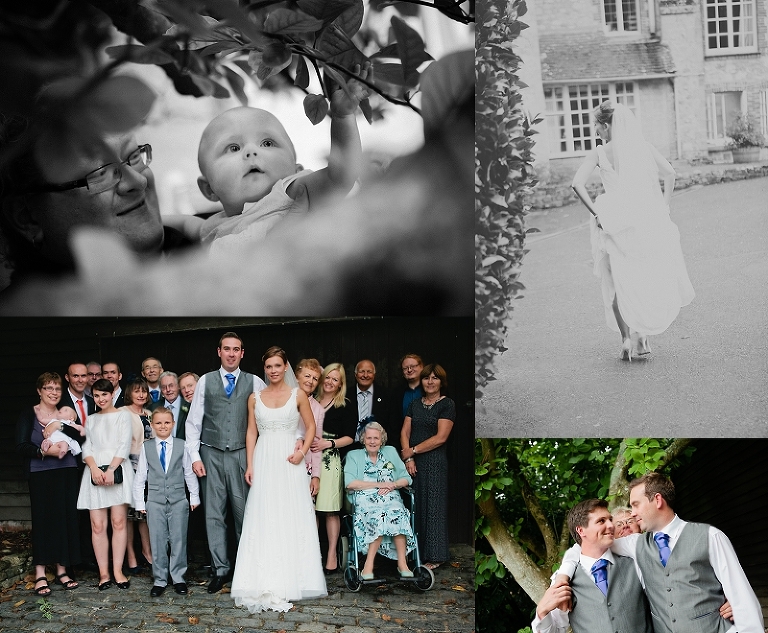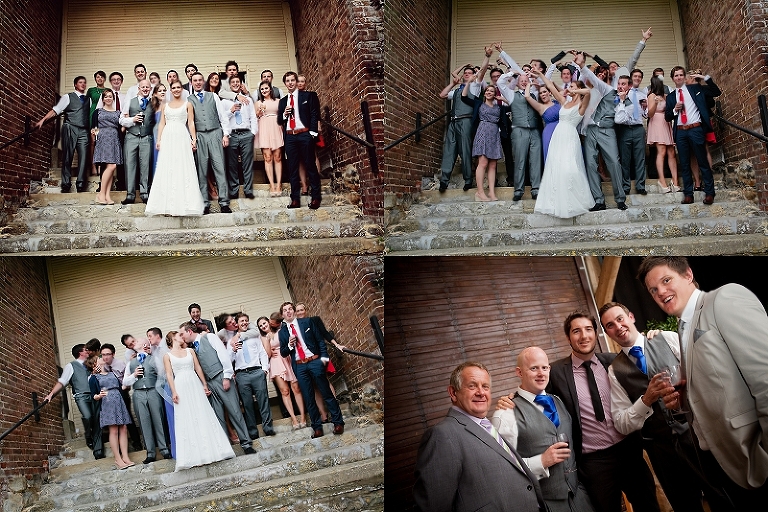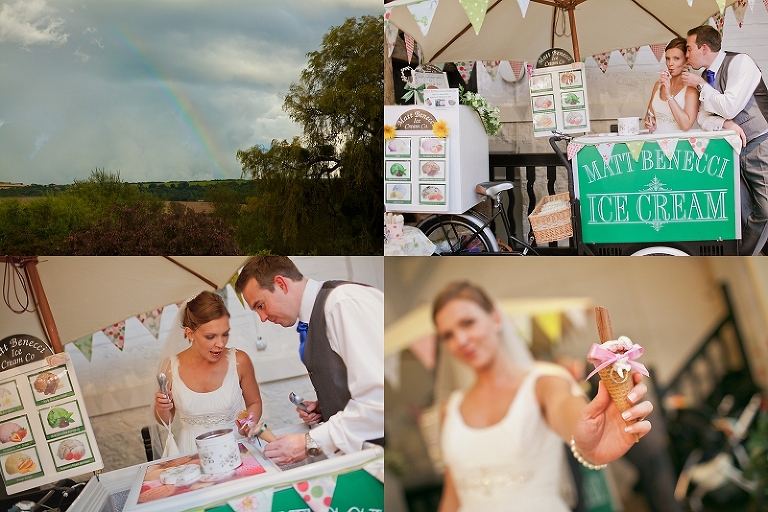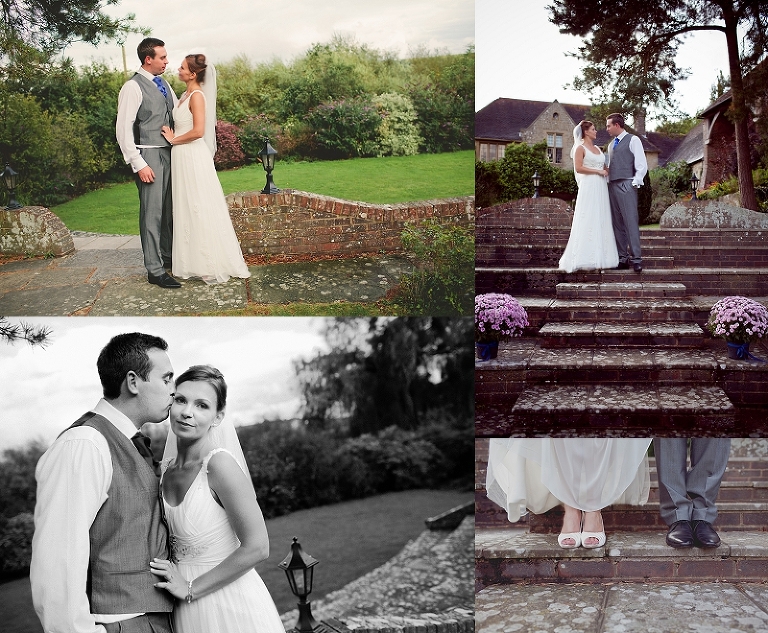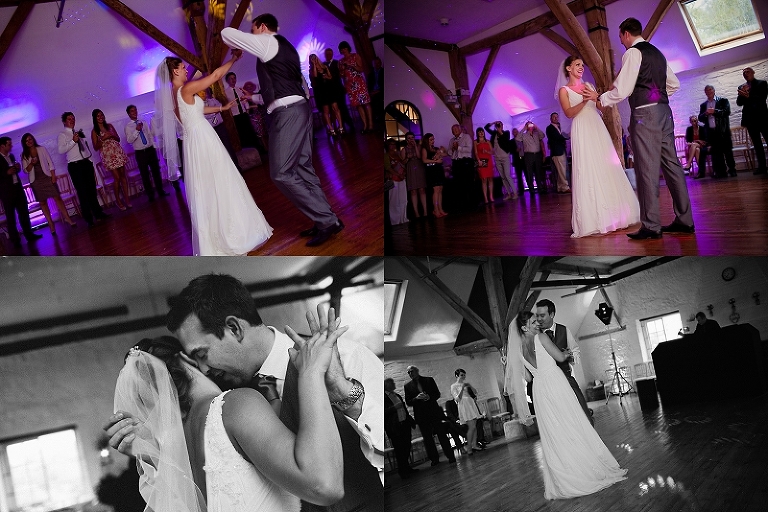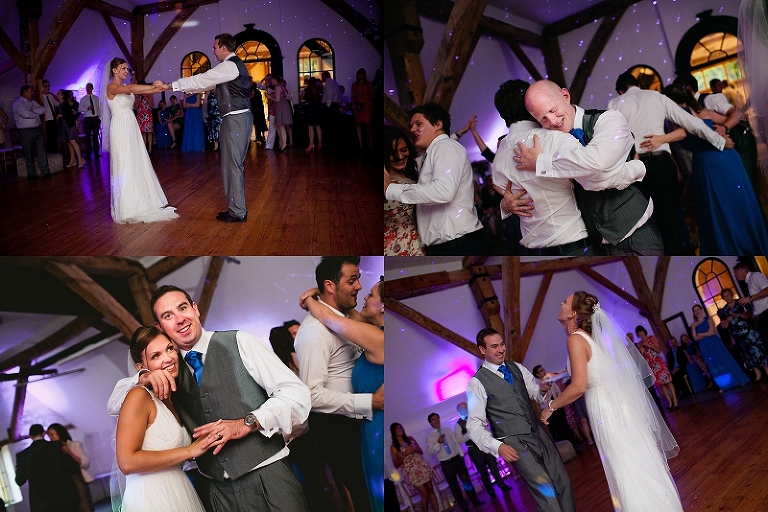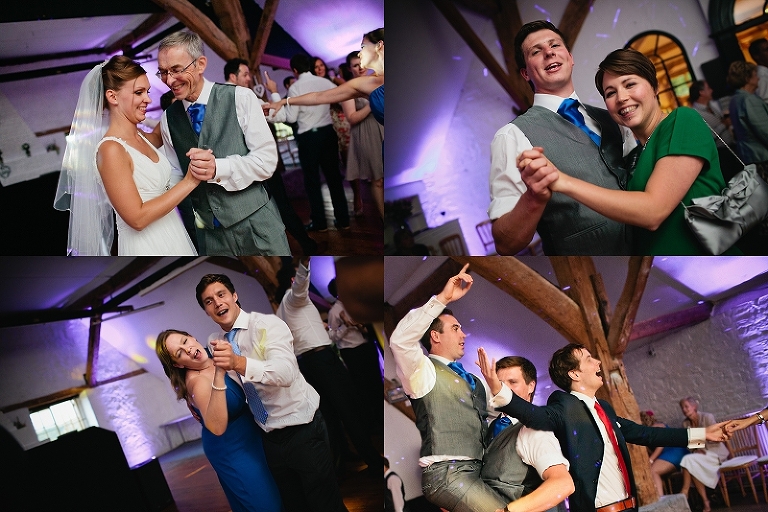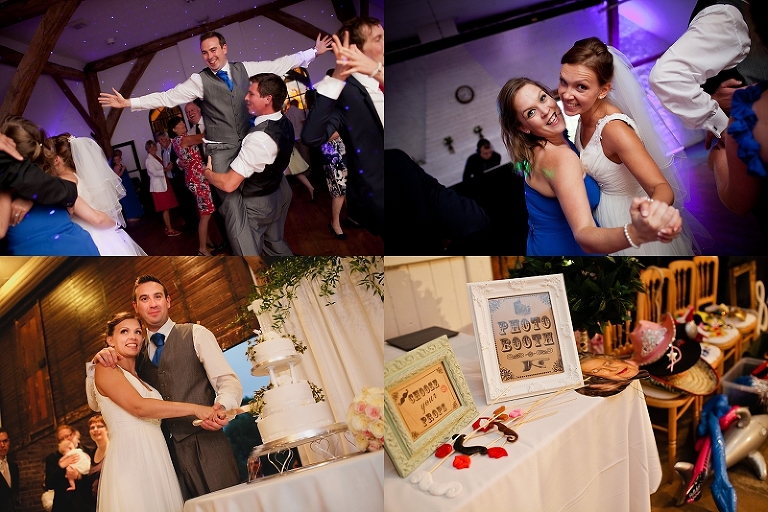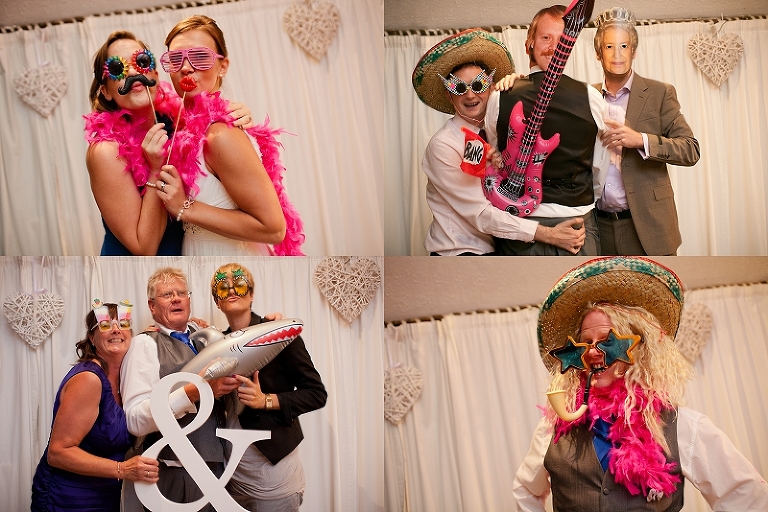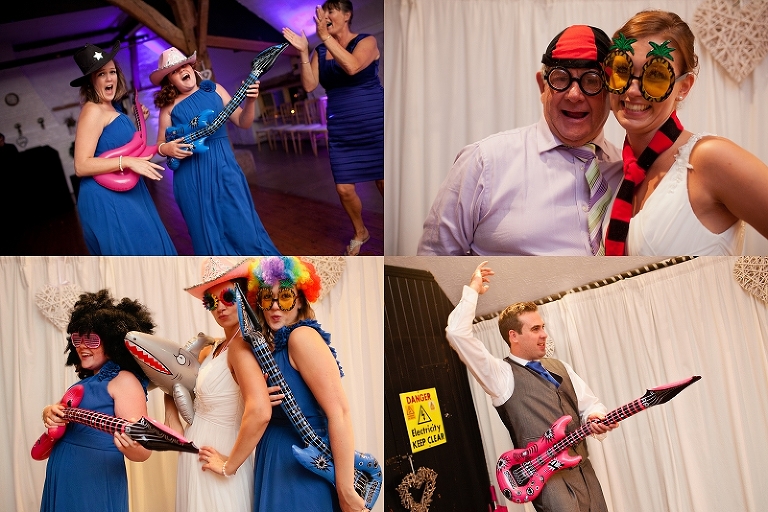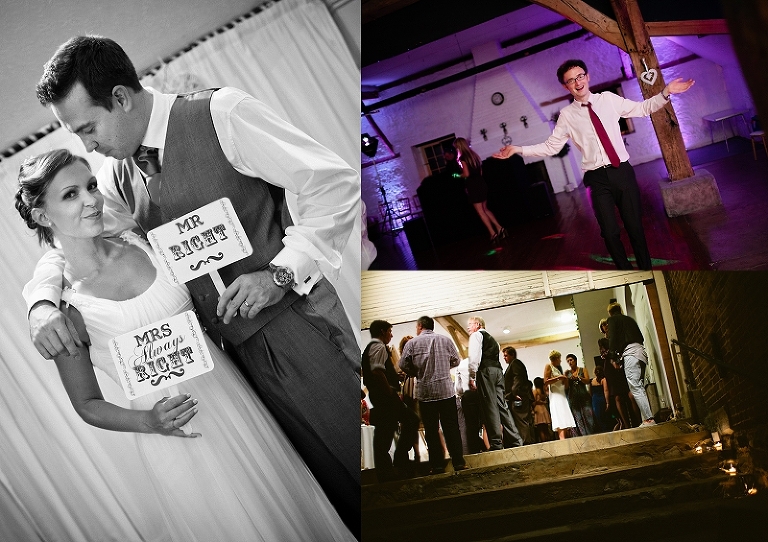 Wedding dress – Tia by Benjamin Roberts (purchased at Catherine Francis, Arundel)
Shoes – Chianti by Rainbow Club Make up – Sarah Appleby @ Enhance Makeup
Hair – Jane @ Wedding Hair at Home
Bridesmaid dresses – Dessy (purchased through Confetti and Lace)
Flowers – Gracie Nurse @ The Flower Gallery, Chichester
Suits – Andrew McDowall, Chichester
Caterer – Susan Quinn (Quinns Catering)
Wedding Rings – Timothy Roe, Chichester
Ice Cream bike – Matt Benecci Ice Cream Company
DJ and up lighting – Disco Fever
Table plan, table names, wishing well and bay trees – Louise Edney
Wine bottle tags, hearts, bunting, sweetie bags – ebay!
Amazing atmosphere – friends and family!!!!