Mel and Shroom were a real pleasure to work with, we had so much fun but their story started out as a very sad one.  They got married in April 2009 but their photographer failed to turn up!  When someone eventually rang him to see where he was, he had simply forgotton!  He got there late, having missed the actual ceremony, then took (in my and the couple's opinion) some pretty awful photos.  I won't name and shame in public as it's not my battle to fight but if anyone wants to know who not to hire for their wedding they can ask me privately!  Mel and Shroom were quite understandably distraught about the whole thing and it took Mel a lot of courage to have her photo taken again.  A year to be exact – the shoot with me was booked for their 1st wedding anniversary.
To begin with Mel just wanted some nice photos at home of her in her wedding dress.  No problem … but I thought what a great opportunity to do a "trash the dress" session at the same time.  Mel wasn't too sure at first but soon came round to the idea as they had had a 2nd wedding in Vegas with a 2nd dress that she decided she could wear out and about and dress it down (or funk it up!) with some purple socks, black lace up boots and a leather jacket – and boy did she look amazing!  Shroom is totally rock and roll too so together they looked awsome and I did my best to capture their personalities and edit the photos to compliment their unique style.
They were nervous at first and Shroom admitted to not really liking having his photo taken either but 5 minutes later in Marine Park Gardens and along the sea front they relaxed into it and looked like real stars!  We had a few on lookers too!  Not suprising when the no longer blushing bride was in the sea and the water fountain splashing about in her dress and boots!
I was so pleased with the results because they meant so much to Mel and Shroom and I was over the moon that after they couldn't pick their favourites, they were able to buy the CD from me with them ALL on!  Mel said it had more than made up for the lack of photos from their actual wedding day and had restored her self confidence that she had lost.
Guys – you are just such a wonderful couple and Mel when I need a model to pose for me please can I give you a ring, you really are gorgeous and a total natural!
Here are some of my favourites…. enjoy 🙂  …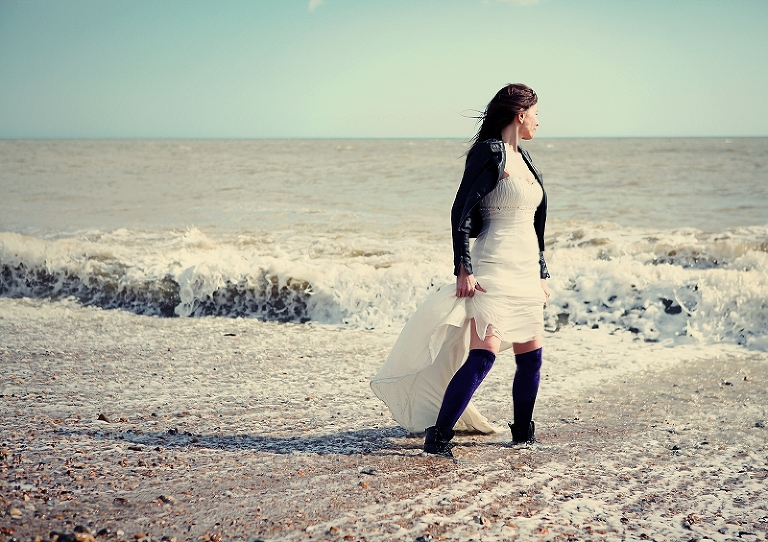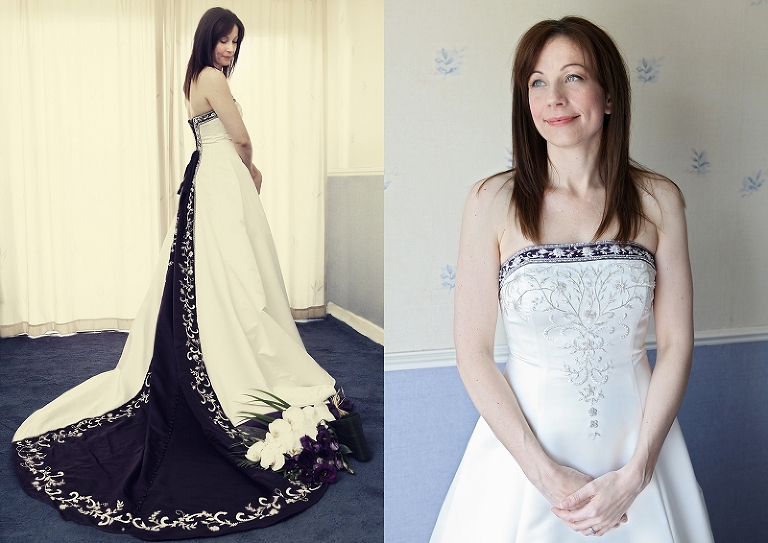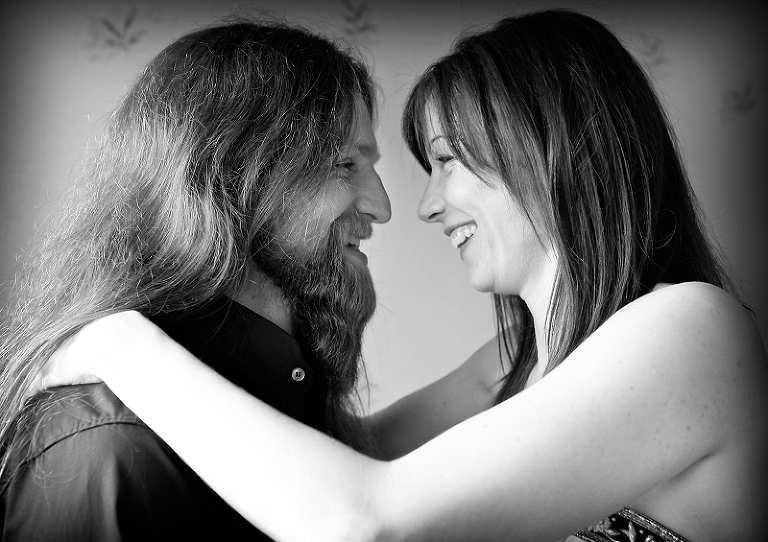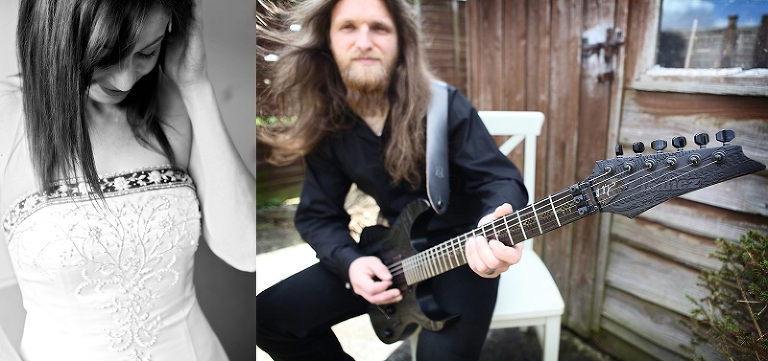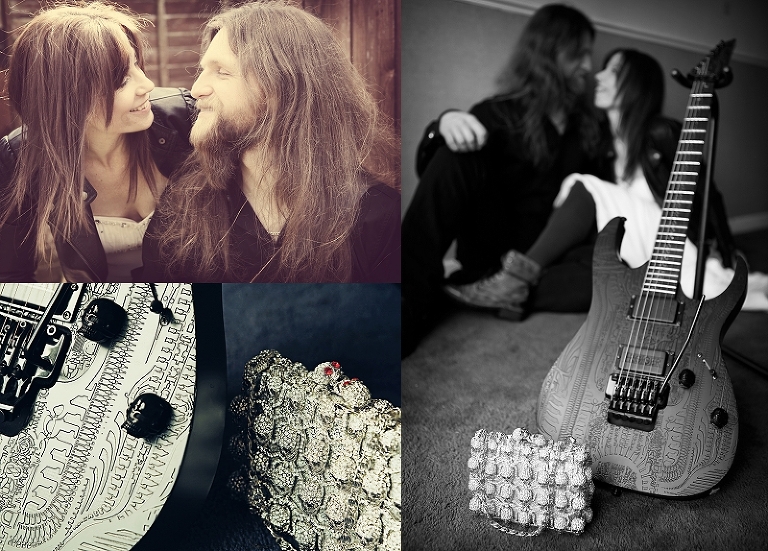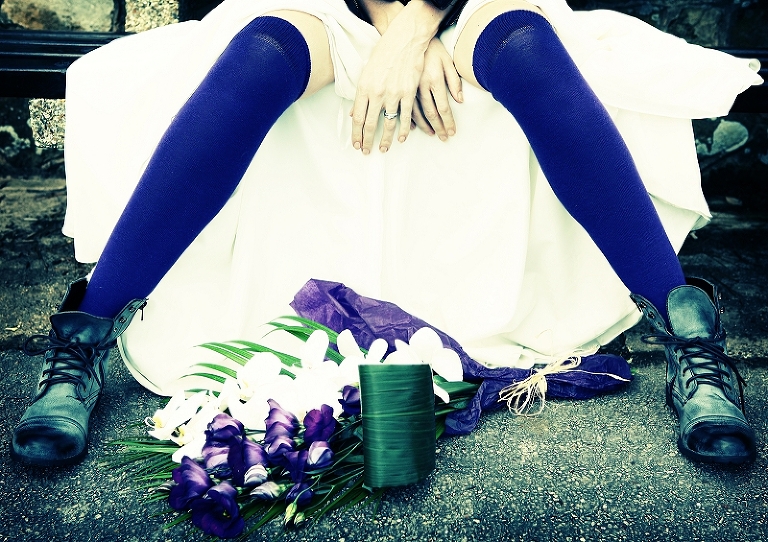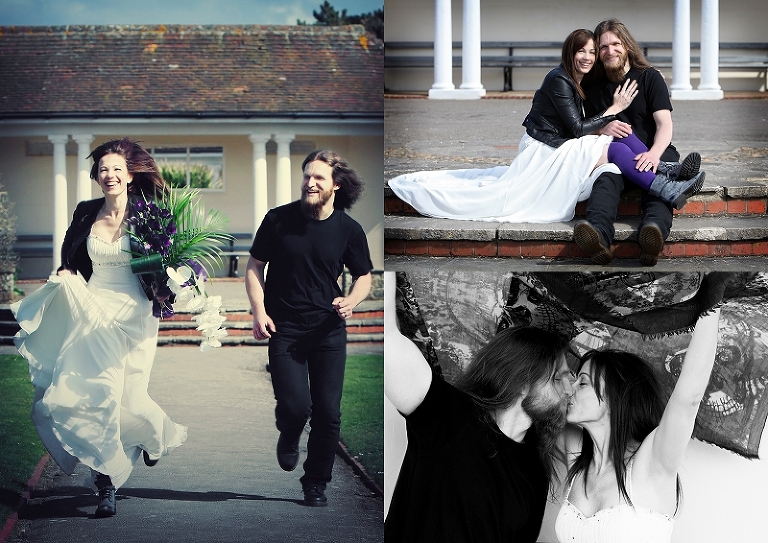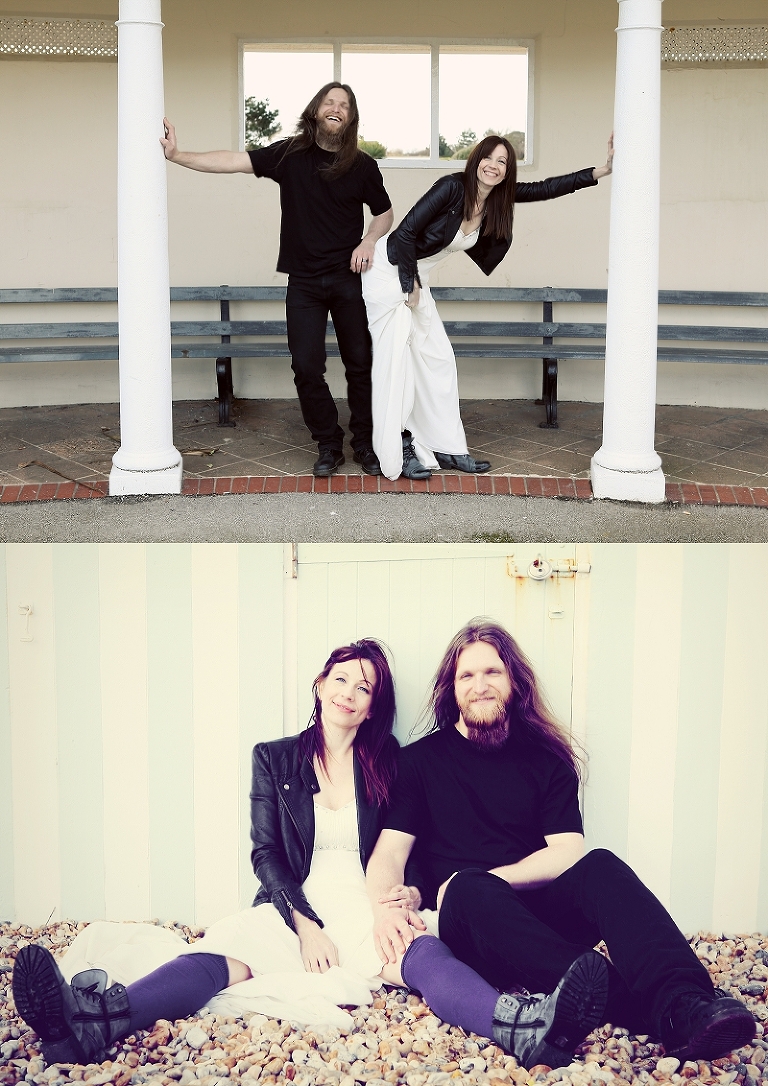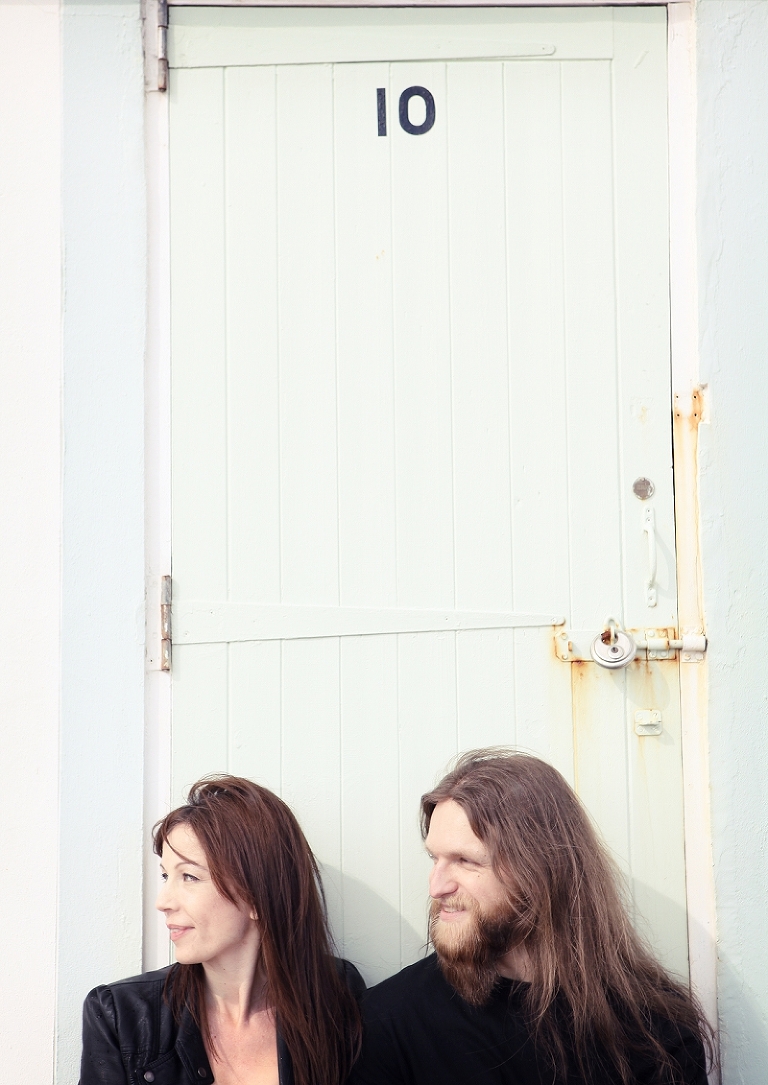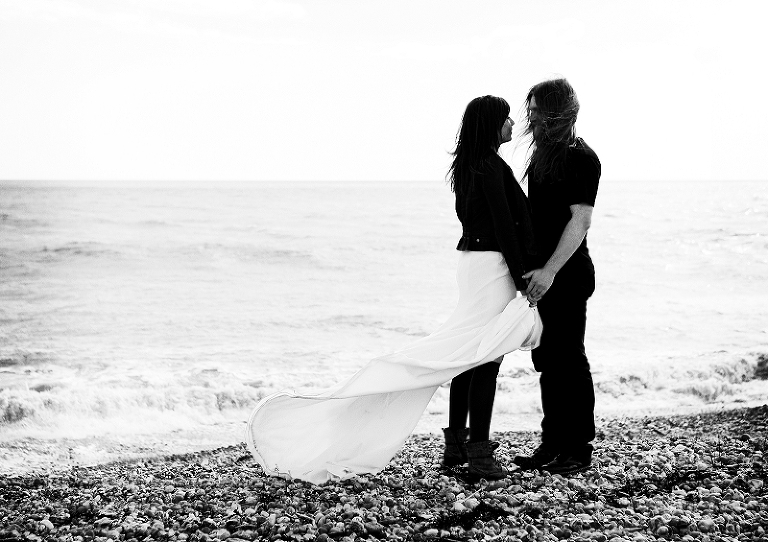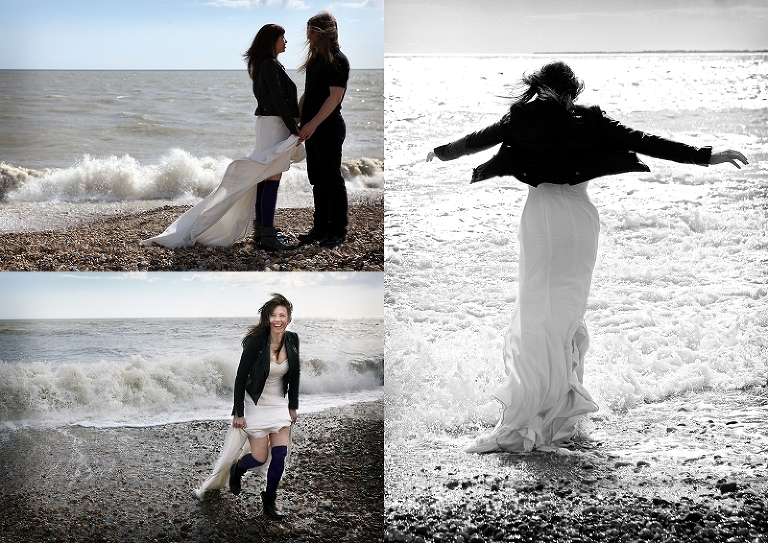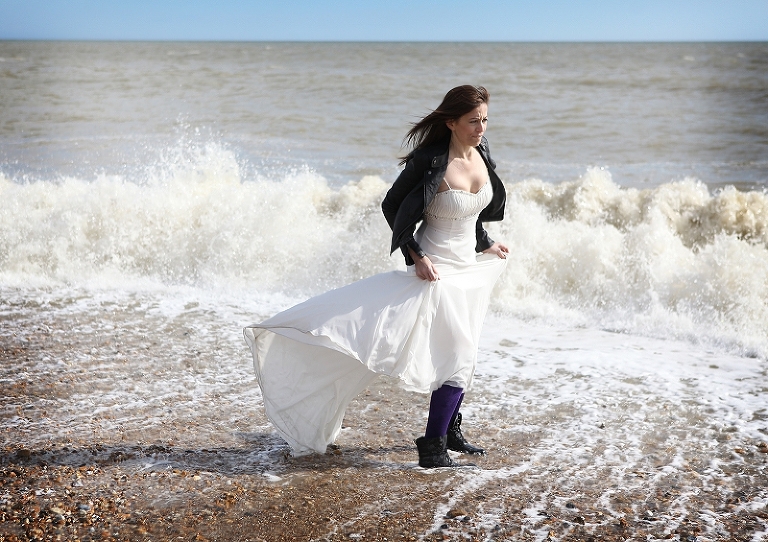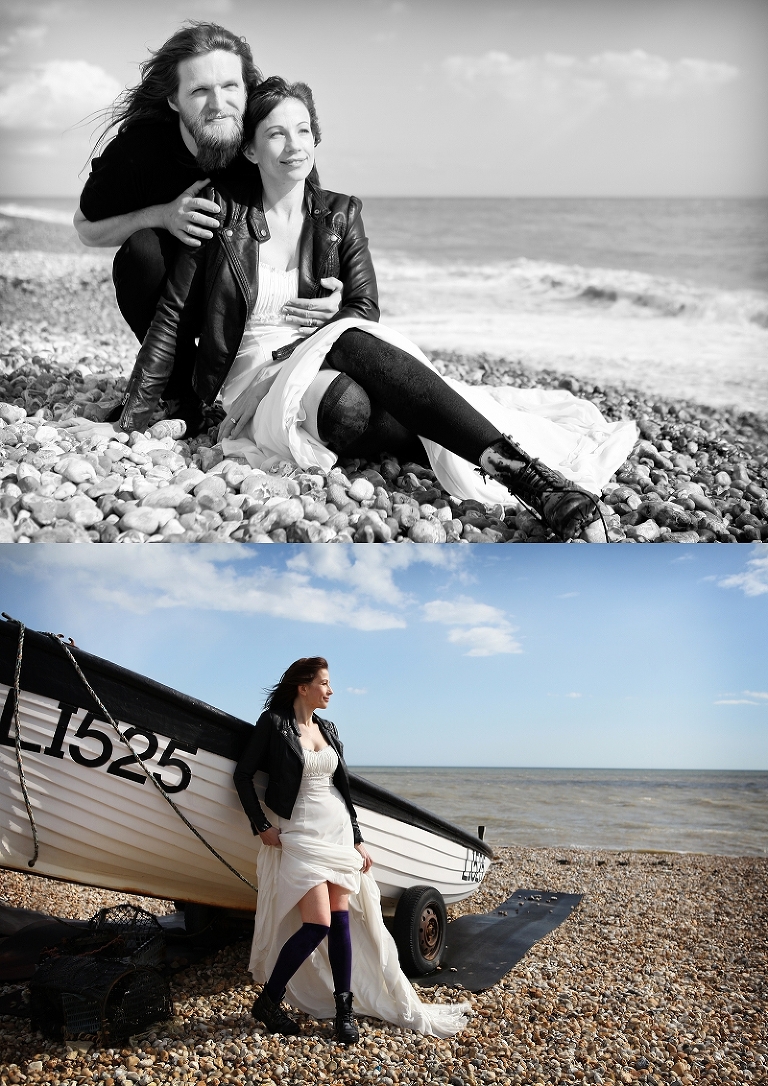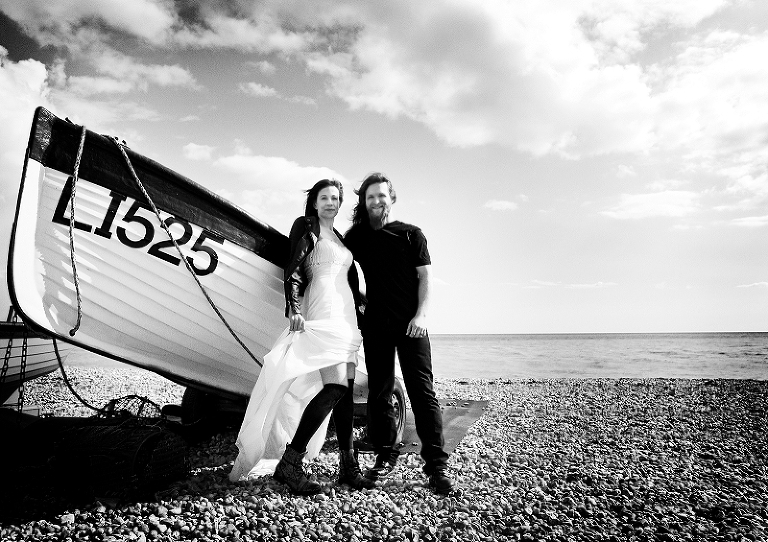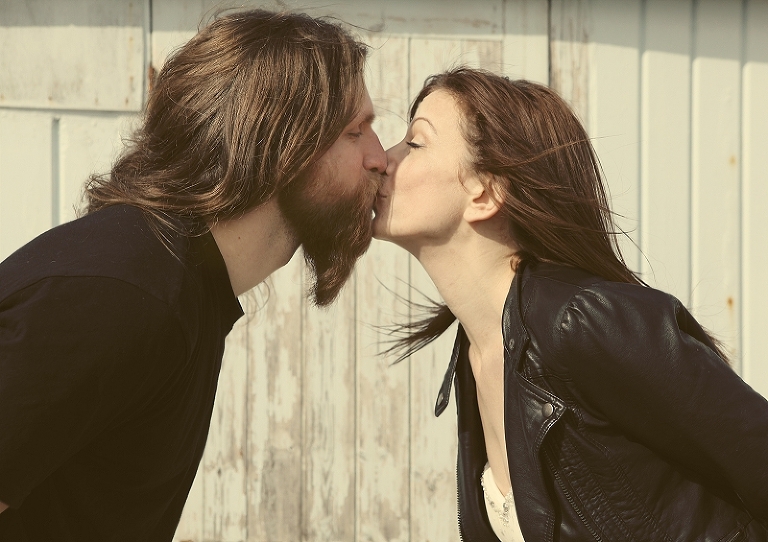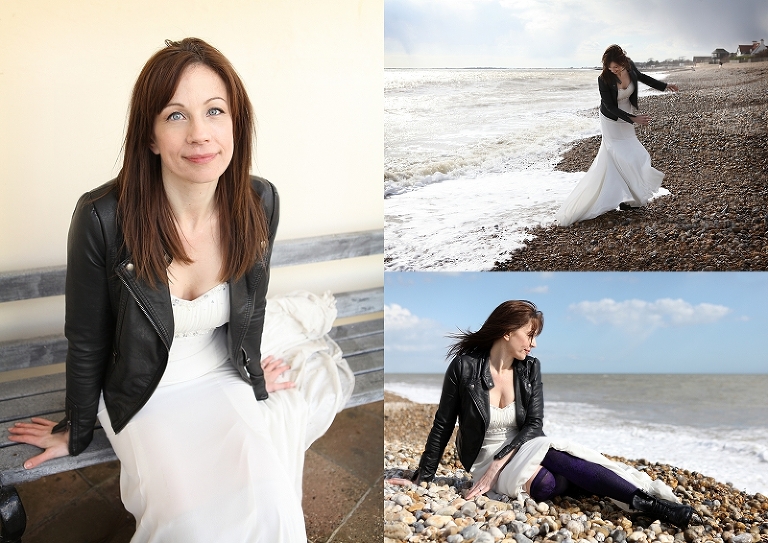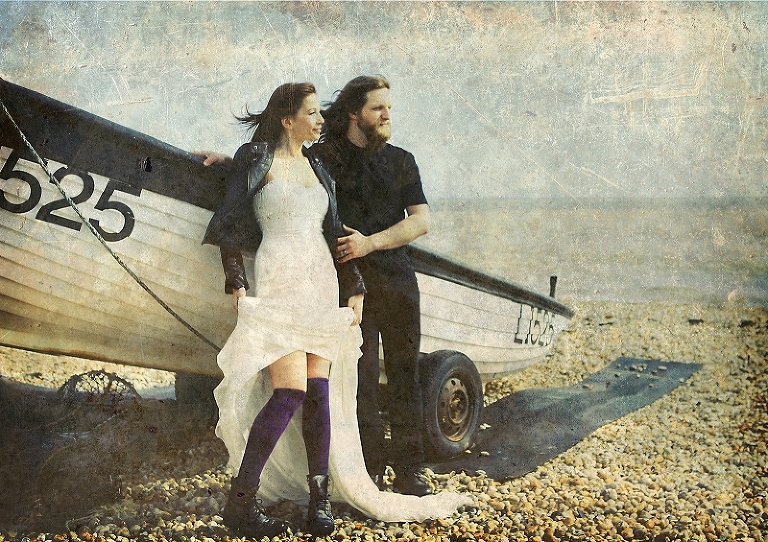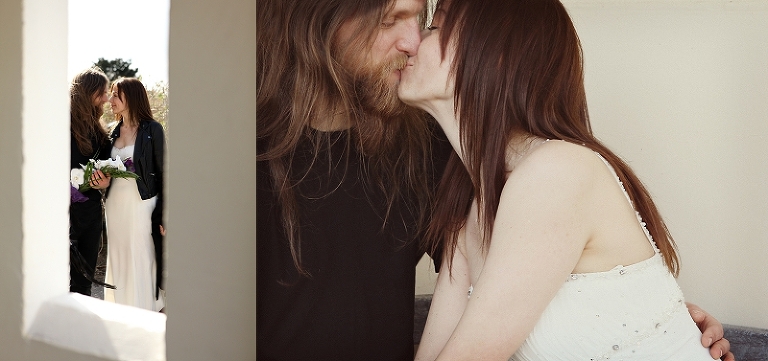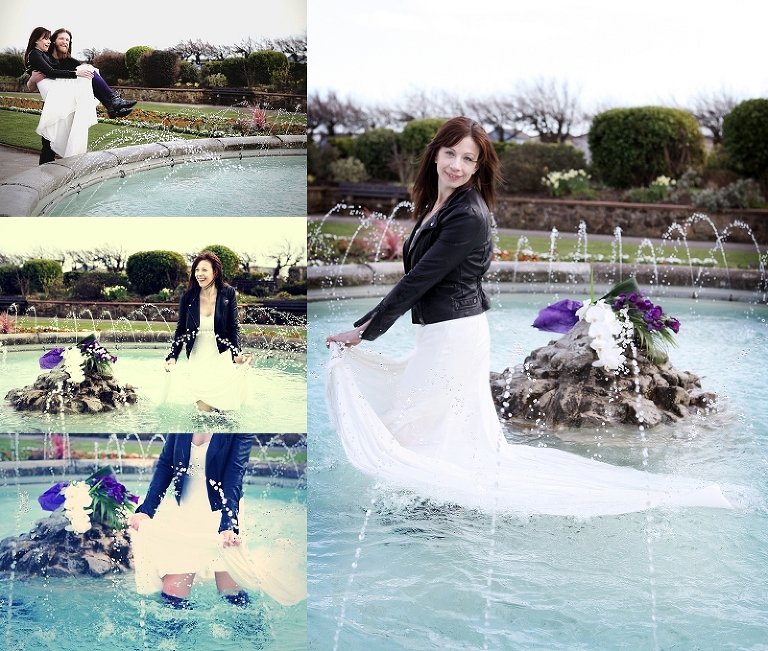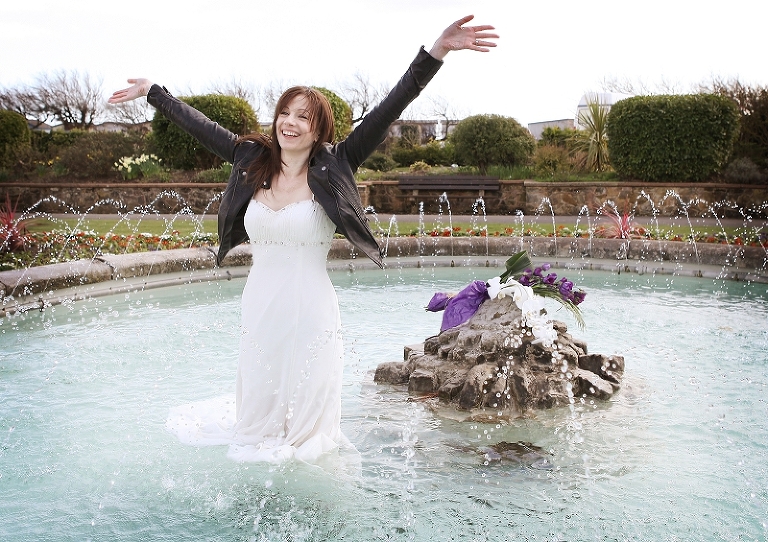 If you would like a mess or bless the dress session then please give me a call – 01243 587517.