Being a busy mum of 3 boys I  don't always find the time to write on my blog but Serena & Paul's wedding was such an amazing day I had to make the effort to tell everyone about it here and as they say, better late than never!  (By the way I'm more likely to add posts to my facebook business page which you can follow here).
Angermering Manor is a beautiful location for an intimate wedding and that's exactly what this gorgeous couple had, with just their close friends and family attending their special day.  The fantastic Christmas decorations and warmth of the hotel all added to the festive vibe and everyone had a wonderful time – including me!  Serena looked amazing in her dress which she bought from Catherine Francis'  boutique in Arundel and her hair and make up, along with that of her bridesmaids, was absolutely fabulous (or should I say Ab-Fab!).  Their bouquets were all so pretty and I was chuffed to get a photo of Serena's reaction when the florist Lauren of Flowers-by-Lauren turned up with them from.  I love it when everything happens in one place, the girls in one of the hotel's sumptuous rooms busily beautifying themselves whilst the chaps lounged in the bar area sipping a much needed JD & coke (or two).  The ceremony took place in the main and rather grand wood panelled dining area of the hotel and the reception meal in the adjoining lovely light and airy conservatory overlooking the immaculate gardens.
Although the light was fading we managed to get some group shots on the patio area after the ceremony then Serena and Paul had a few quick snaps around the gardens before it just got too cold & dark and we had to go back indoors.  Later we did some more photos in the warmth of their magnificent bridal suite and in the cosy library area of the hotel – fab backdrops for pics!
Speaking of pics… I'll stop waffling and post some of my favourites here for you all to enjoy.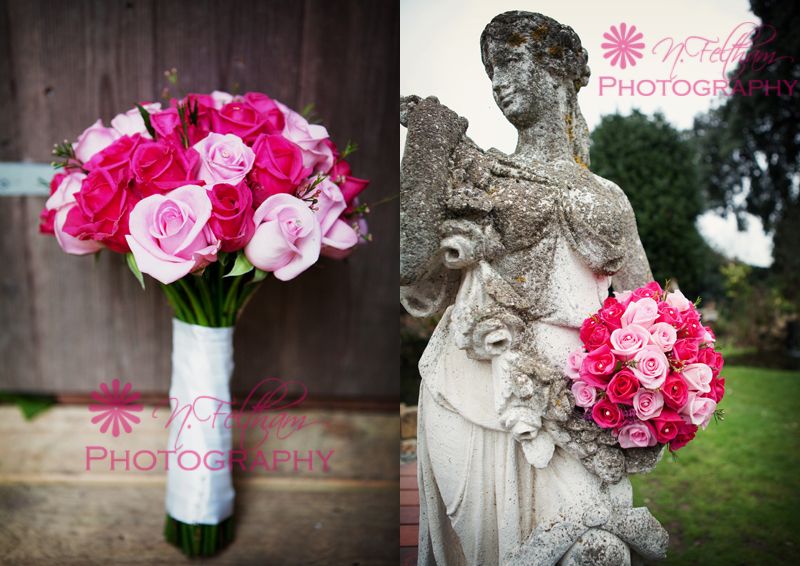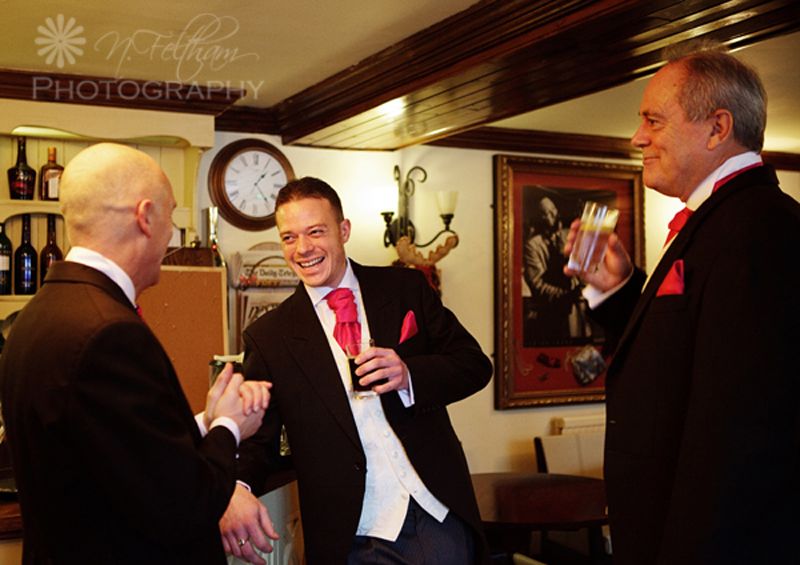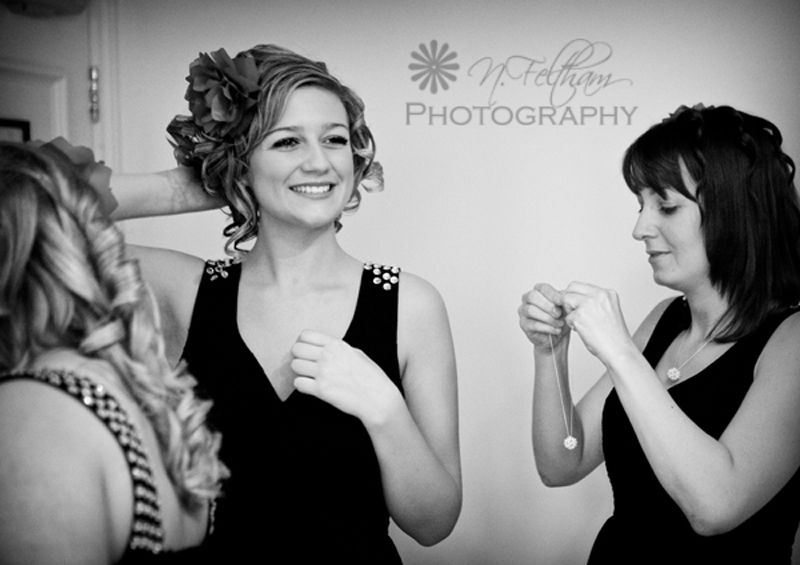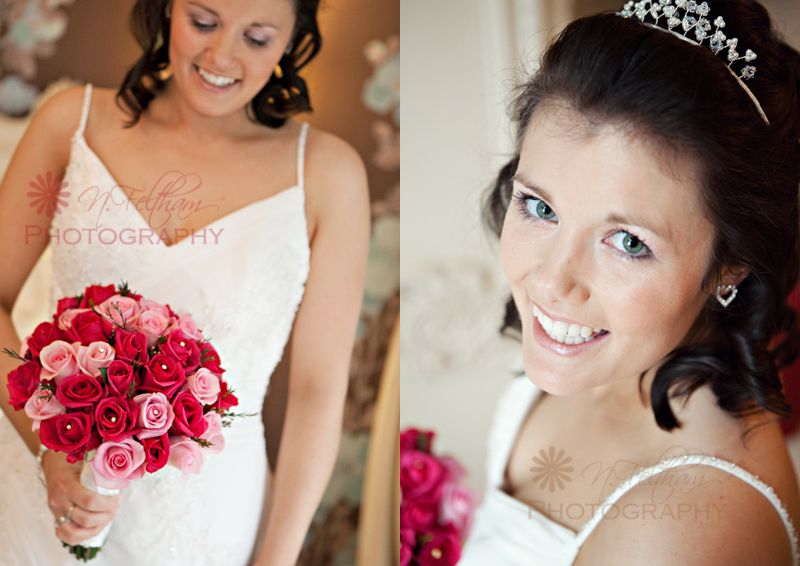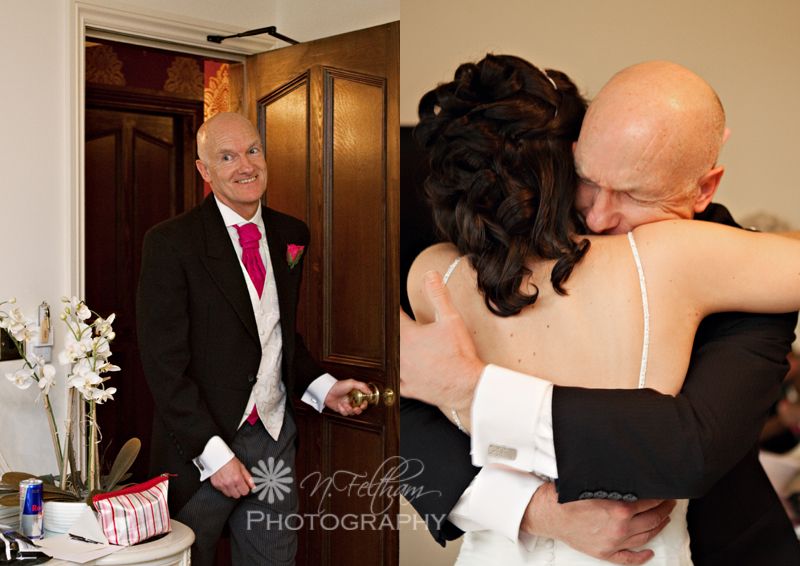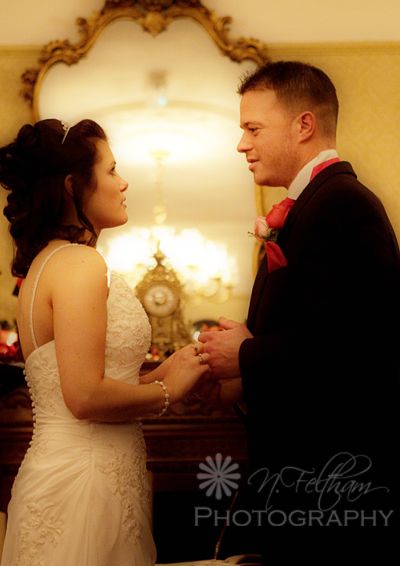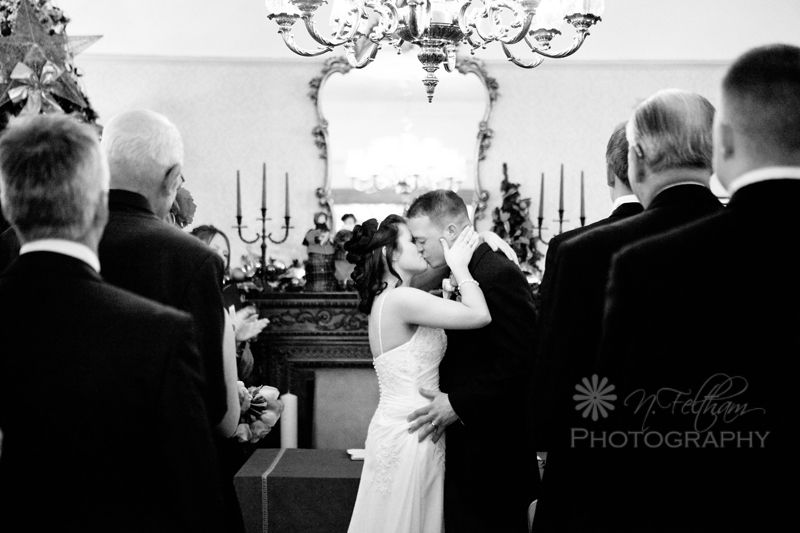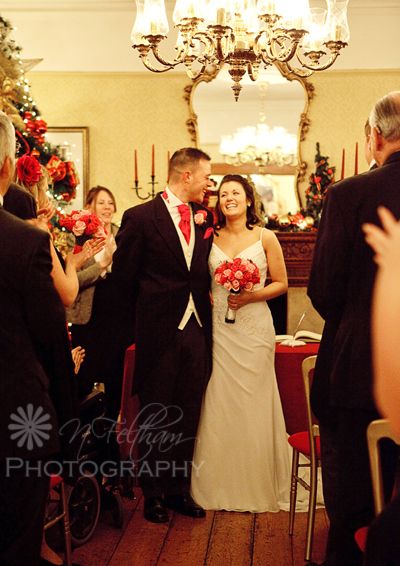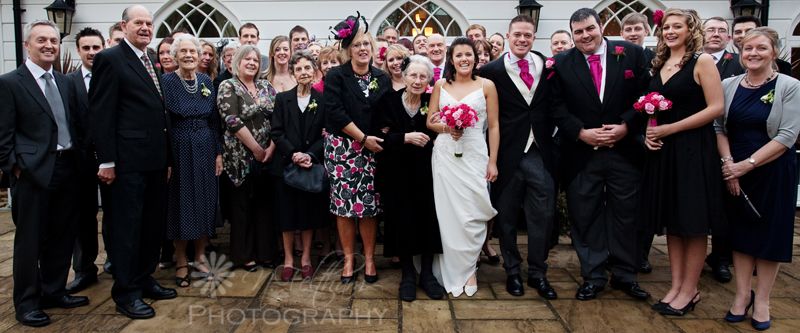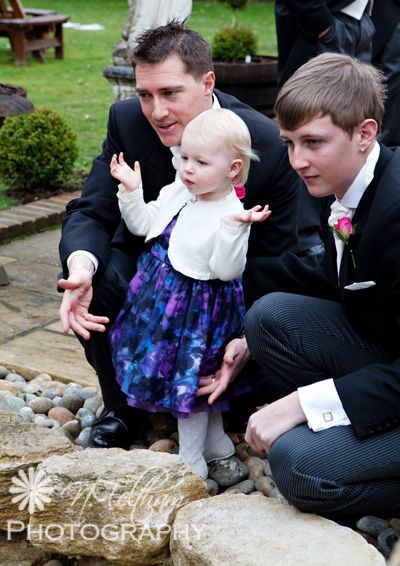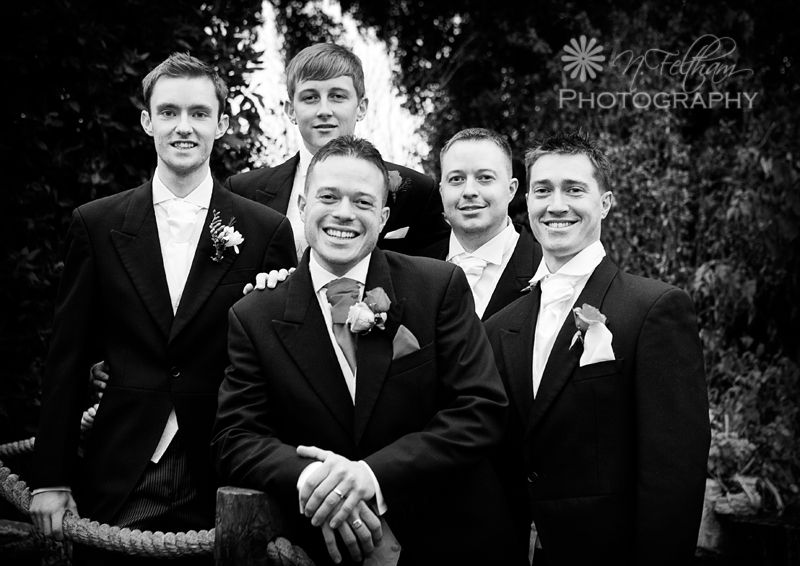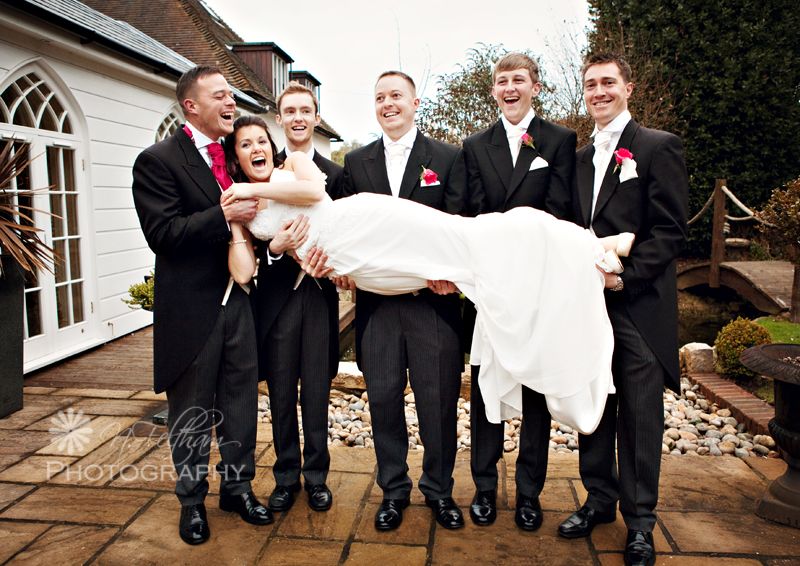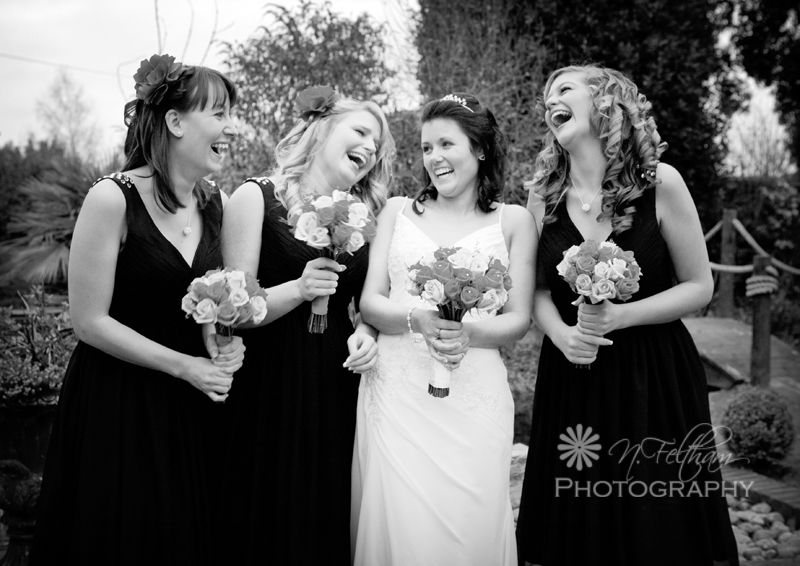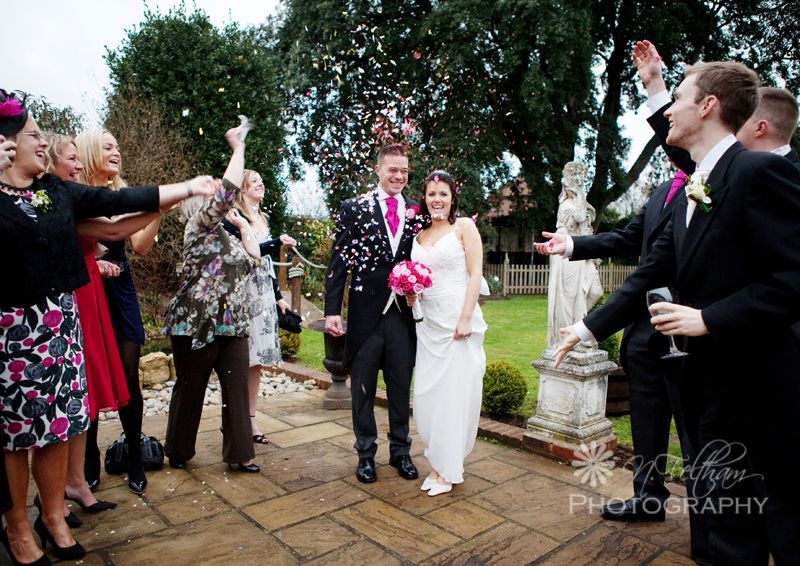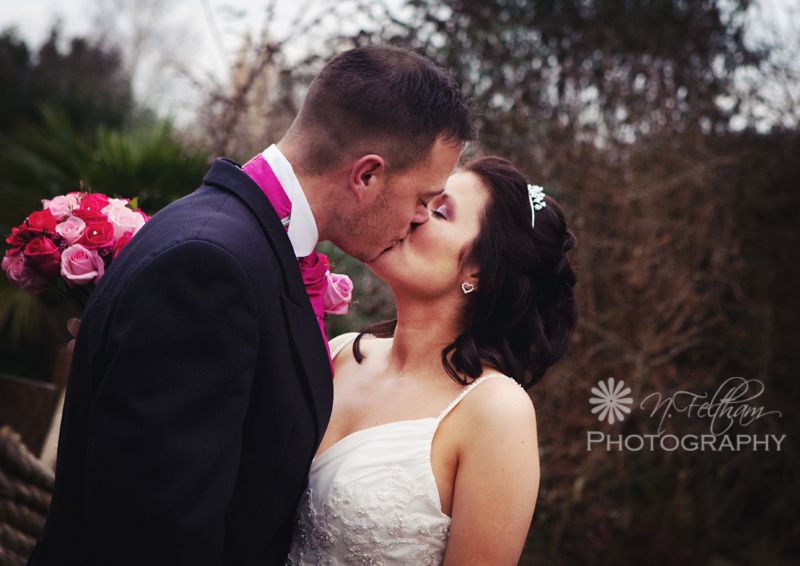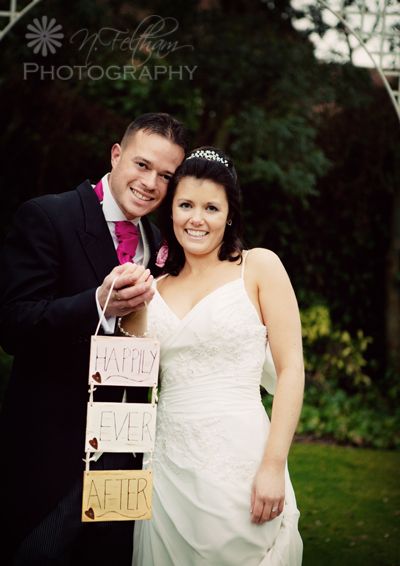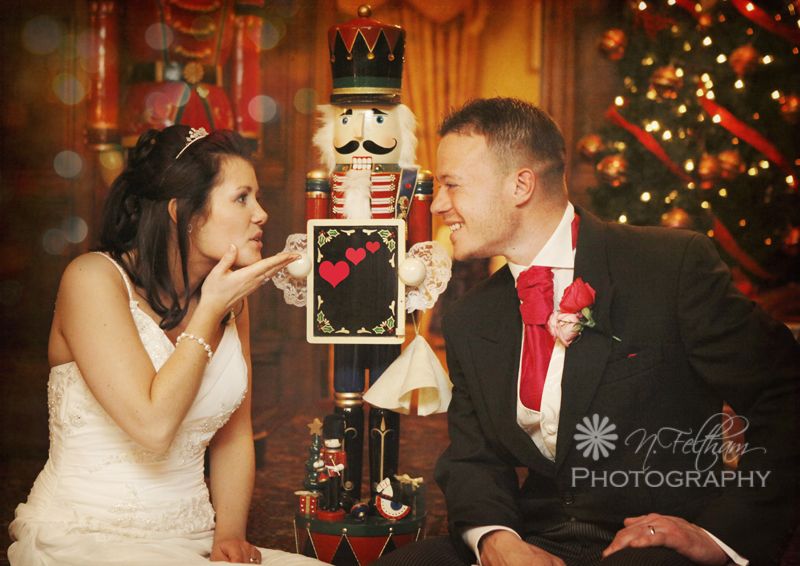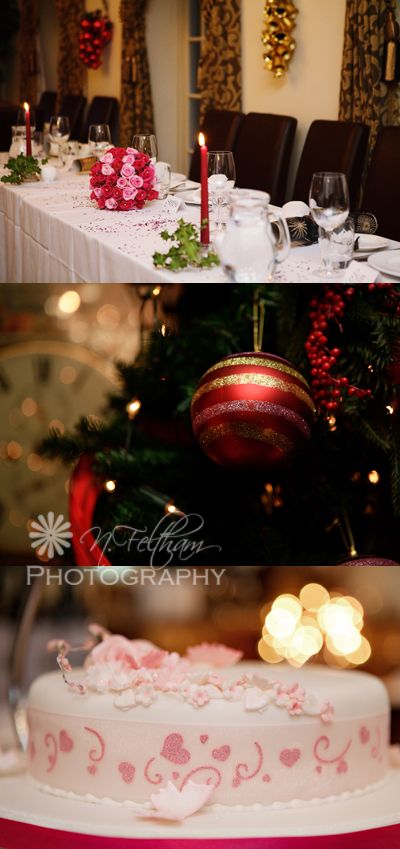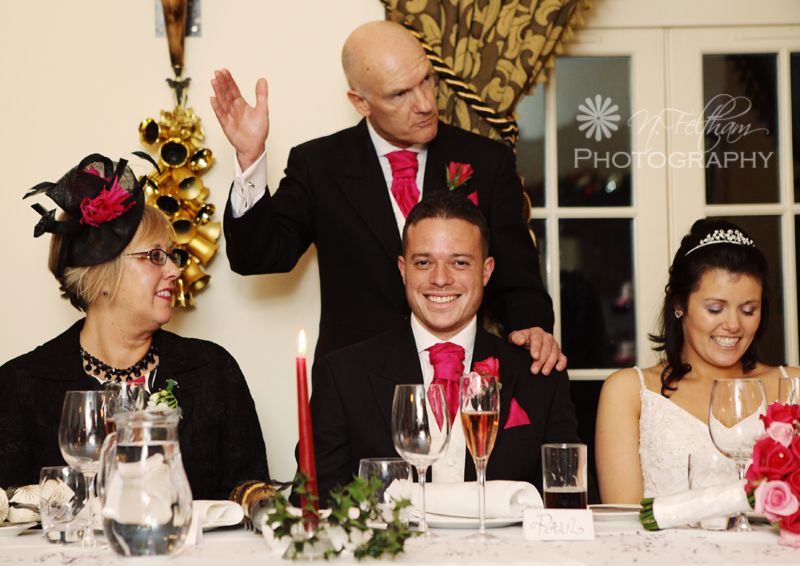 I promise no groom was harmed in the above photo!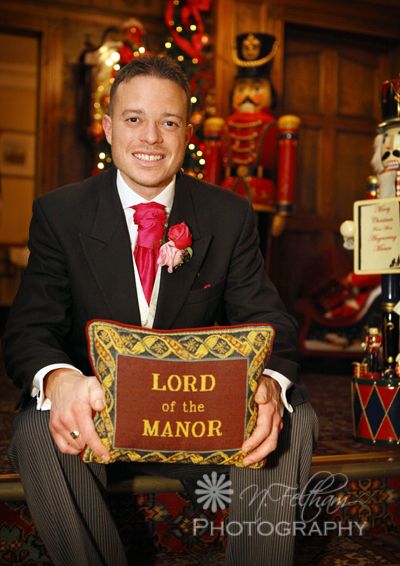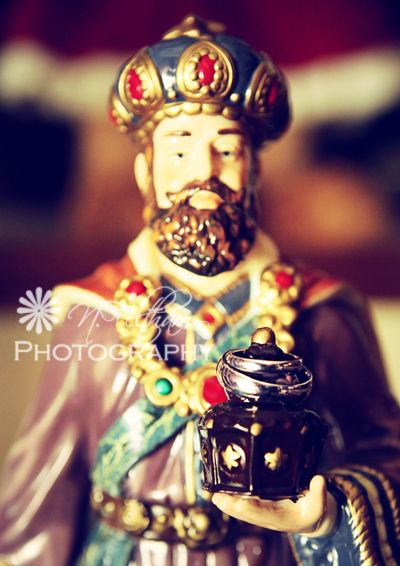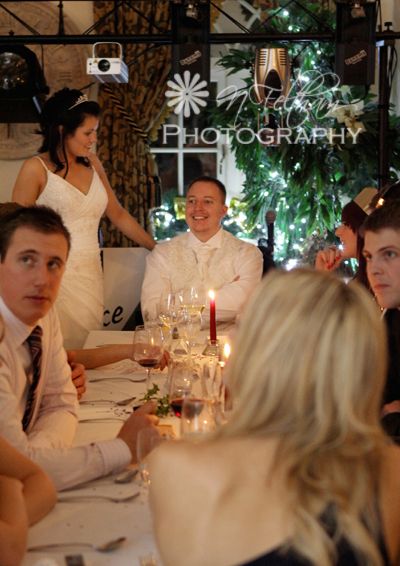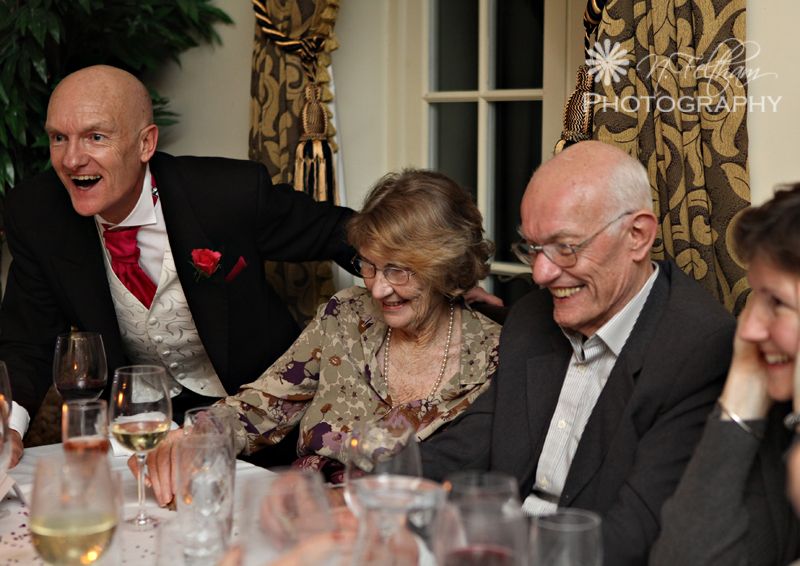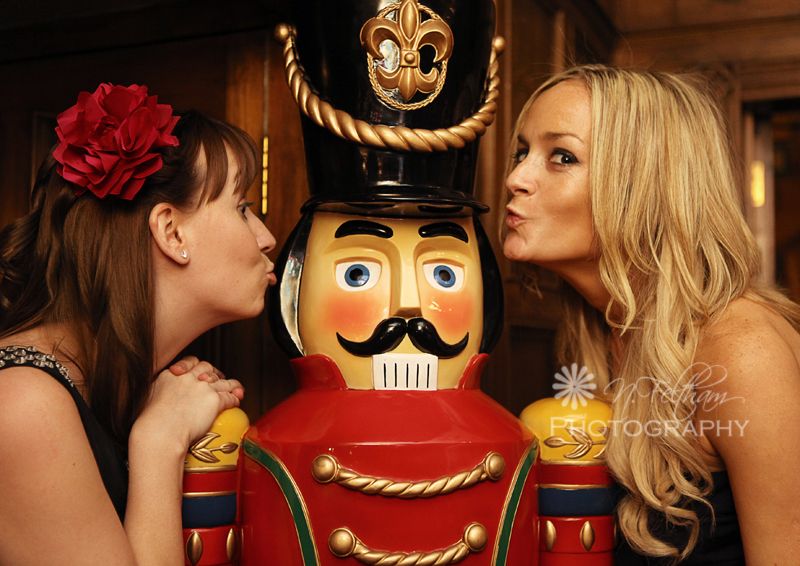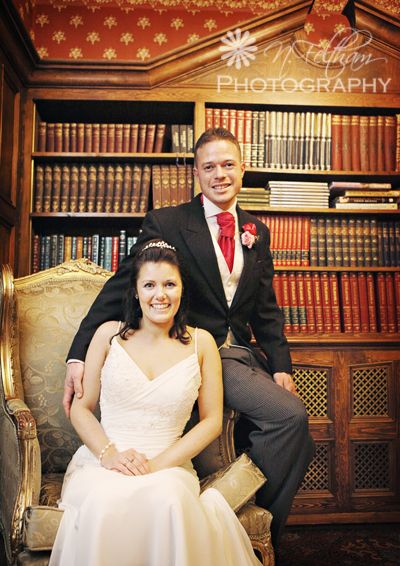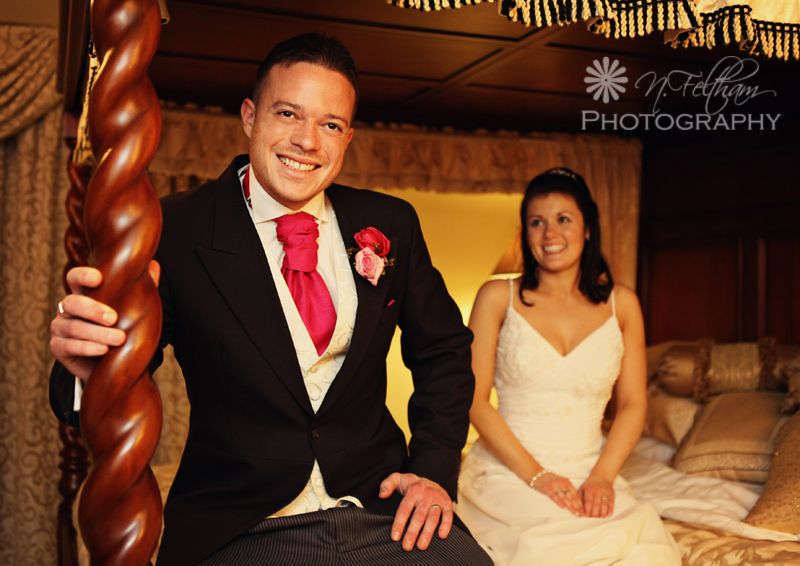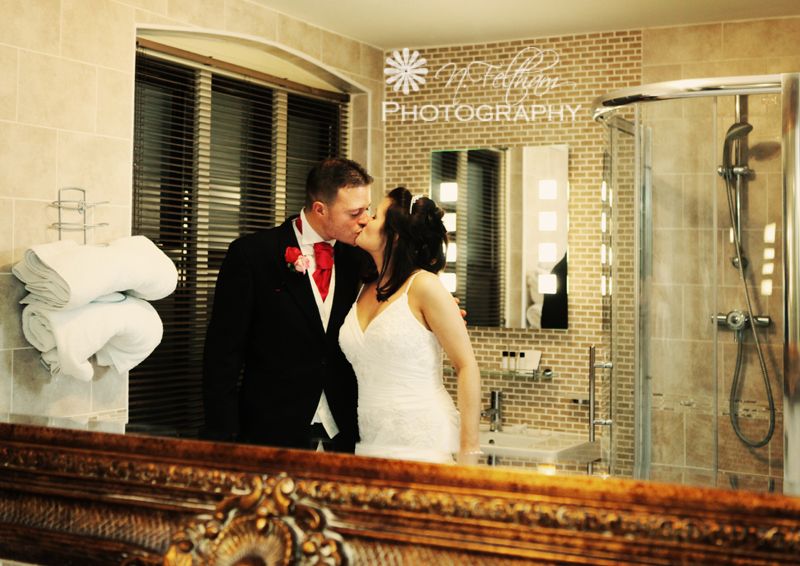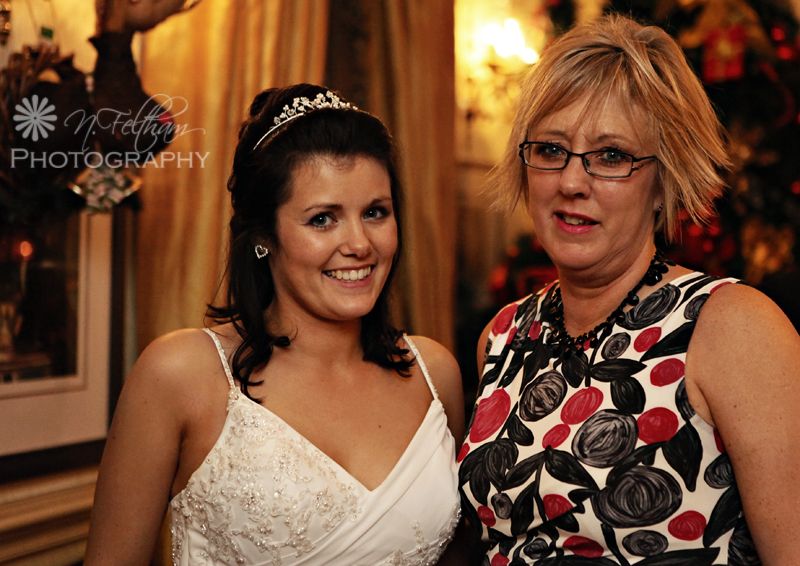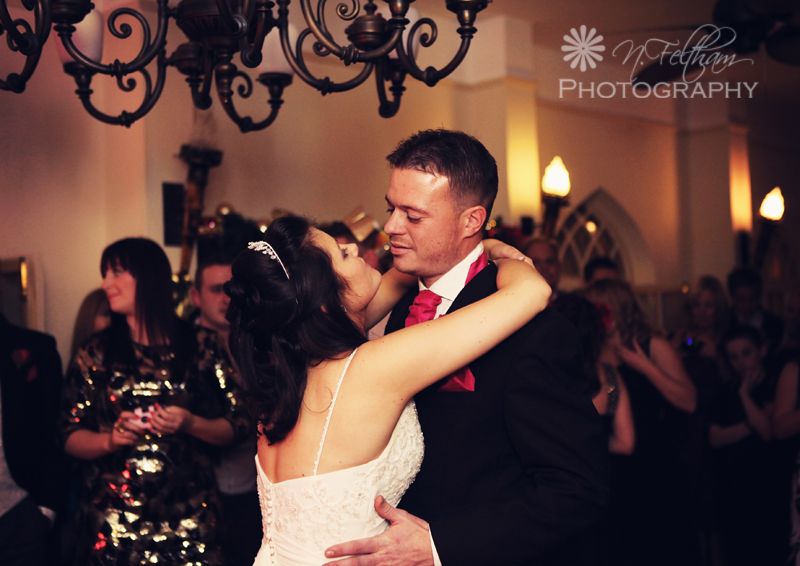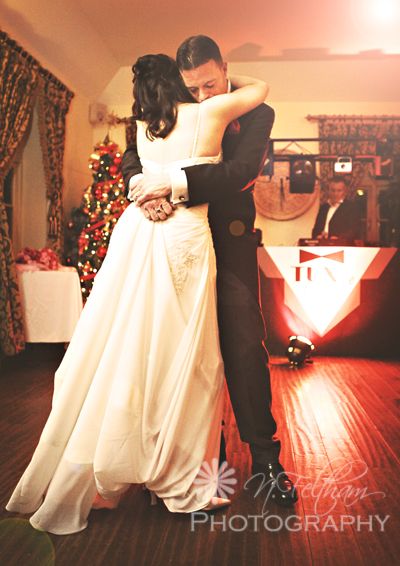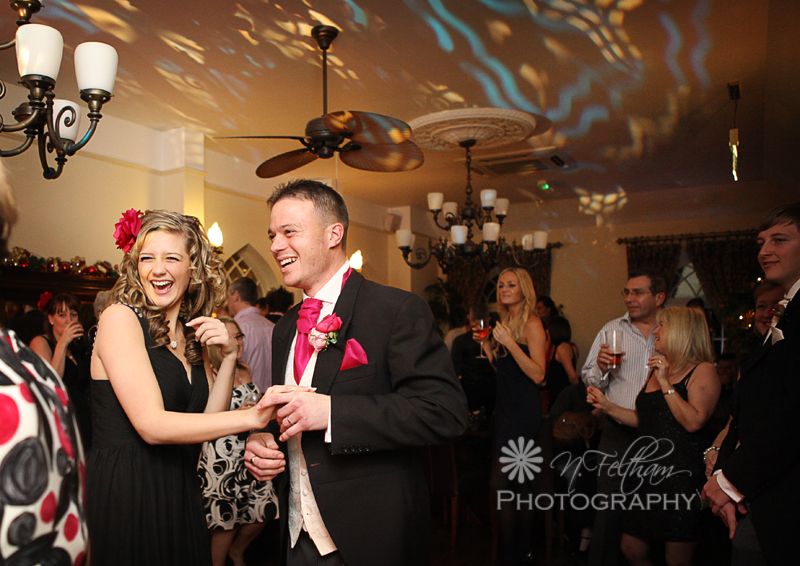 Enough?  No?…..  There's more here !  Thanks for stopping by x