Had a great day photographing Stacey & Mark's wedding with fellow photographer and now firm friend Kelly of Lola Rose Photography.  Stacey looked gorgeous in her dress and Mark didn't scrub up too badly himself!  Being in my local village was a real bonus for me, I love St Mary's Church in Felpham and Bognor Regis Golf Club is a fab setting for some fun shots on the green in a golf buggy!  Here are some of my favourite photos from the day…
Stacey's amazing Monte Carlo Romantica wedding dress – love the light behind it from the window, giving it an ethereal feel… (it wasn't really see-through!)
Her shoes were gorgeous too – even had a sixpence sellotaped inside them!  The fabulous white pedastal originally had Stacey's mum & dad's TV on it but I spotted it and thought it would look great in the photos so a bit of lifting and shifting later and I had *my* prop!
There was bubbly for the girls whilst getting ready – always a must!
Stacey having her make up put on…
and just a sip or two of the sparkly stuff whilst having her hair done!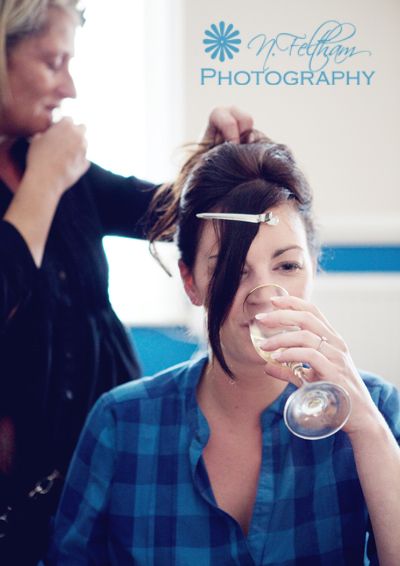 Being as it was a local wedding I was able to locate the groom & best man down the pub for a couple of sneaky snap shots too!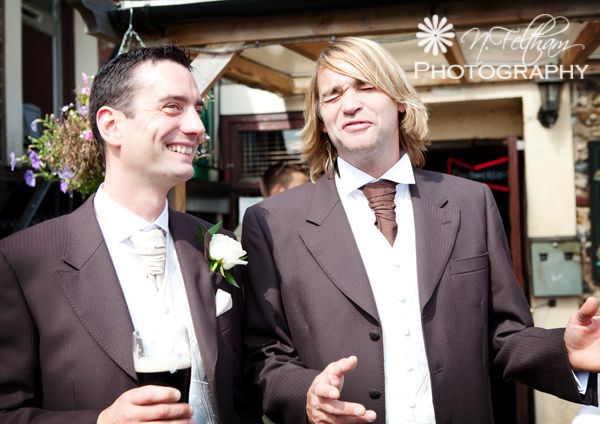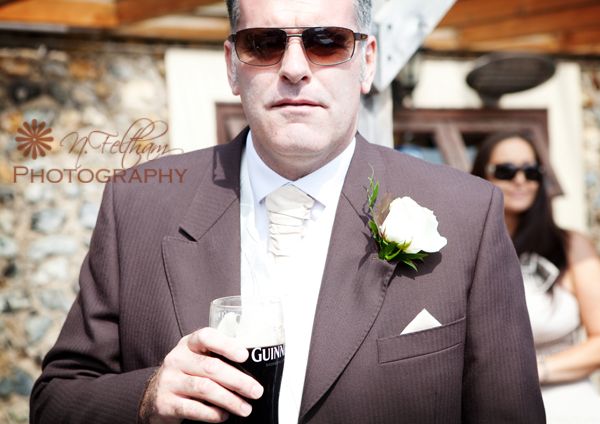 Back at the house the bridesmaids were all looking absolutely gorgeous/cute!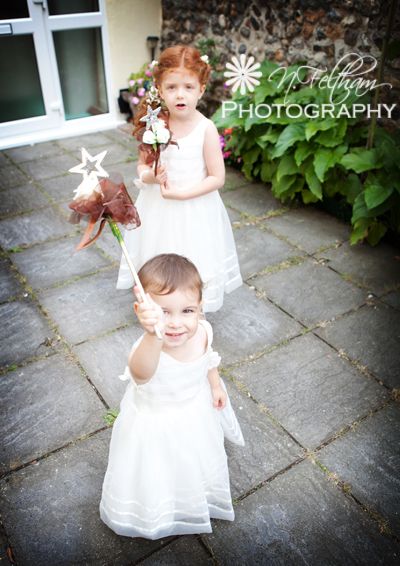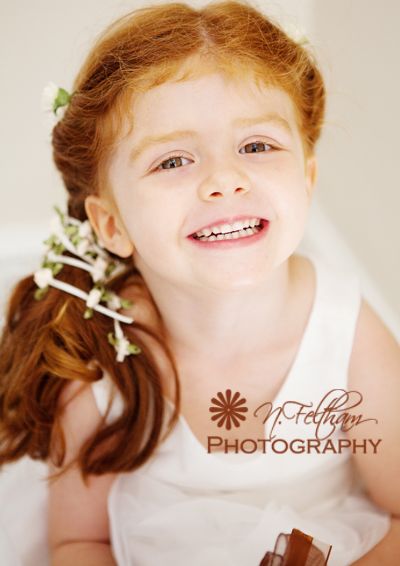 Stacey's mum was quite overwhelmed by it all…
Then the stylish jaguar arrived just as Stacey carefully made her way down the stairs.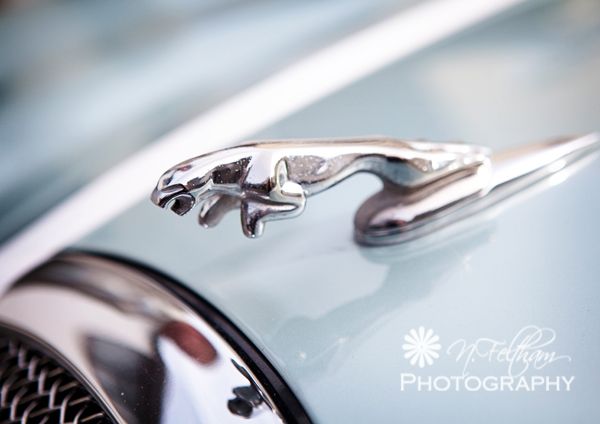 A quick trip round the corner (literally a 20 second drive, if that!) and Stacey arrived nerves and all with her Dad at the church.  Although judging by Mark's expression as he waited, I think there was a bit of nervous excitment from the groom too!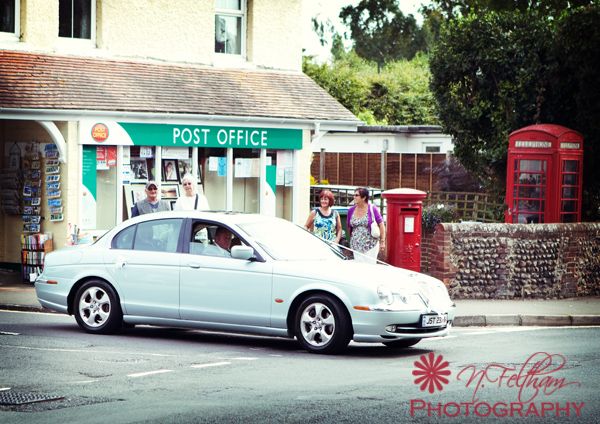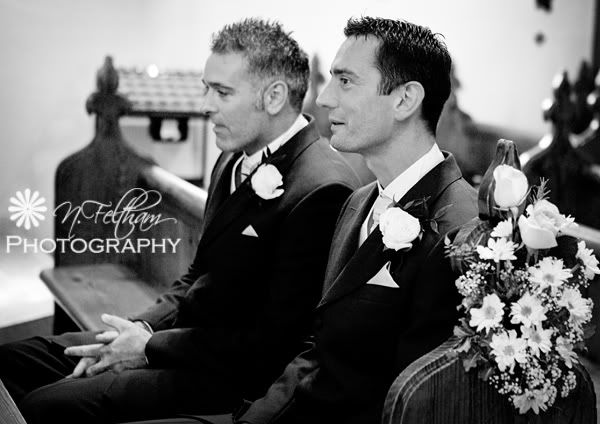 Once the bell ringers had finished I managed to race up the stairs to get a lovely shot of Stacey walking down the aisle.
The service was beautiful as is the light in the church…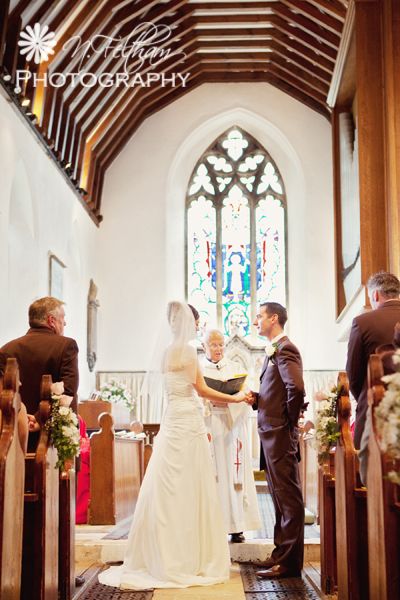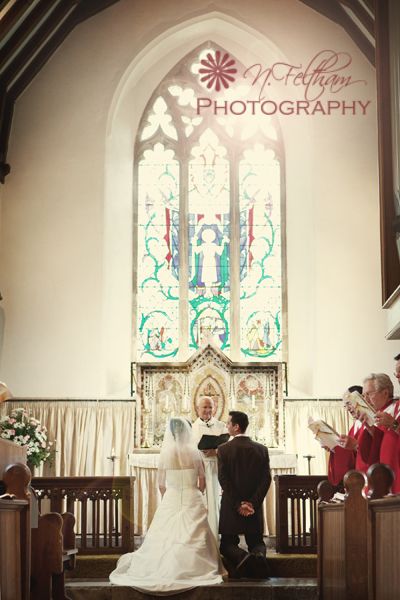 Then Stacey & Mark emerged a very happy married couple indeed!
Then after a couple of self portraits *!* just a few group shots – how proud were the parents!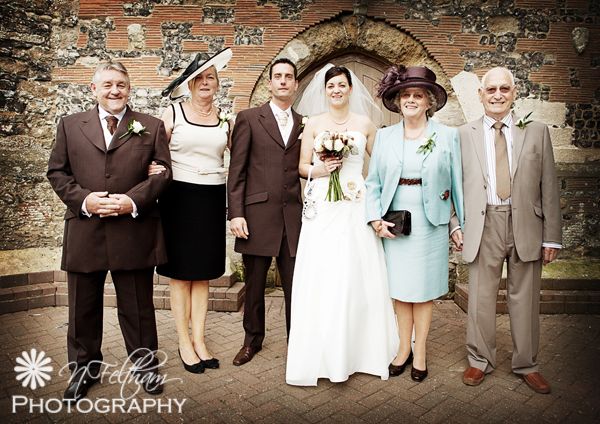 … and Stacey with her brothers she adores (and vice versa!)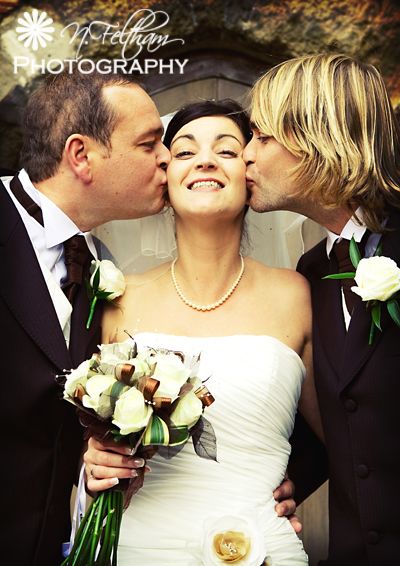 After a bit of confetti throwing it was time to hop back in the jag and party on at the Golf Club!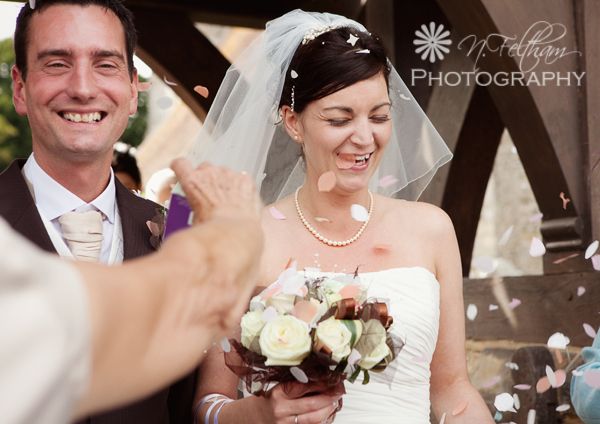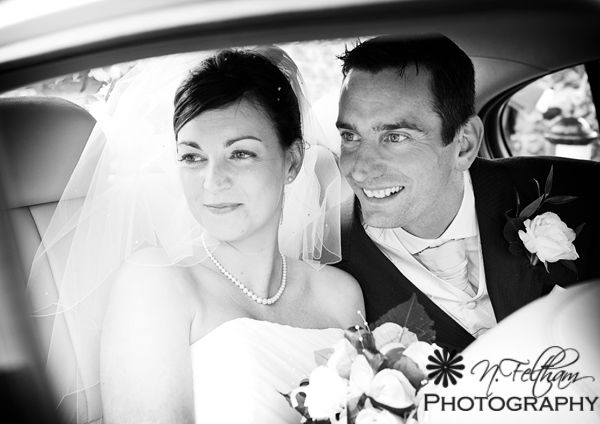 Once at the club Stacey & Mark agreed to a couple of "cheesy shots" in the buggy on the green!  (They really didn't want to have a mini portrait session so it was just a quick joy ride round the green much to Stacey's surprise!)…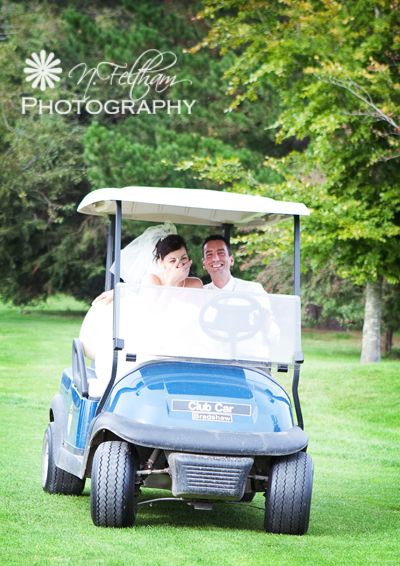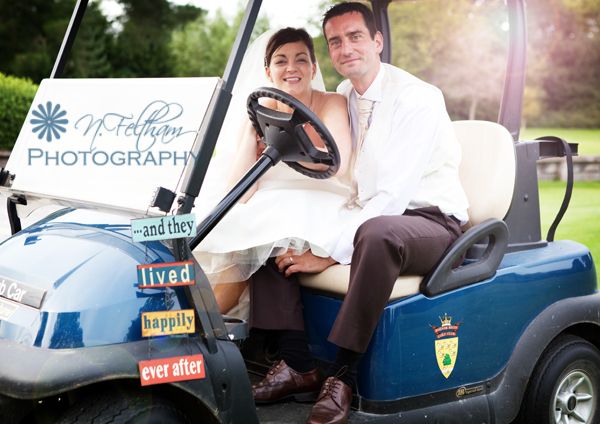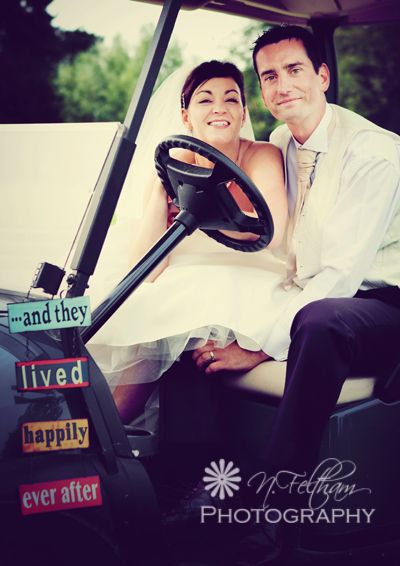 The speeches were funny and emotional…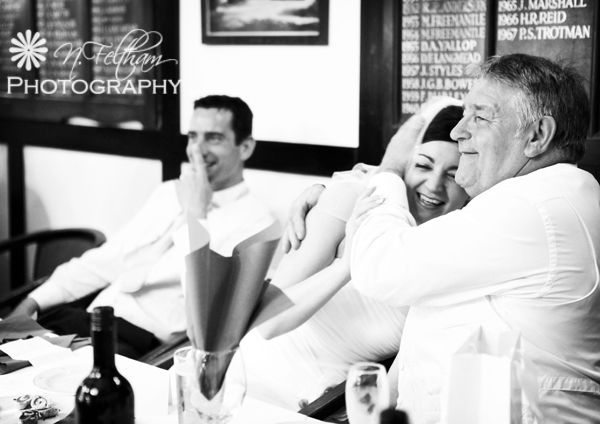 There was no cutting the cake or first dance – Stacey & Mark had scrummy cup cakes and Mark point blank refuses to ever dance so I'll finish the post with a few detailed shots and a quirky shot of Stacey plus one final one of the happy couple in the buggy just before Mark pressed the accelerator/put his foot down!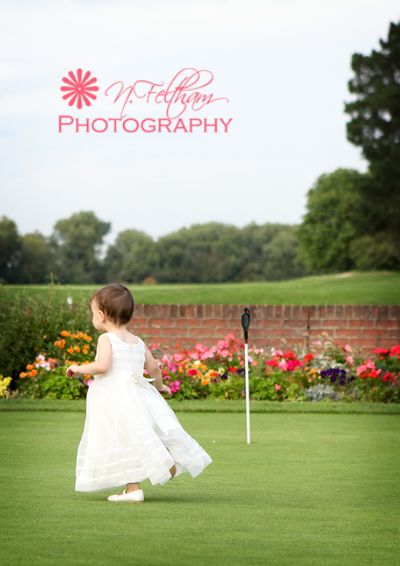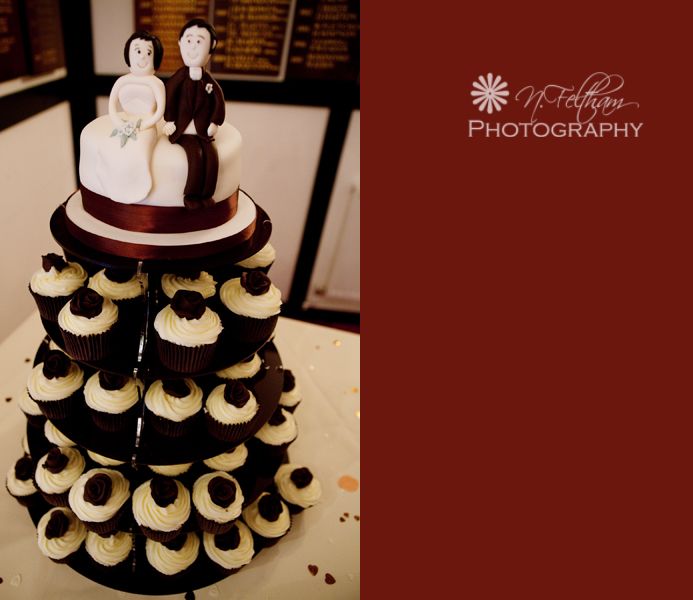 Awwwww!  Good luck and best wishes for the future Mr & Mrs Moore x
For more photos from Stacey & Mark's big day click HERE.