I can honestly say I don't know where to start with this wedding, I took literally over 1500 photos and I don't think there were many rejects either!  So many wonderful details, so many parts to their day, so many gorgeous happy guests, so many cute little peeps, so many fantastic candid moments, so many people rocking out on the dance floor… so I think a running commentary and possibly a blog post in two parts is the way forward?….
OK, here goes…
The girls started off having hair & make up done in the wonderful new ID Image Consultancy in Chichester – what a fabulous place to get ready in, so luxurious & a really friendly laid back atmosphere and Suzy's make up was flawless, she looked amazing!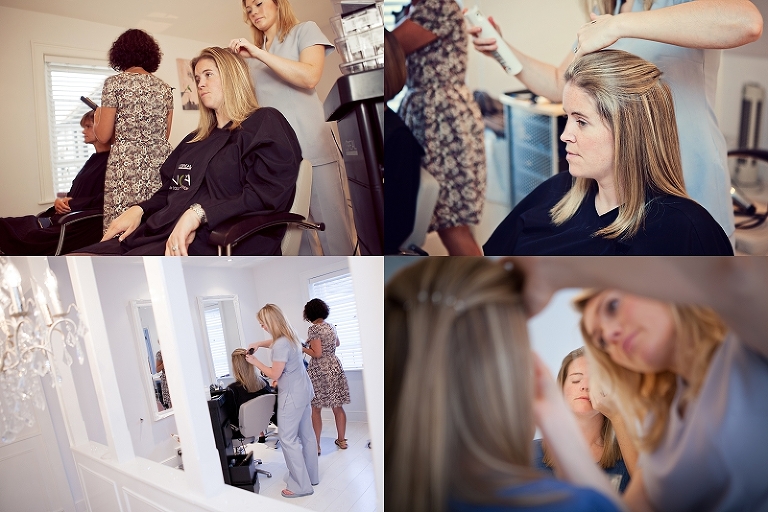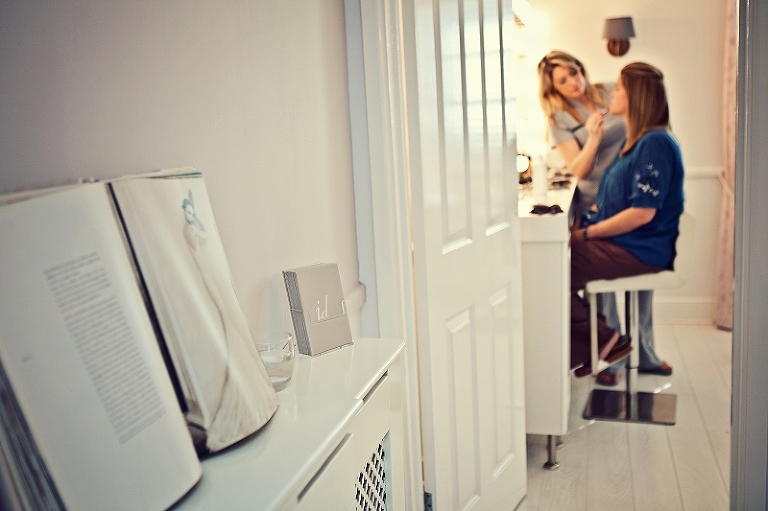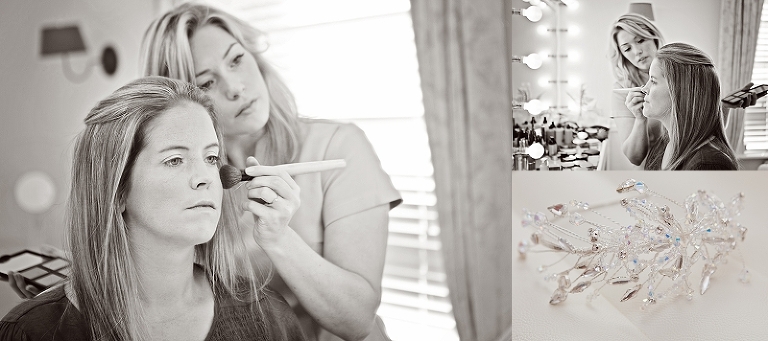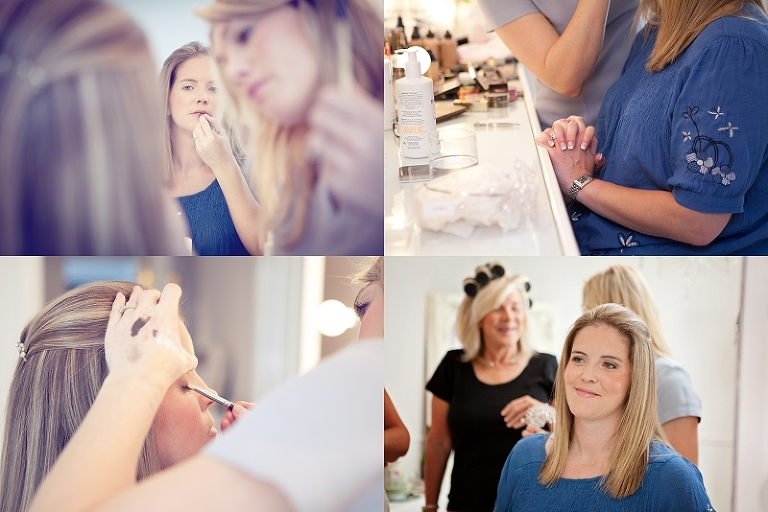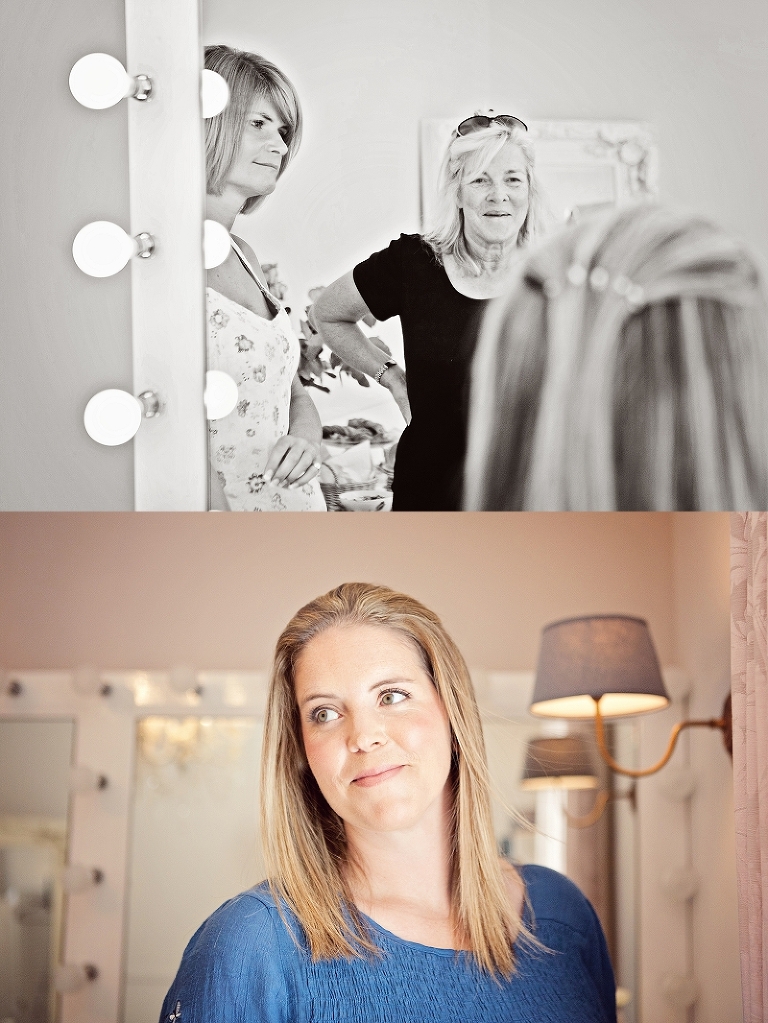 Then I hot footed it over to The Angel hotel in Midhurst where the groom and best man were getting ready and where Suzy & Gary were to have the legal part of their ceremony take place with their very closest family & friends…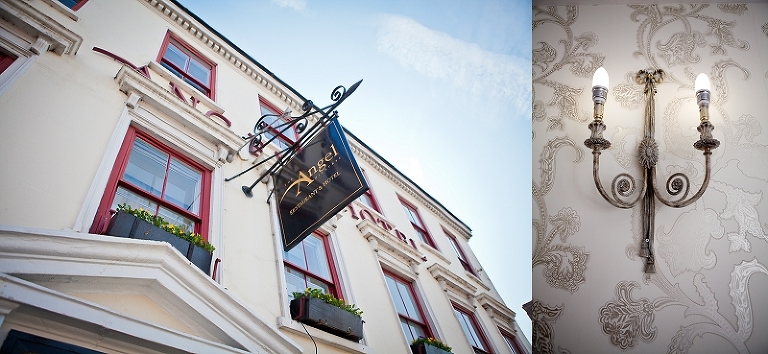 Oh I forgot to mention it was shaping up to be quite possibly the hottest day of the year *see photo of the newspaper!* even though they had planned for a cool Autumn wedding with gorgeous tweeds and an amazing full dress that sparkled & must have weighed a ton – poor Suzy…  but oh soooo worth it!!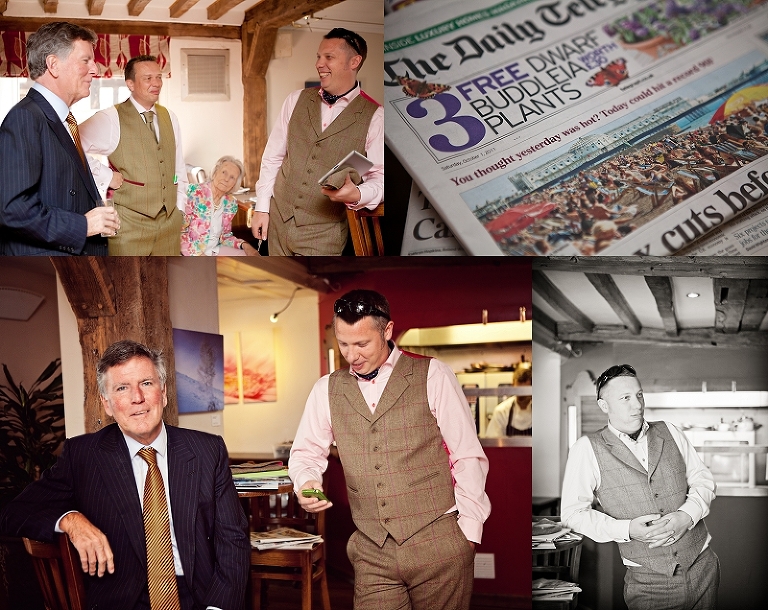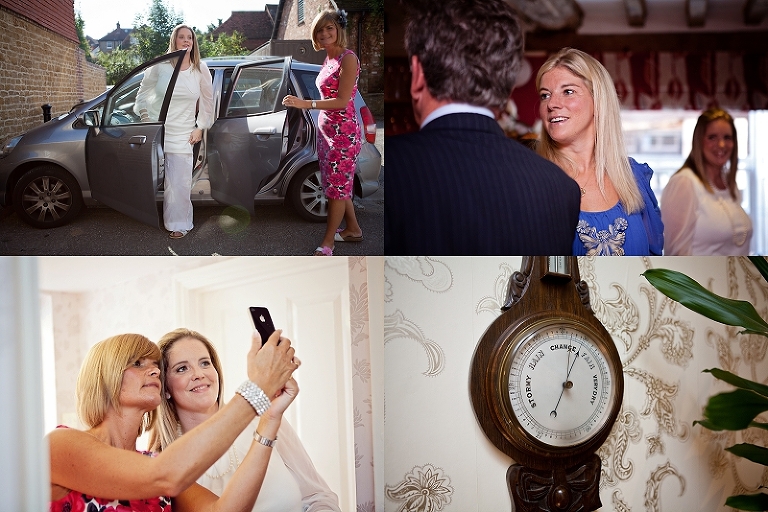 Keeping Suzy from seeing Gary and vice versa for the next 10 minutes was fun!  Suzy looked so elegant in her casual white trouser suit for the ceremony… and Gary looked incredibly dapper in his tweed – loving the pink on the back of the waistcoat!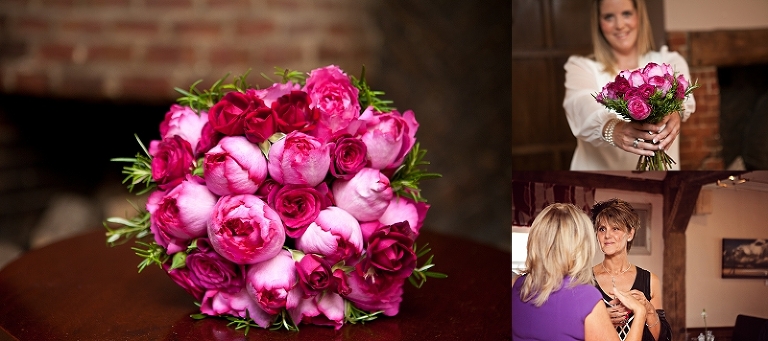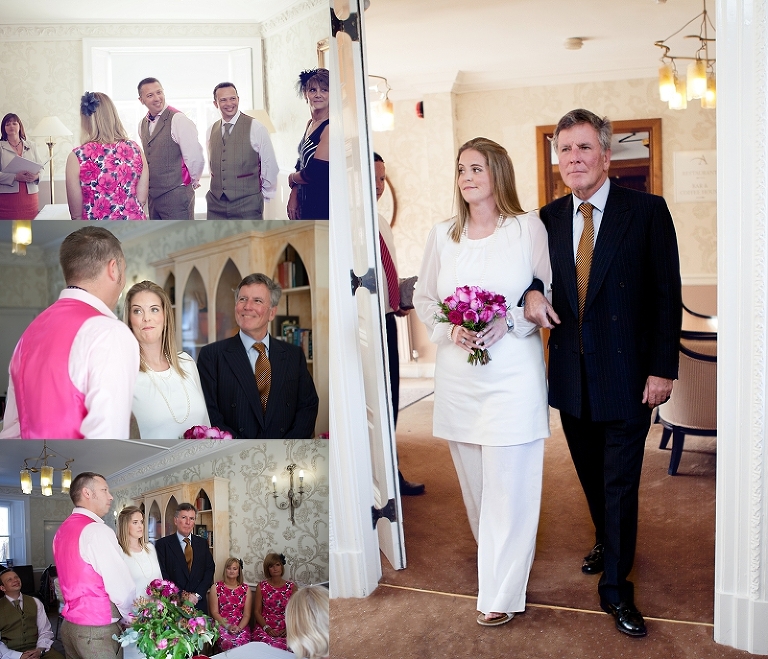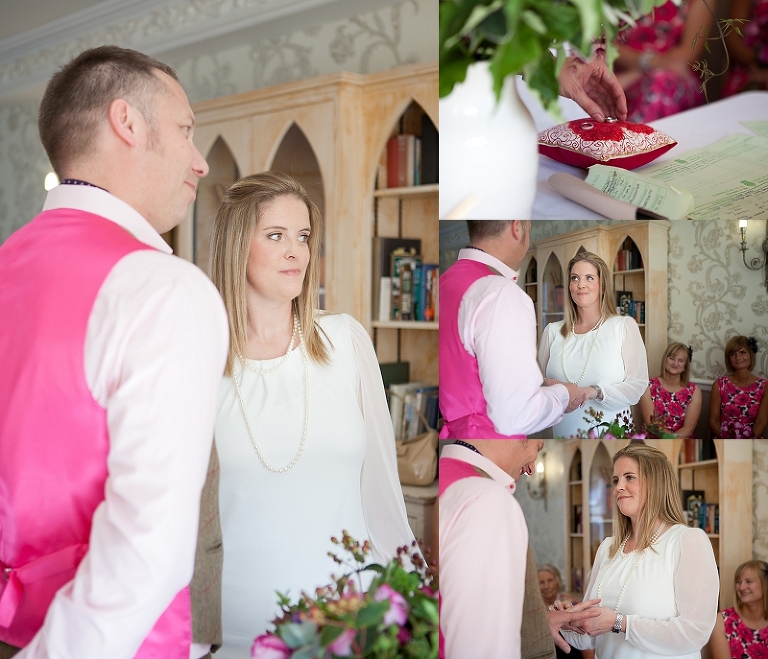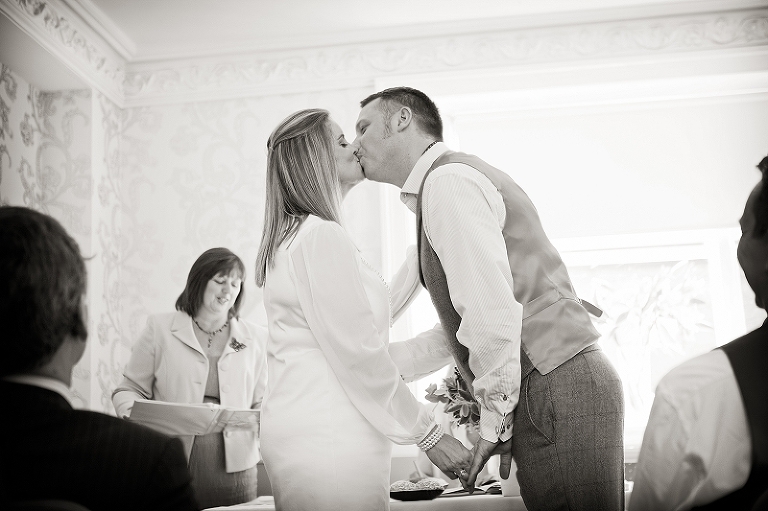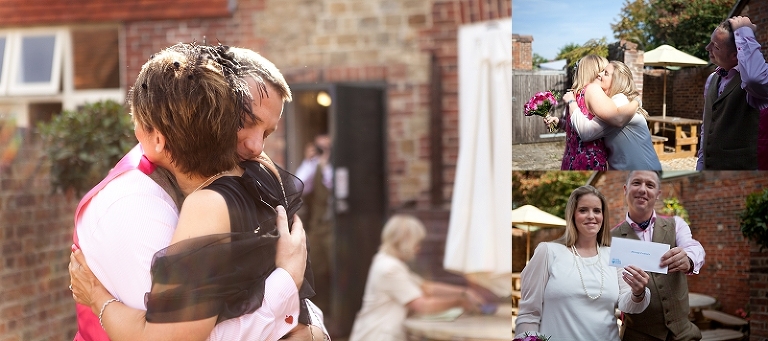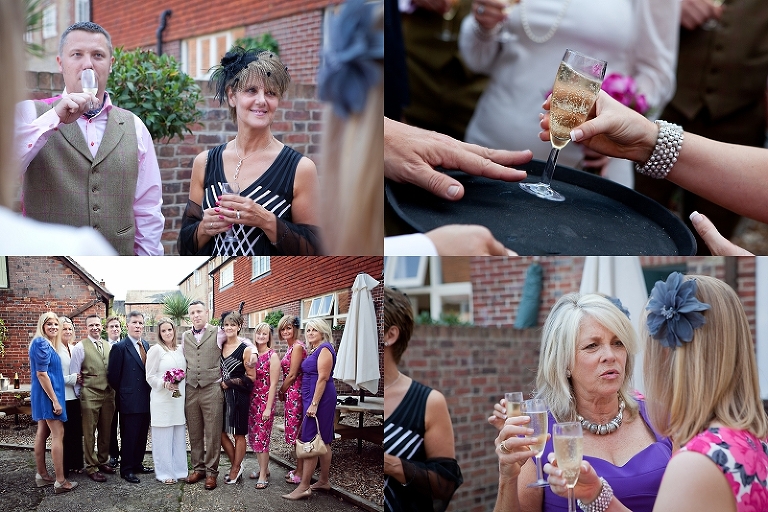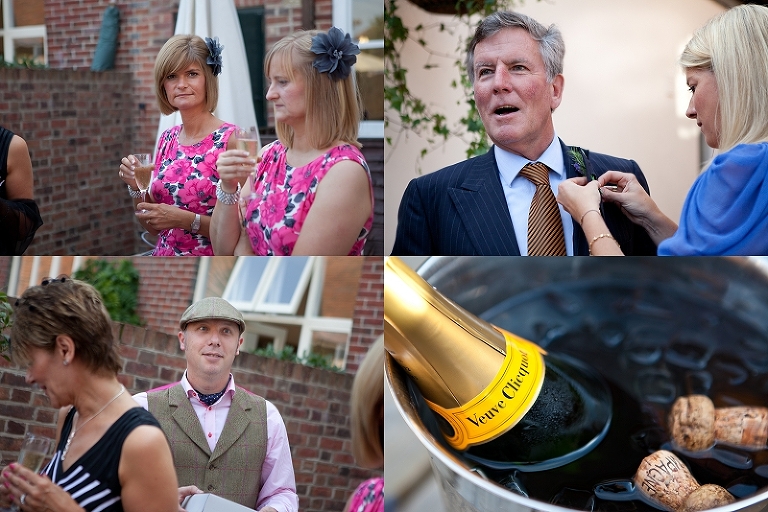 After a couple of glasses of champagne the newlyweds parted again and Gary relunctantly left Suzy at the hotel to get her frock on (!!) whilst he headed off to Duncton.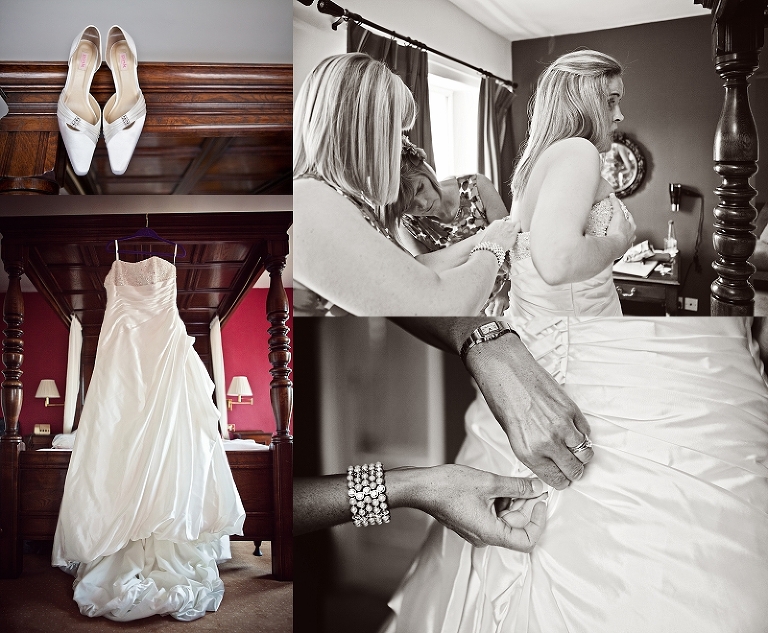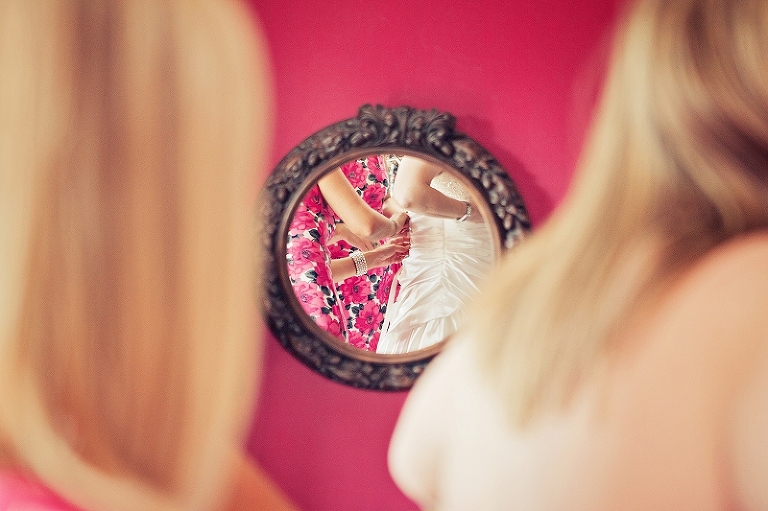 The temperature was soaring already and we were all feeling the heat – especially Suzy at this point!  But she managed to keep her cool…. !!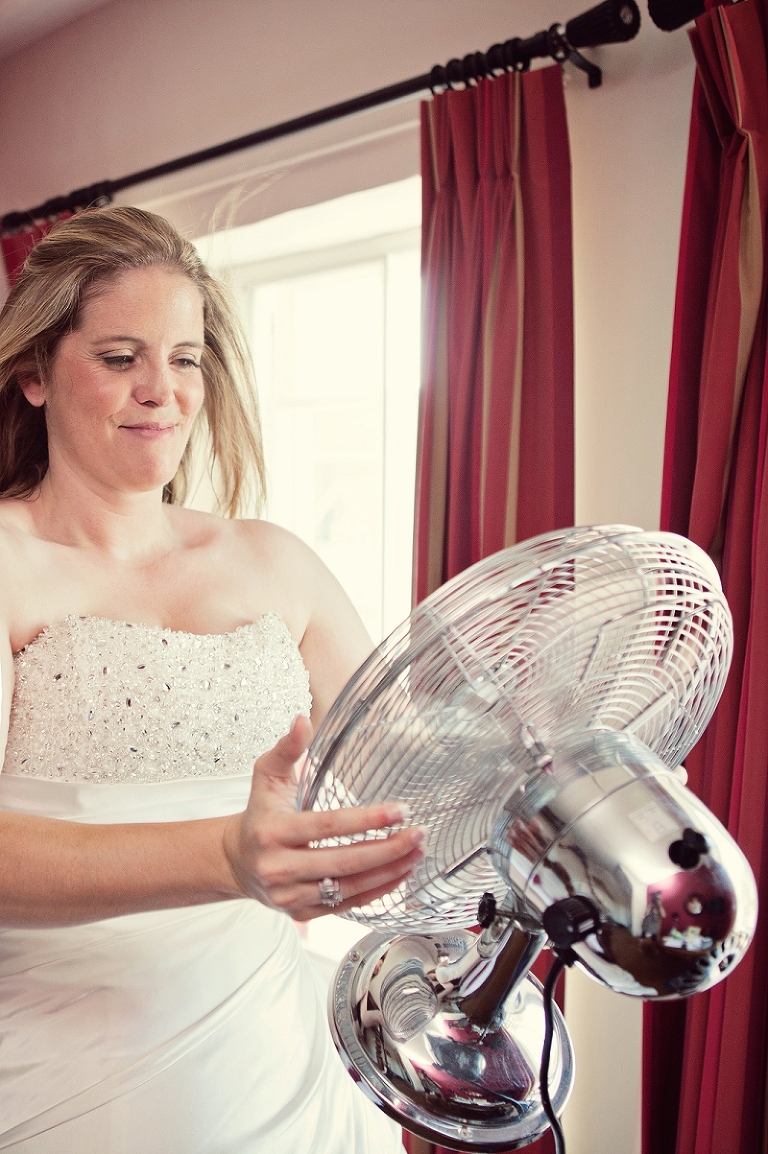 Then here comes the wow part – not that it wasn't all wow but this next bit… when you see the setting and the tipis… and all the thought Suzy & Gary had put into their big day – it blew me away and their guests too!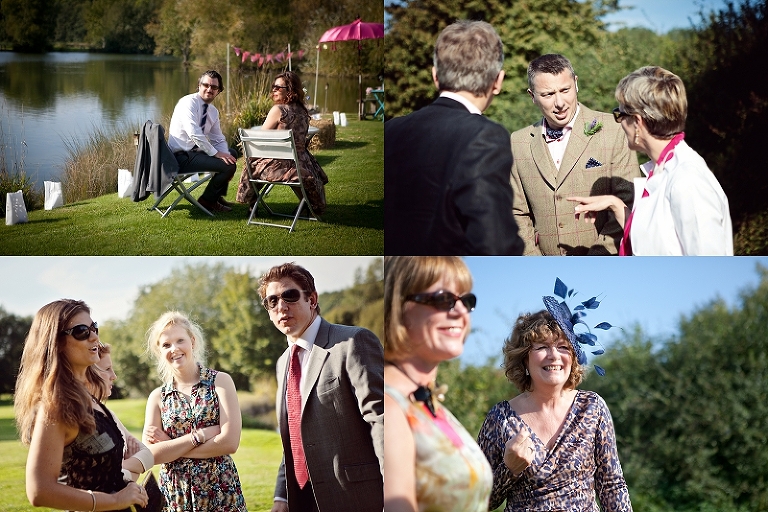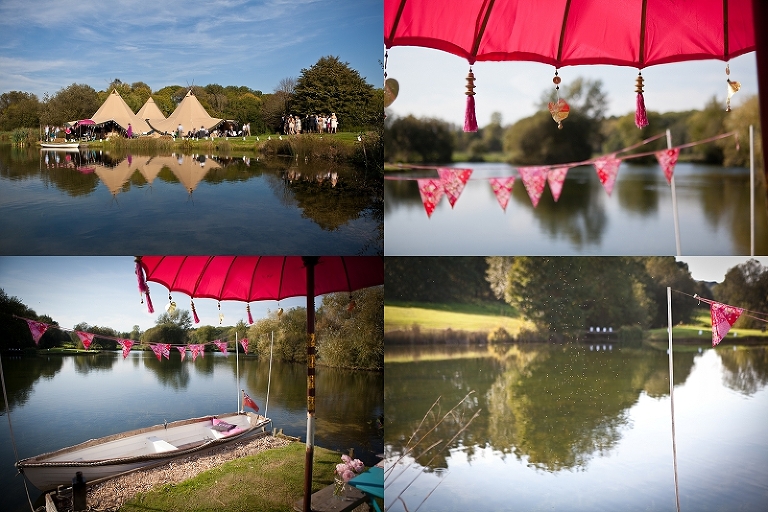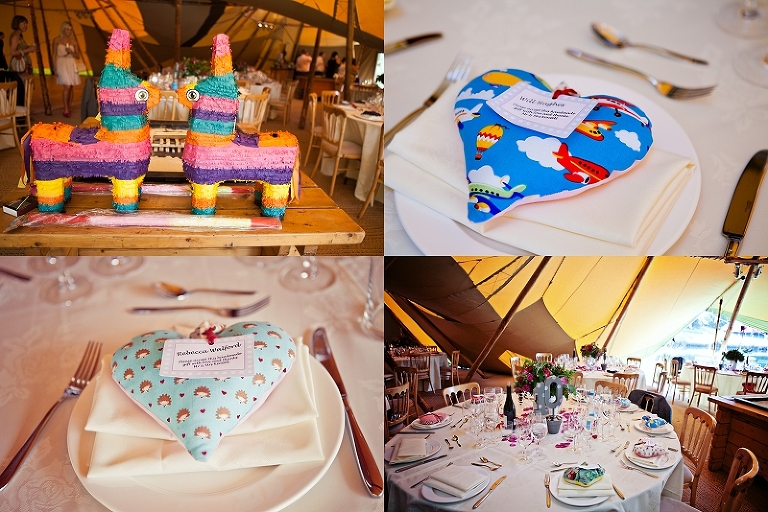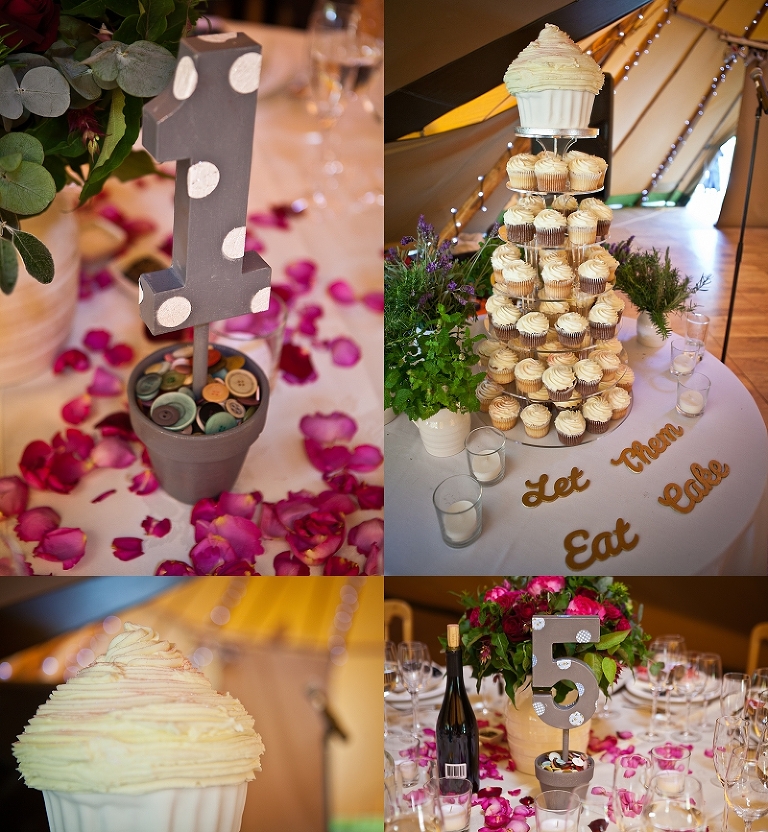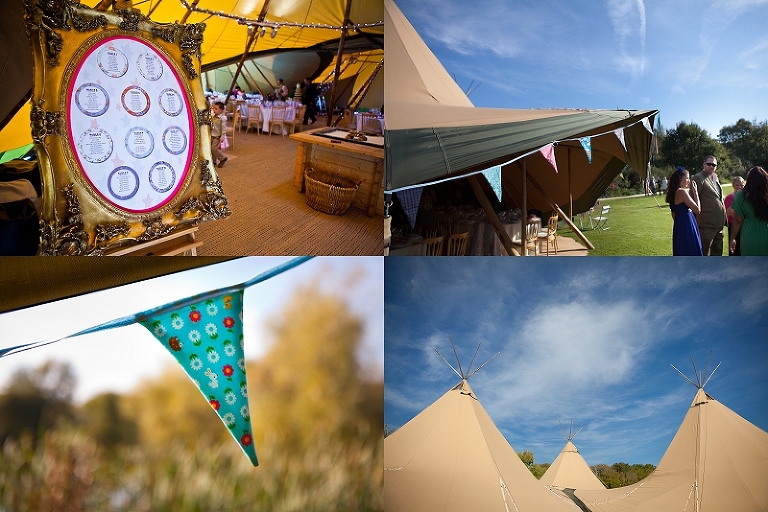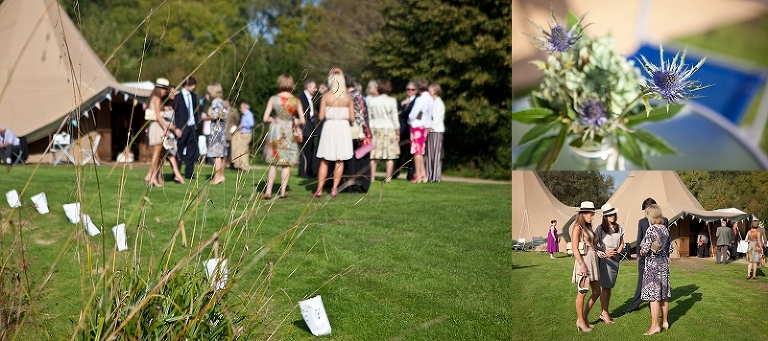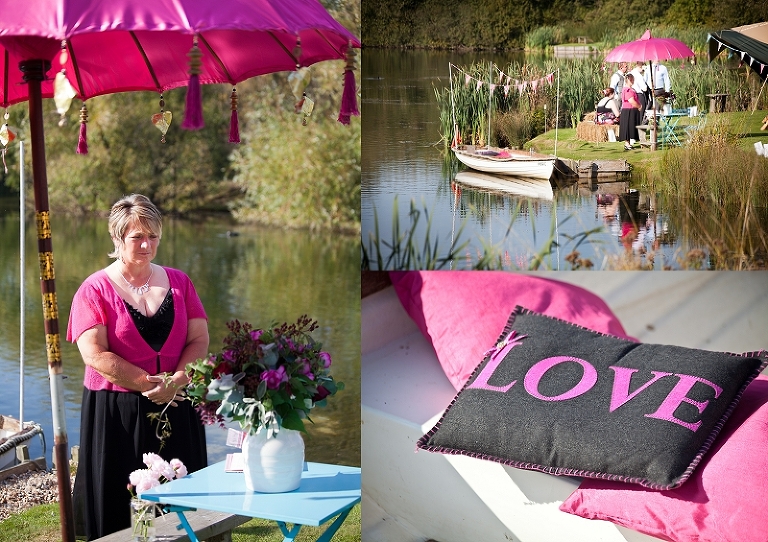 That lovely lady above wearing pink might not have been looking as relaxed as the other guests because she was Suzy & Gary's dear friend who carried out the blessing for them – what they considered the most important part of their day.  Despite her nerves she did them proud – it was so moving and although I was now suffering a bit from the heat (carrying all my equipment around and dashing about here and there) – the weather really was perfect for an outdoor blessing by a giant tipi!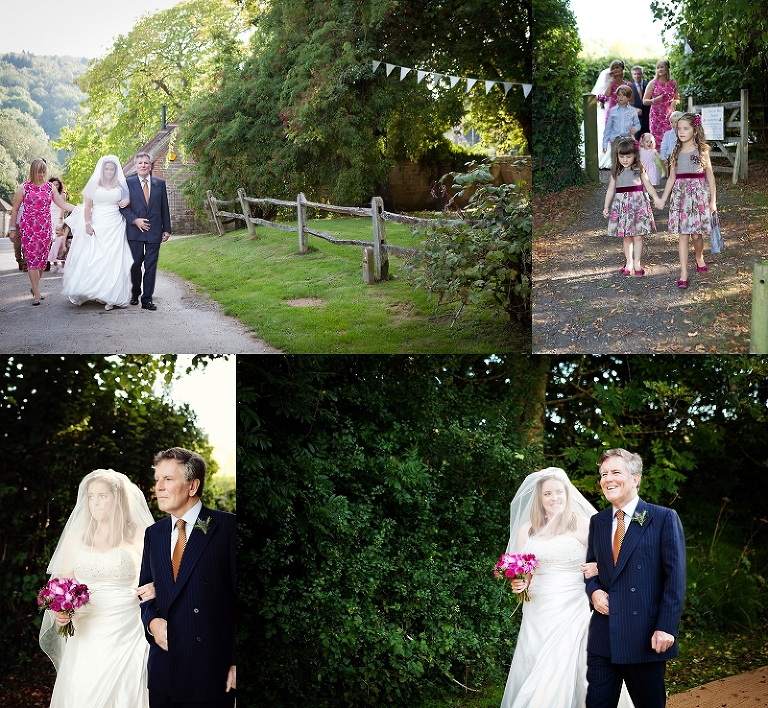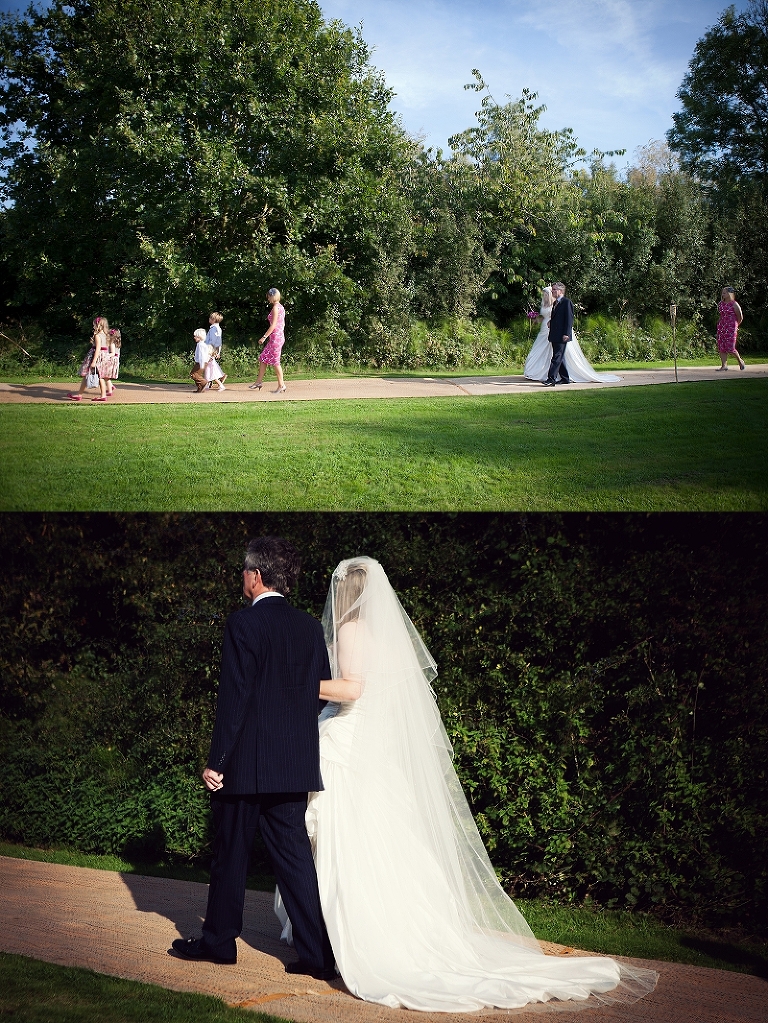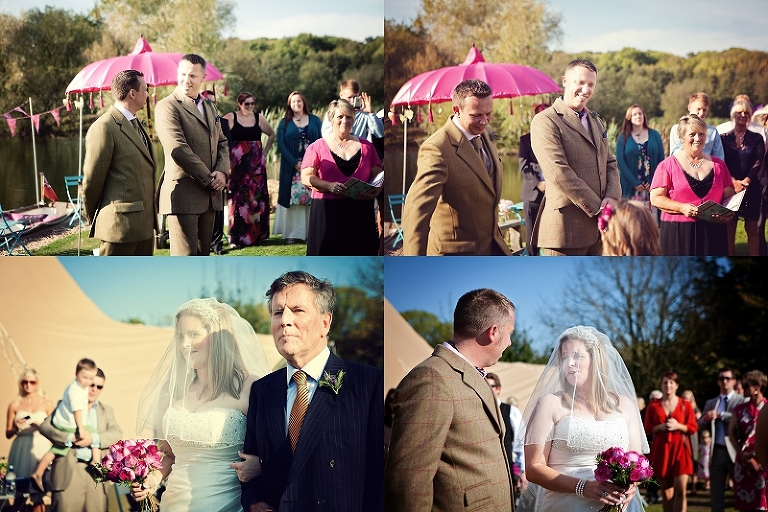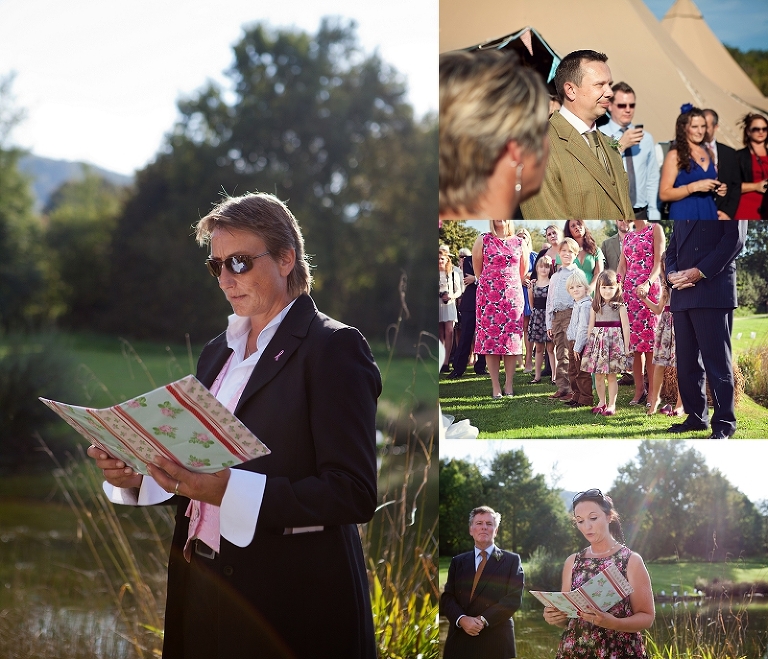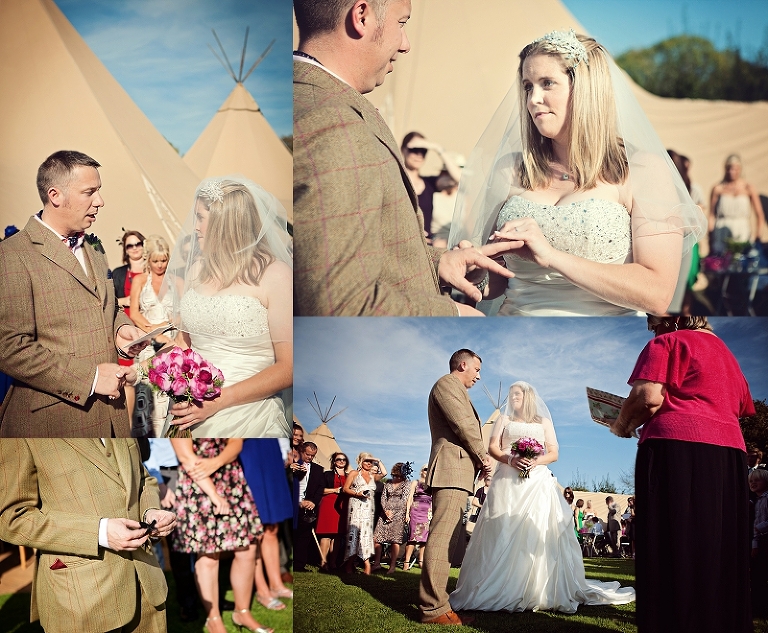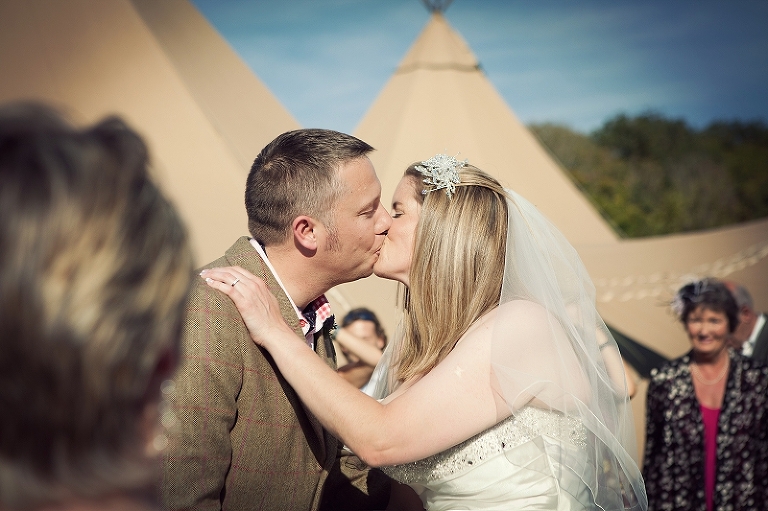 Their first kiss as blessed newly weds!
If you like what you've seen so far…. please come back in a day or two for part 2!