I'll let you into a secret (and Viv and Dan don't even know this…. yet!)… when Viv booked me over the phone on a recomendation from another photographer (thanks Emma xx) she did so without meeting me and when she said the location was Epping, in my mind I was thinking Epsom which is about an hour from me.  Then I went away and looked the venue up online and realised it was 2 1/2 hrs away!  Doh!  (Should have paid more attention in Geography…)  Anyway, that didn't put me off in the least bit – have wheels, will travel!  Also Gaynes Park looked amazing and didn't disappoint.  Such a gorgeous location – perfect for such a gorgeous couple.  Viv and Dan are lovely – you may remember them from their pre wedding shoot a few months ago – I warmed to them imediately and was so excited about their big day.  Viv had had quite a few set backs prior to their wedding, one of the worst being that George (one of their dogs who was supposed to be there) was very poorly and on a drip at the vets.  As a fellow dog owner my heart went out to her, such a worry and impossible to think about anything else, let alone get married. Viv coped amazingly though and thankfully little George pulled through and is going to be fine, it's a shame there's only one gorgeous pooch in the pics but the main thing is he's OK.  Viv spent a very long time planning, organising and making things for their wedding – the bouquets, the button holes, the name places, the table displays – she pretty much did it all.  She's so creative, so clever and the results looked amazing.  Viv even put a survival kit in the ladies and flipflops in a basket on the dance floor and of course she makes the wonderful cake toppers that she sells on etsy.  I can't narrow the photos down for my blog so I won't even try 😉  Here are my favourites from their day – all 80 or so….  thank you so much for having me along for the fun Viv & Dan, many congratulations and all the best for the future. xx
Let's start with Viv's beautiful Pronovias of Barcelona wedding dress…
and her cute little flats from Office, so she didn't tower over Dan – so thoughtful!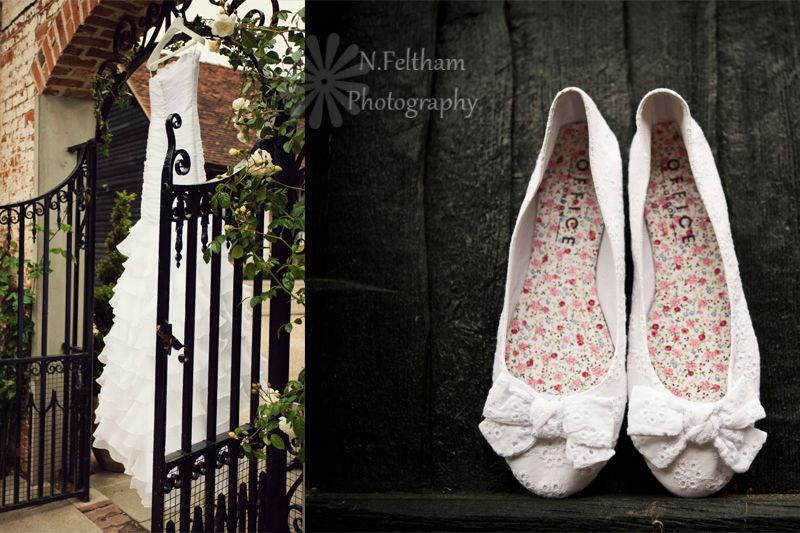 I loved all the details – big and small…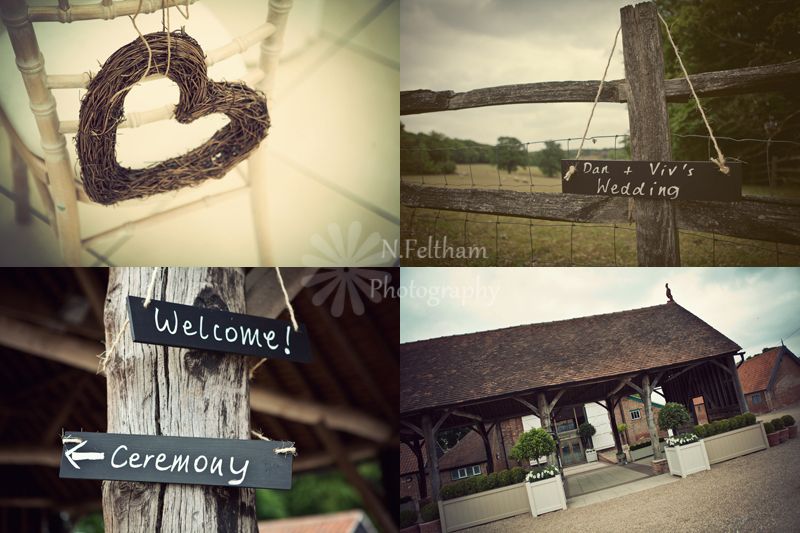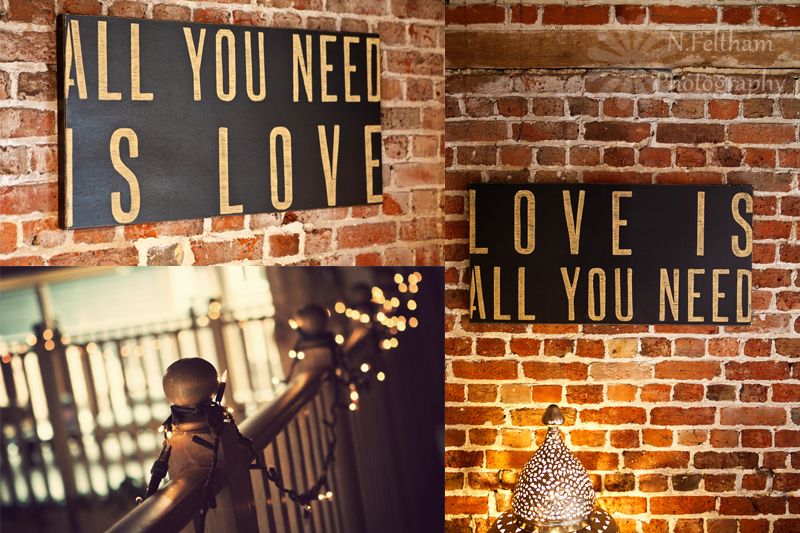 The pretty gardens…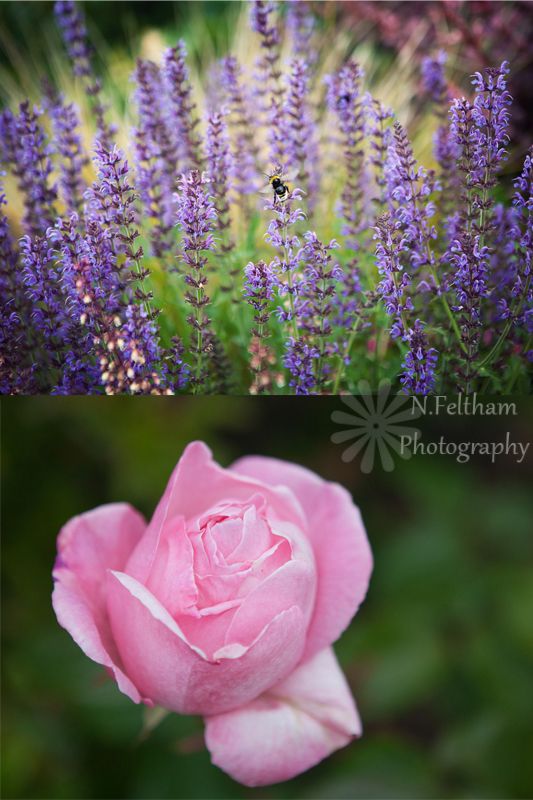 and a help yourself to sweets table!  Yum yum!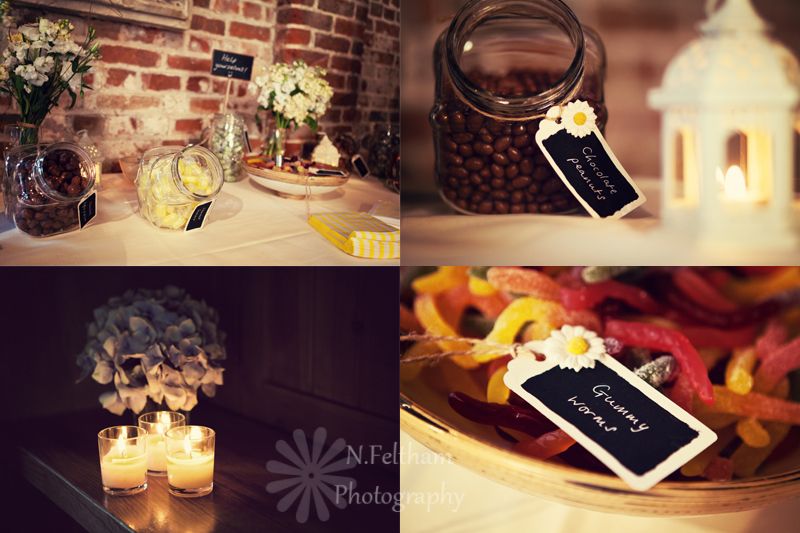 Viv got ready in the Apple Loft Honeymoon Cottage – what a cute & cosy little place for a romantic night!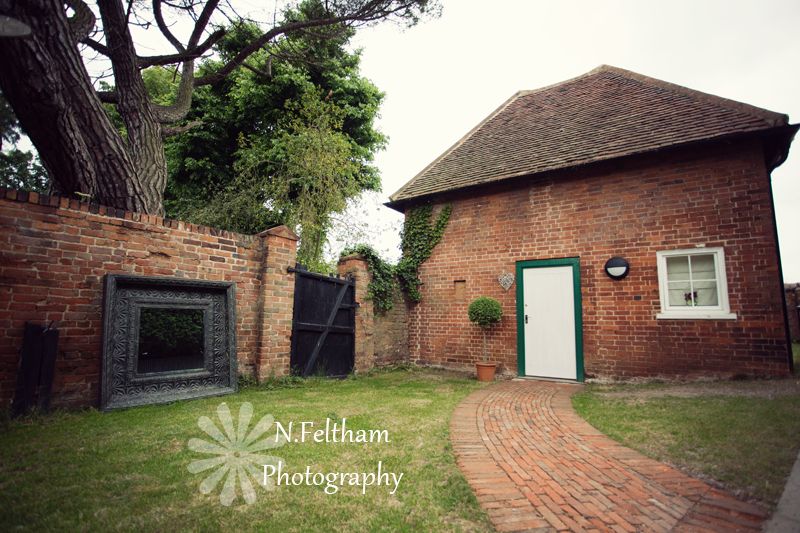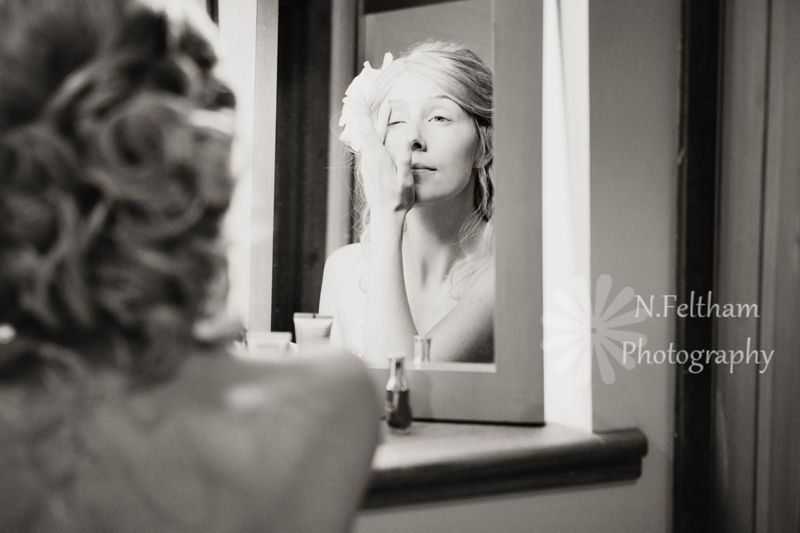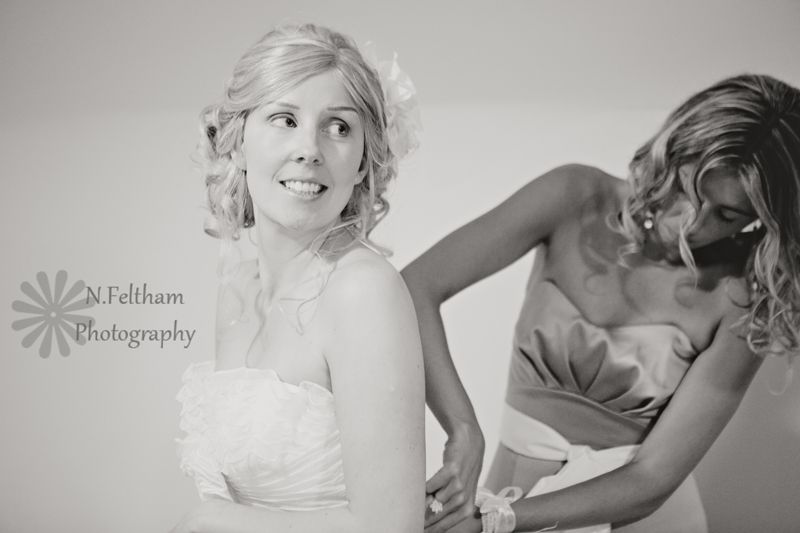 Dad checking they weren't going to be late!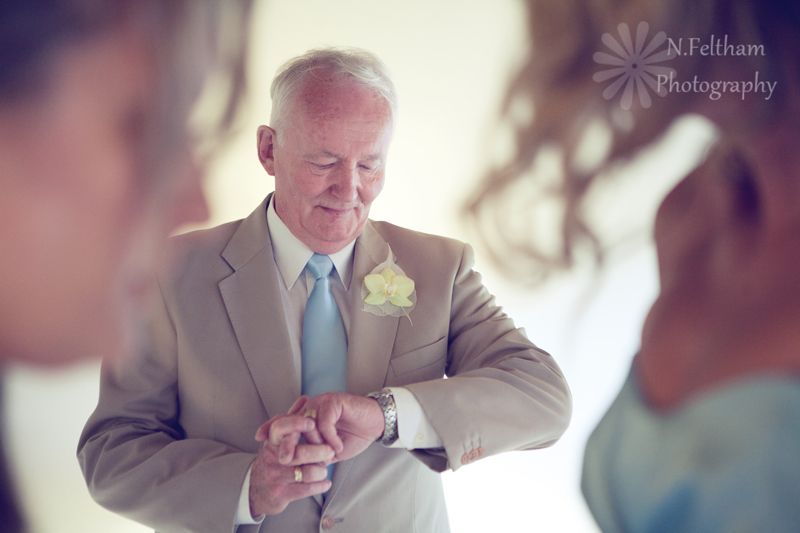 Meanwhile Dan was greeting guests and the lads were putting their button holes on.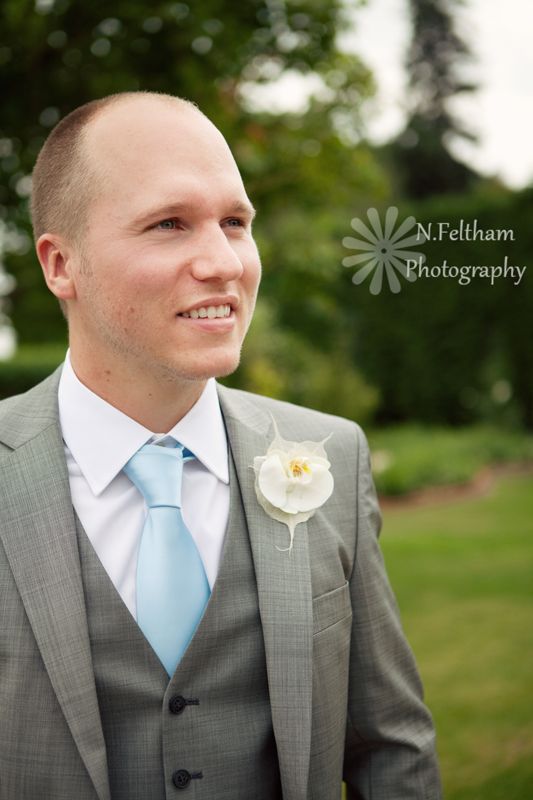 Then the long awaited but short walk from the Apple Loft to the Orangery…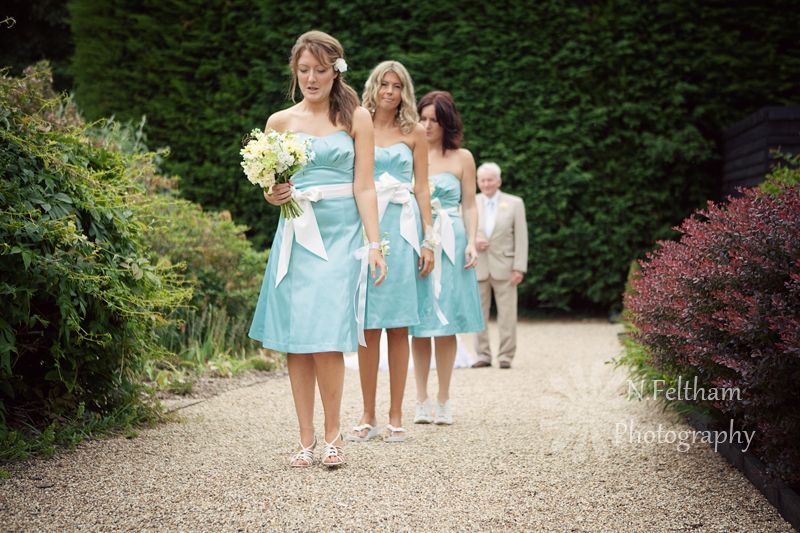 And the intense look on Dan's face as he watched the love of his life walk towards him looking so beautiful!
Just gorgeous…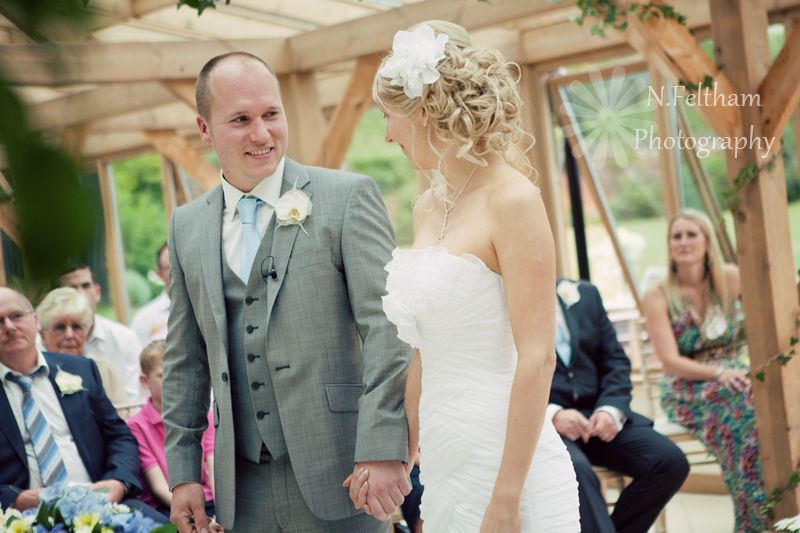 They do!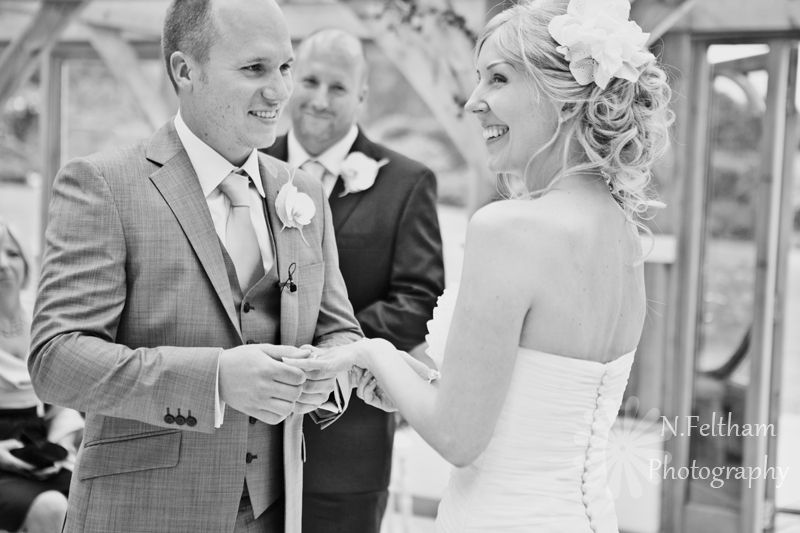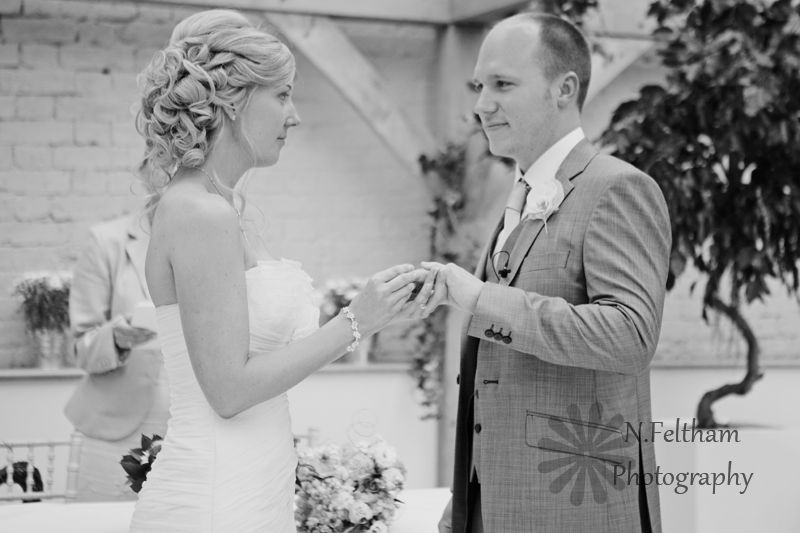 Although this next shot is all about the petals you can see in the background it was all too much for Duke who took a nap mid ceremony!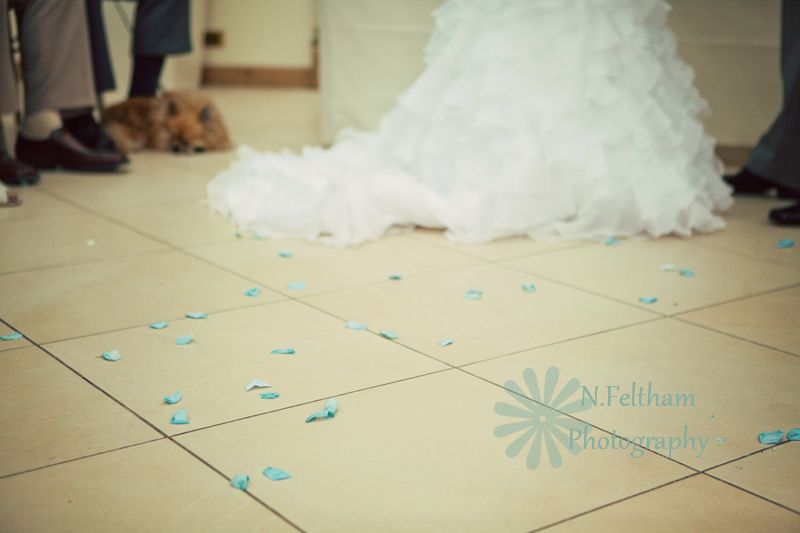 The first *kiss* 🙂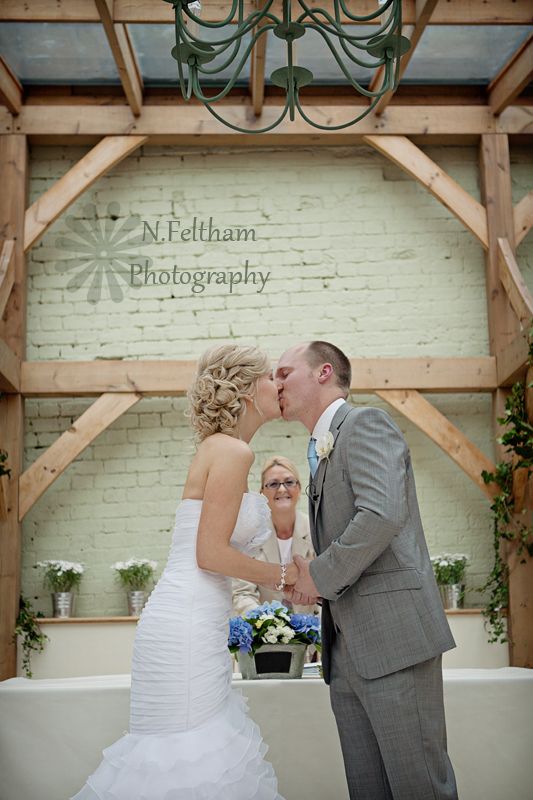 Quick cuddle with Viv's little man of the day who looked soooo cute in his little bow tie!
Then time to be congratulated by everyone!  How happy do they look! 🙂 🙂
 After a few group shots and candids which you can see in the gallery below we did a few natural portraits…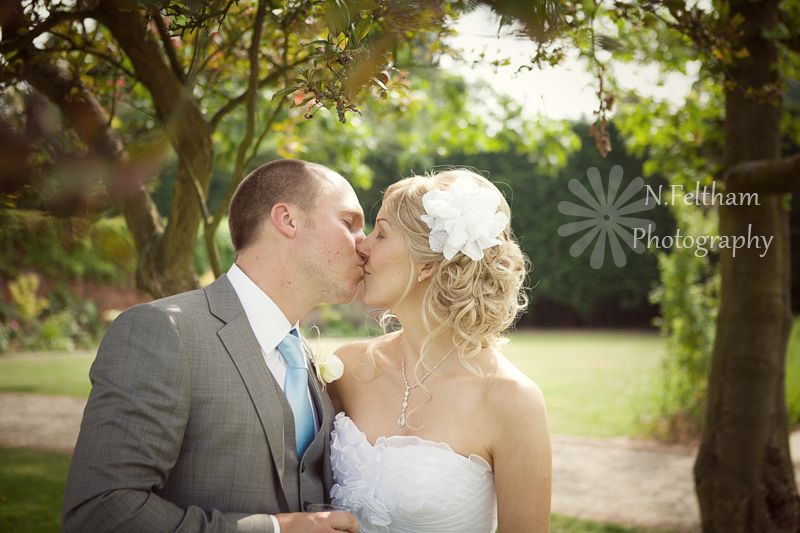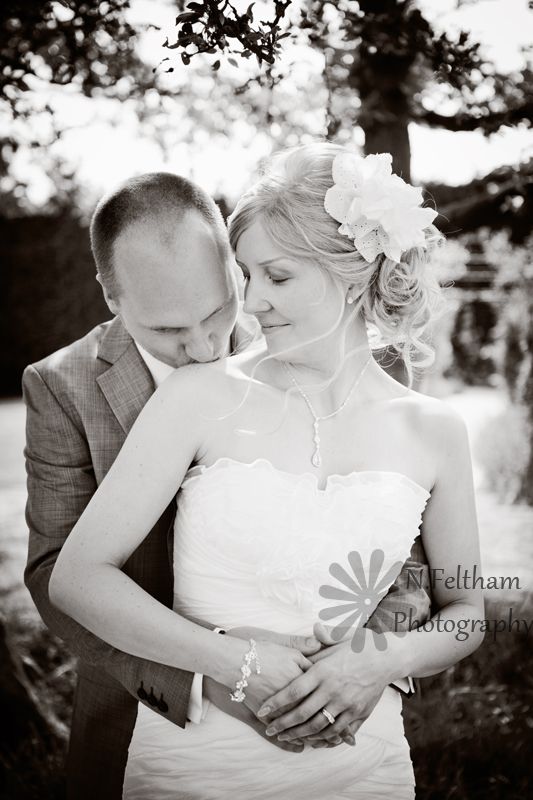 Then the wedding breakfast took place in the Gather Barn (I've never really known why it's called a wedding breakfast, anyone?!)… and I have to say this particular breakfast was delicious!!
The speeches that followed were suitably heartfelt, hilarious and humiliating all at the same time!!
I spent a lot of time trying to avoid this van "spoiling" the backdrop of my candid photos , then Dan requested a photo by it!!  So a big shout out to Multi Movers!
 After a few more candids I persuaded Viv & Dan to take 10 minutes out together for some more portraits as the light was beautiful – although it didn't take much persuading, they couldn't wait to be together so I provided a great excuse!!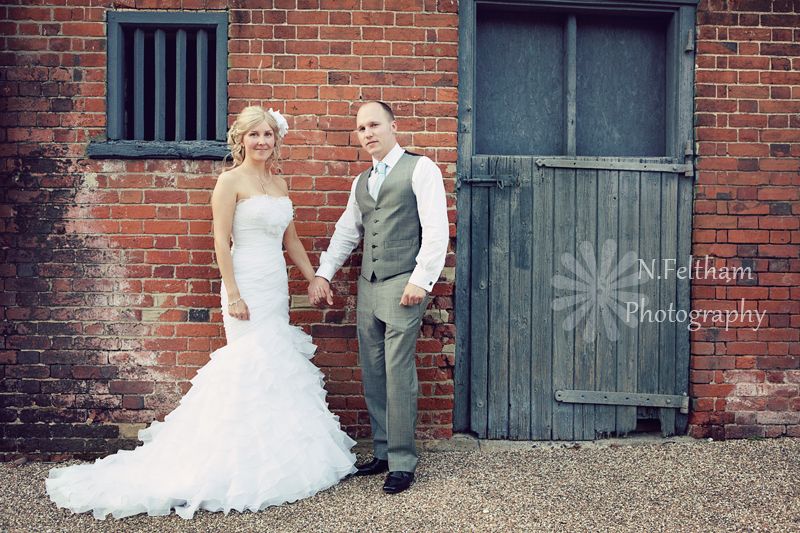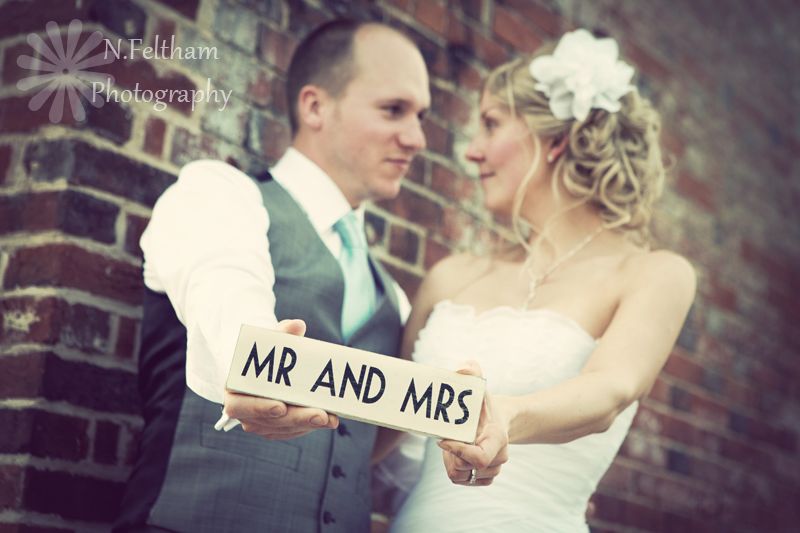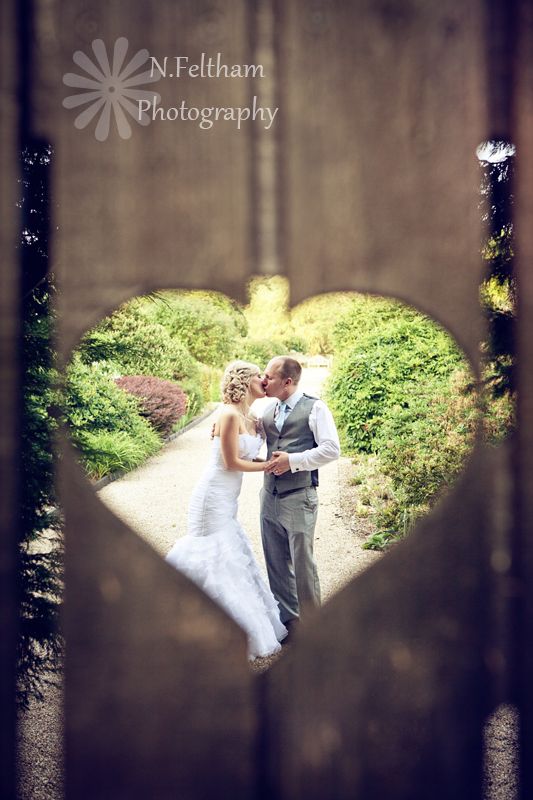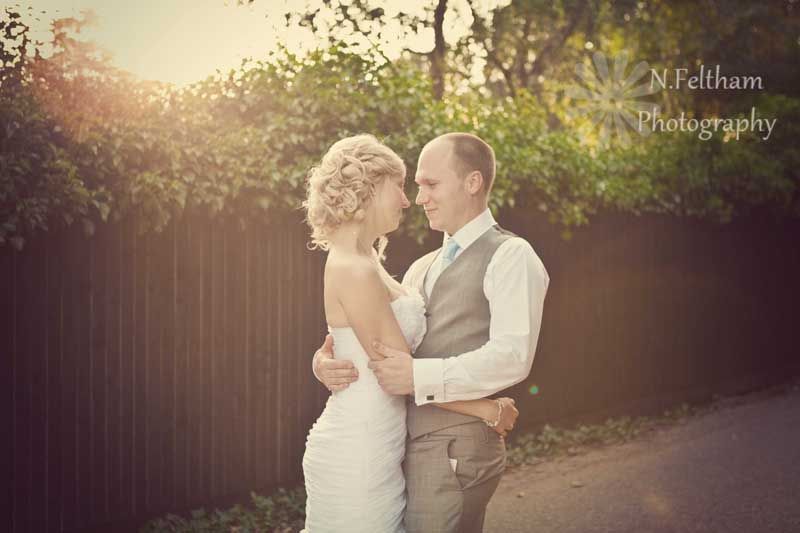 Finally the first dance before my long drive home but what a wonderful day and I feel so honoured they booked me to be the one to capture it!
If you like what you see and you'd like to check my prices and availability for your special day then please give me a shout on 01243 587517 or email enquiries@nfelthamphotography.co.uk