Nikki & Matt are so in love – it's clear to see!  They have been married for 7 years, their wedding was a quiet intimate affair but Nikki has always dreamt of THE dress, walking down THAT aisle and the whole fairy tale that surrounds the wedding of her dreams…  so what an amazing and romantic way to reaffirm their love to one another on their anniversary than having a gorgeous Valentine's Wedding Blessing by candlelight!  It meant so much to them to be able to share this with all their favourite friends and family members including of course their gorgeous twin girls as 2 of their bridesmaids and Nikki's handsome son as best man (I reckon he's going to break a few hearts!).  I was so chuffed to be asked to photograph this event for them, to capture their emotions and get some great family portraits.  We did have plans for a fab retro photo shoot of the happy couple down at the Picturedrome in Bognor but someone put some major scaffolding up!  So I scouted about for a new shoot venue and the Train Station was looking like a strong contender but the wind & rain on the day were even stronger and Nikki really didn't want to get soaked walking down there.  So we stuck to photos in the beautiful church of St Thomas A Becket in Pagham instead and I am so pleased for them at how well they turned out, with such a photogenic family and gorgeous backdrop it wasn't exactly hard!  What a dress!!, and an amazing evening …
A RED dress, now we're talking!
and a beautiful bouquet of white roses – stunning…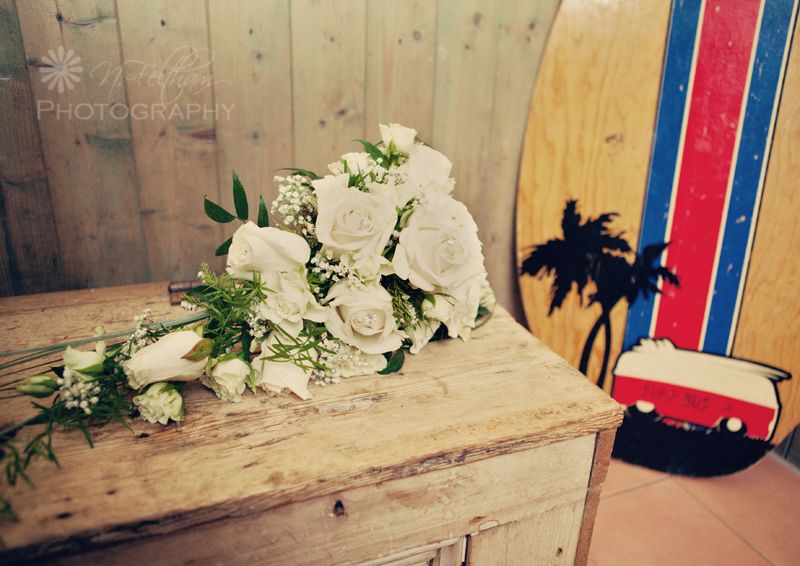 The girls all getting ready together – so much fun!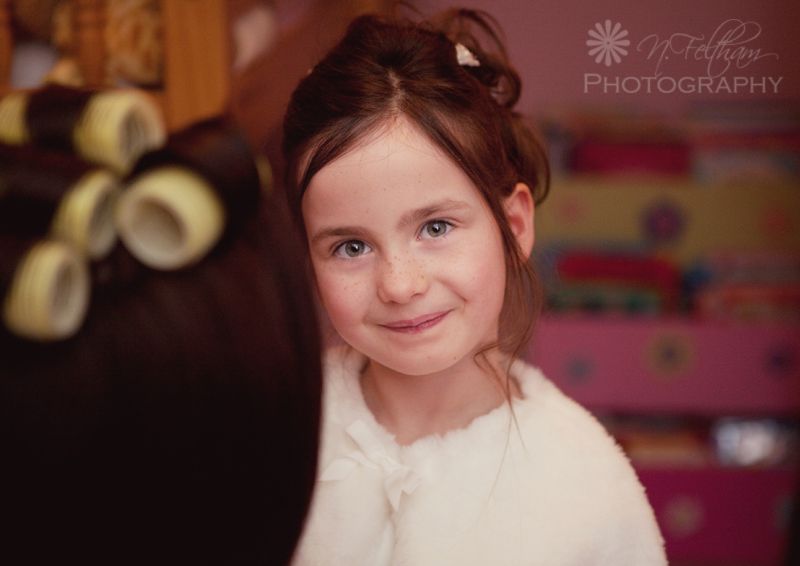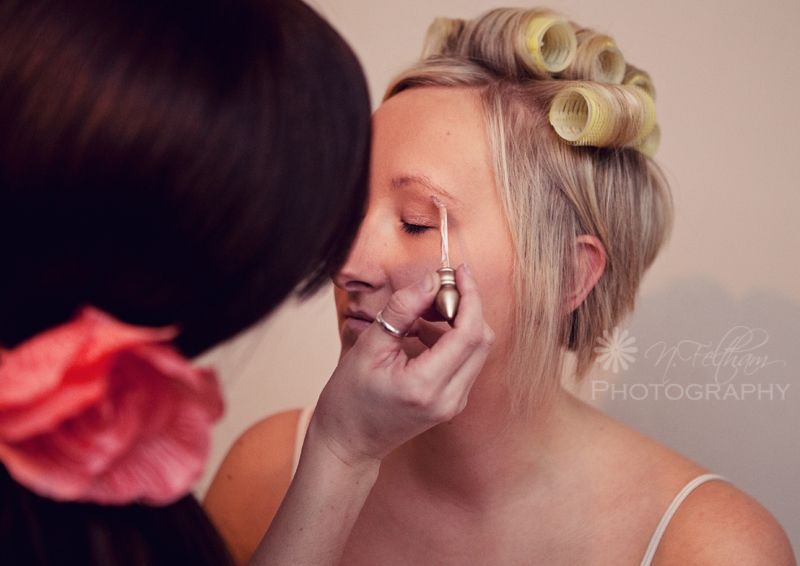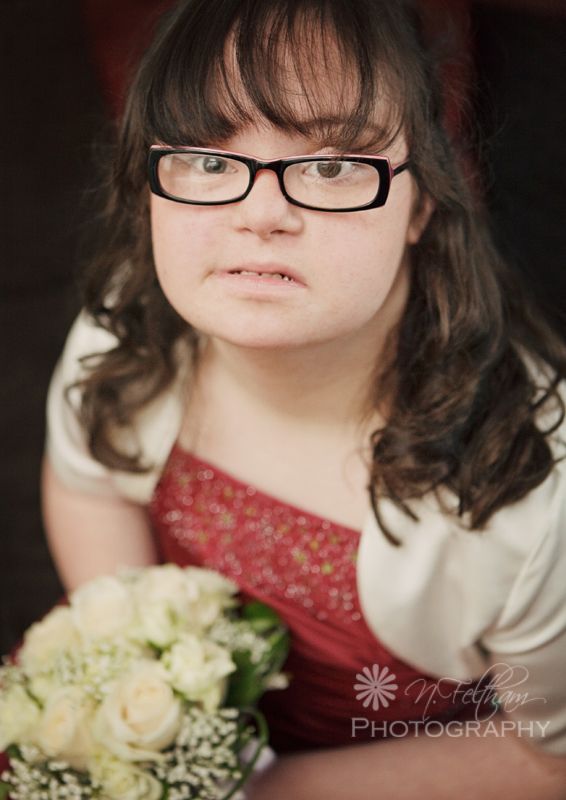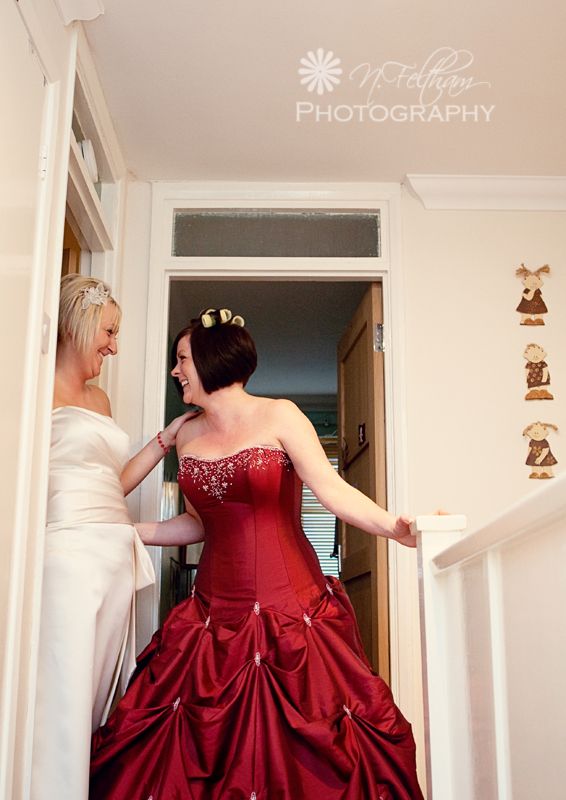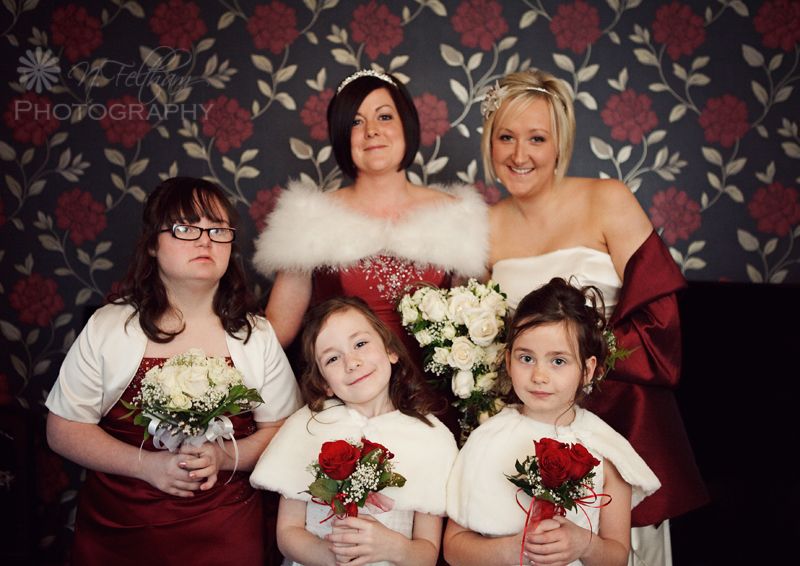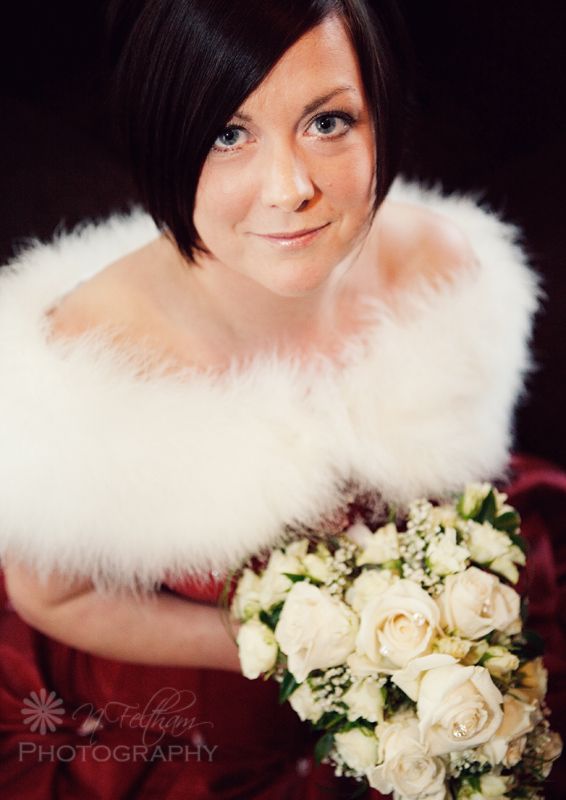 Love the wheels!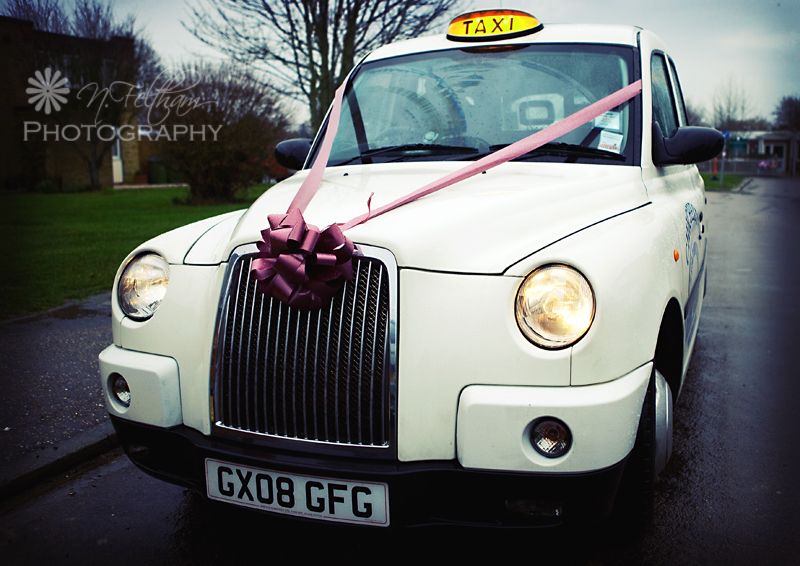 meanwhile at the church…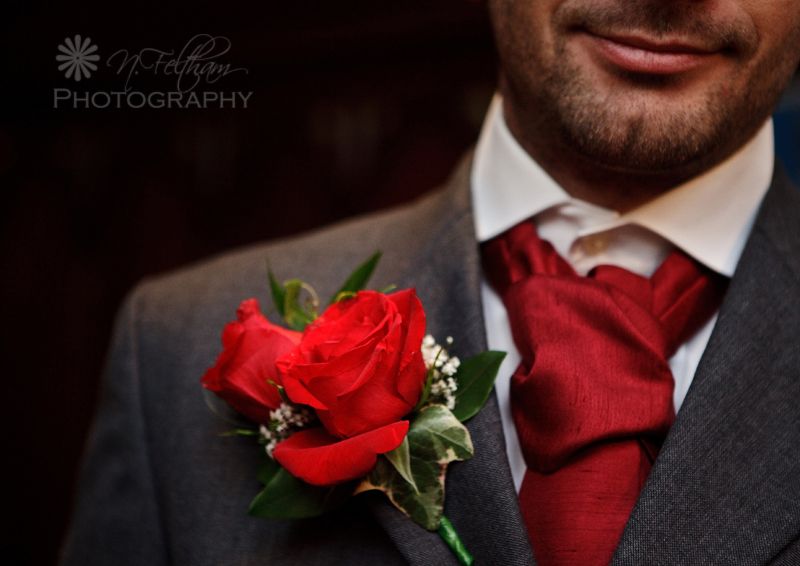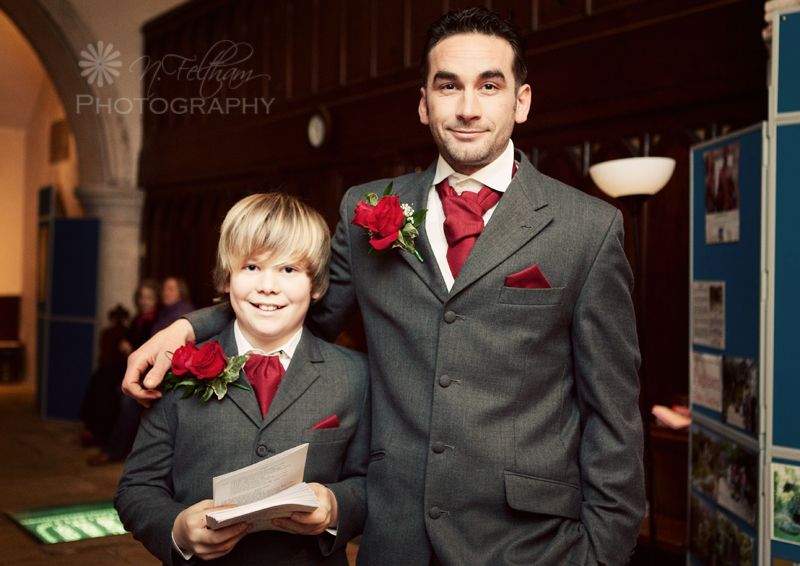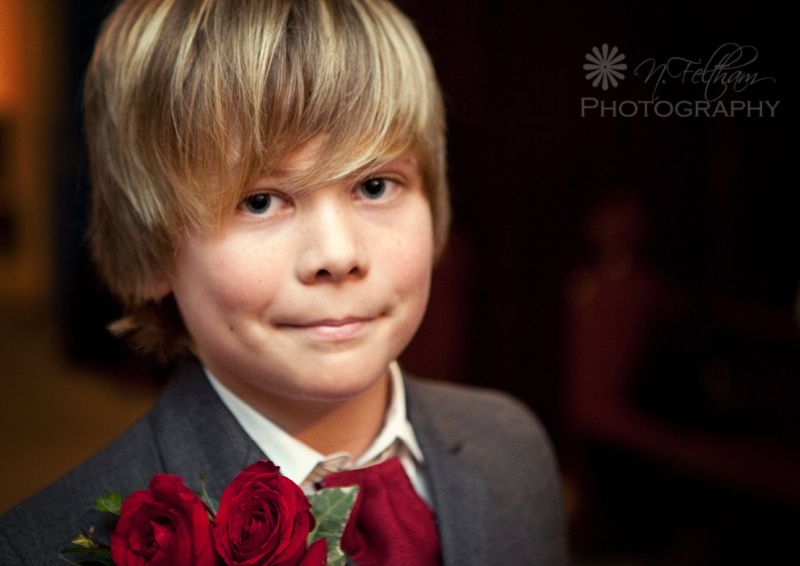 Poor Nikki was attacked by the elements on the short walk to the front door of the church but it makes me laugh how composed she was seconds later walking down the aisle – well she looked very serene even if butterflies were racing round!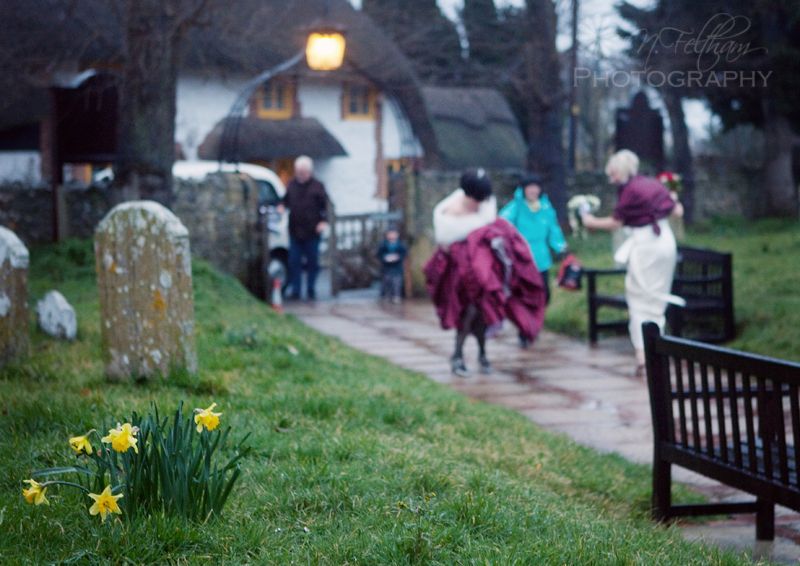 Their Wedding Blessing was a truely beautiful service conducted by the very lovely Reverend Keith Smith …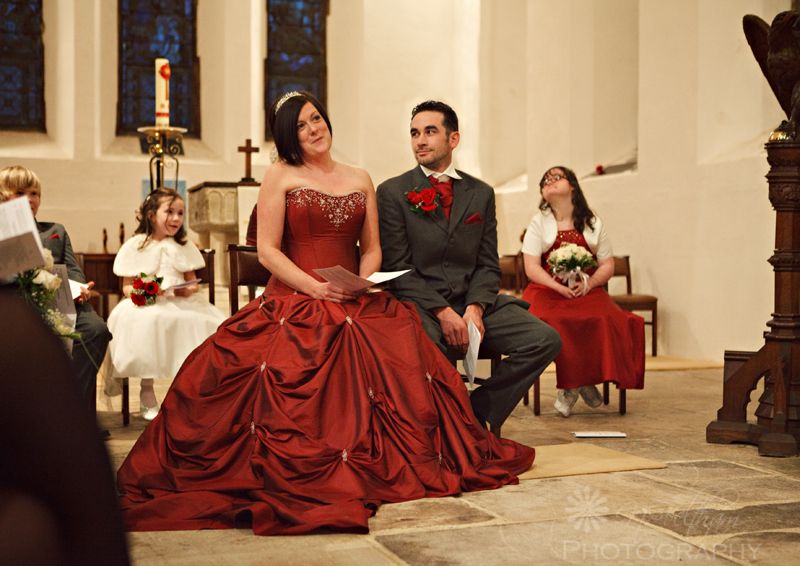 What a backdrop for photos!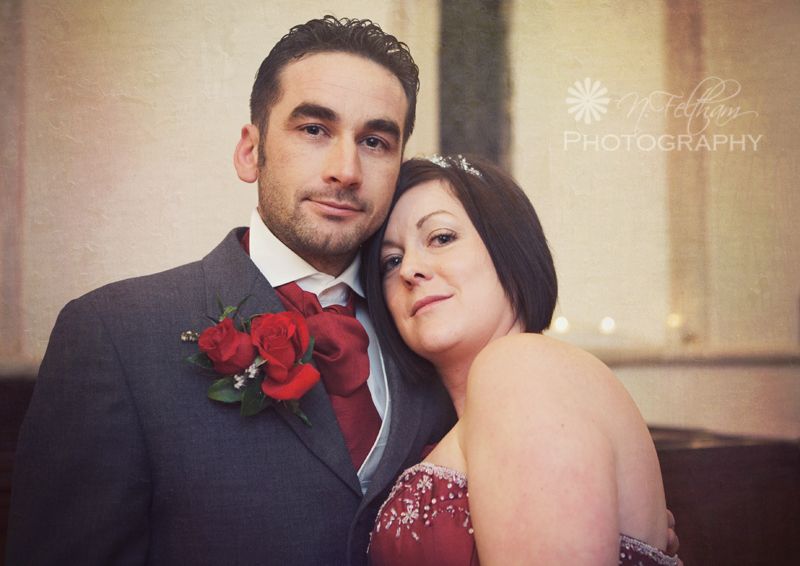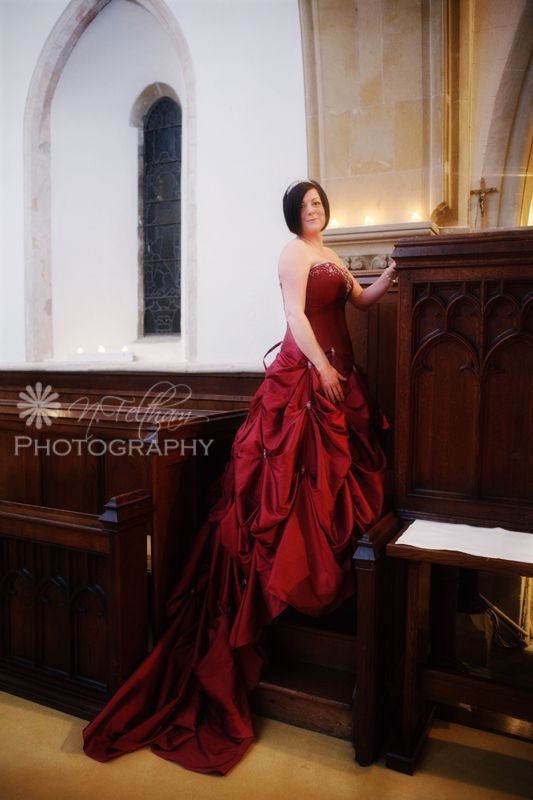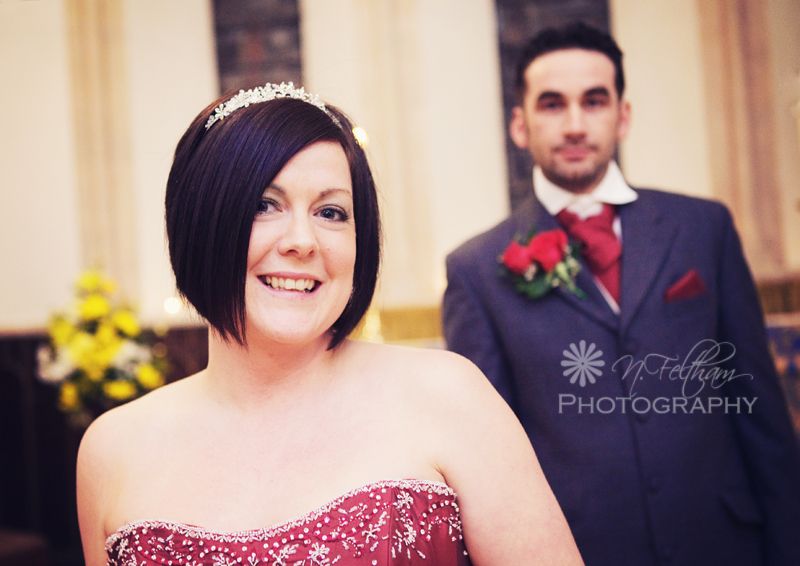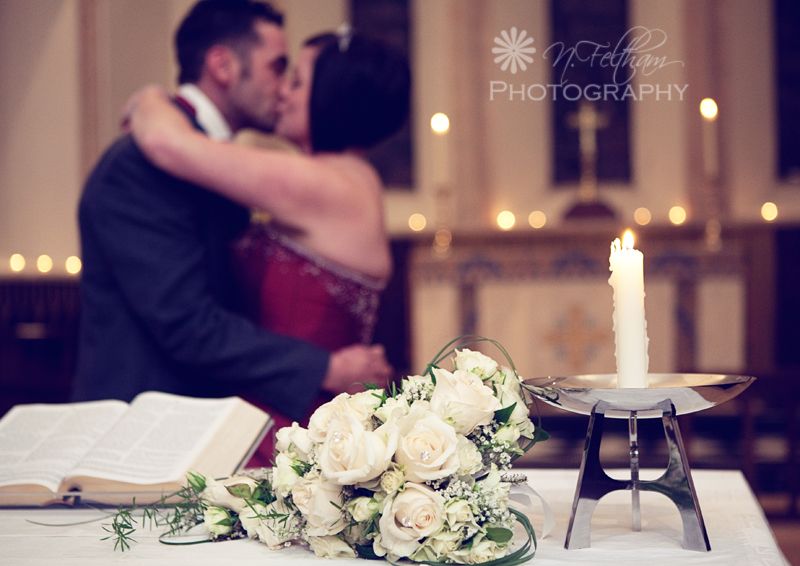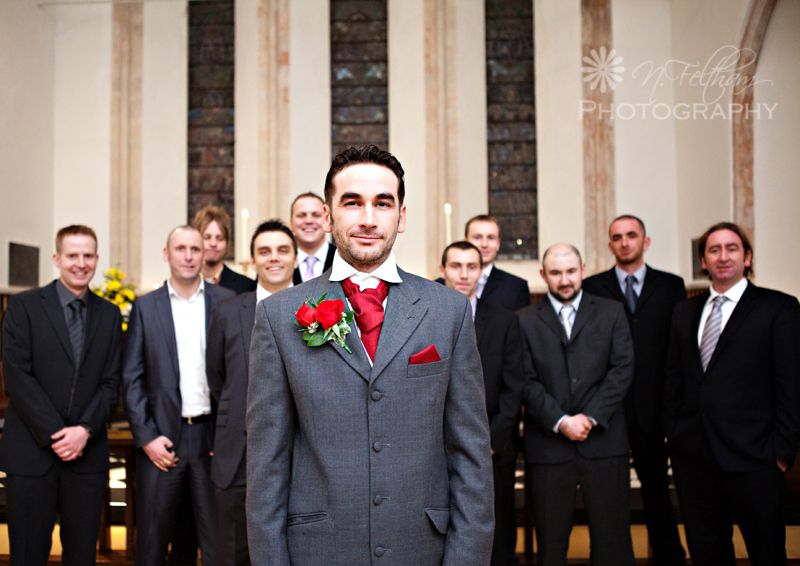 I love this next one, Nikki looks so content!
Then onto the Gordon Centre for a fantastic party and some lovely grub!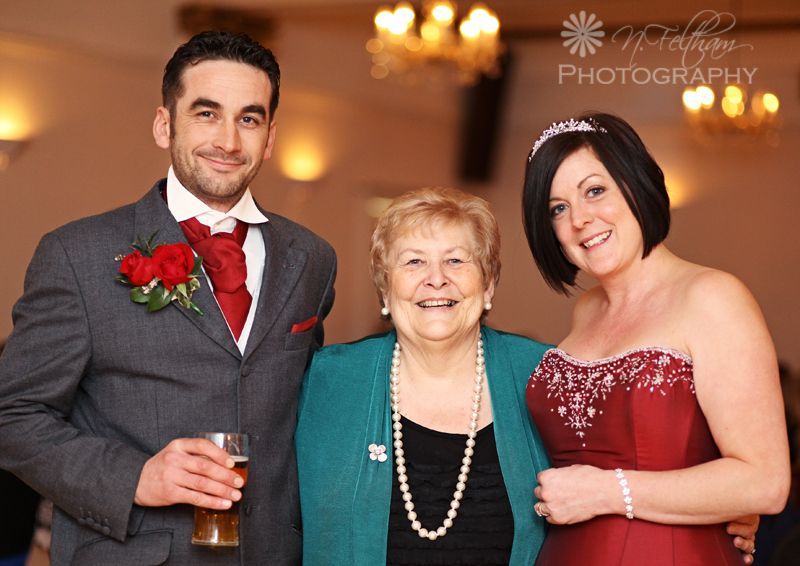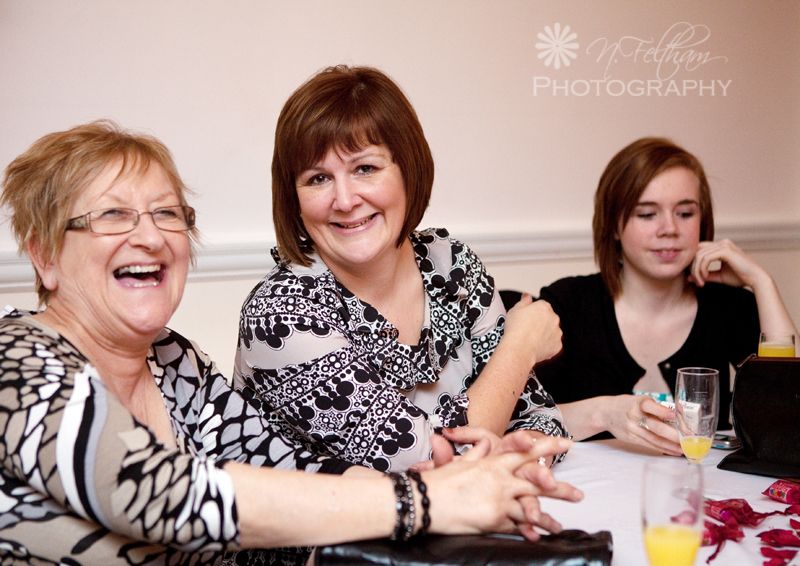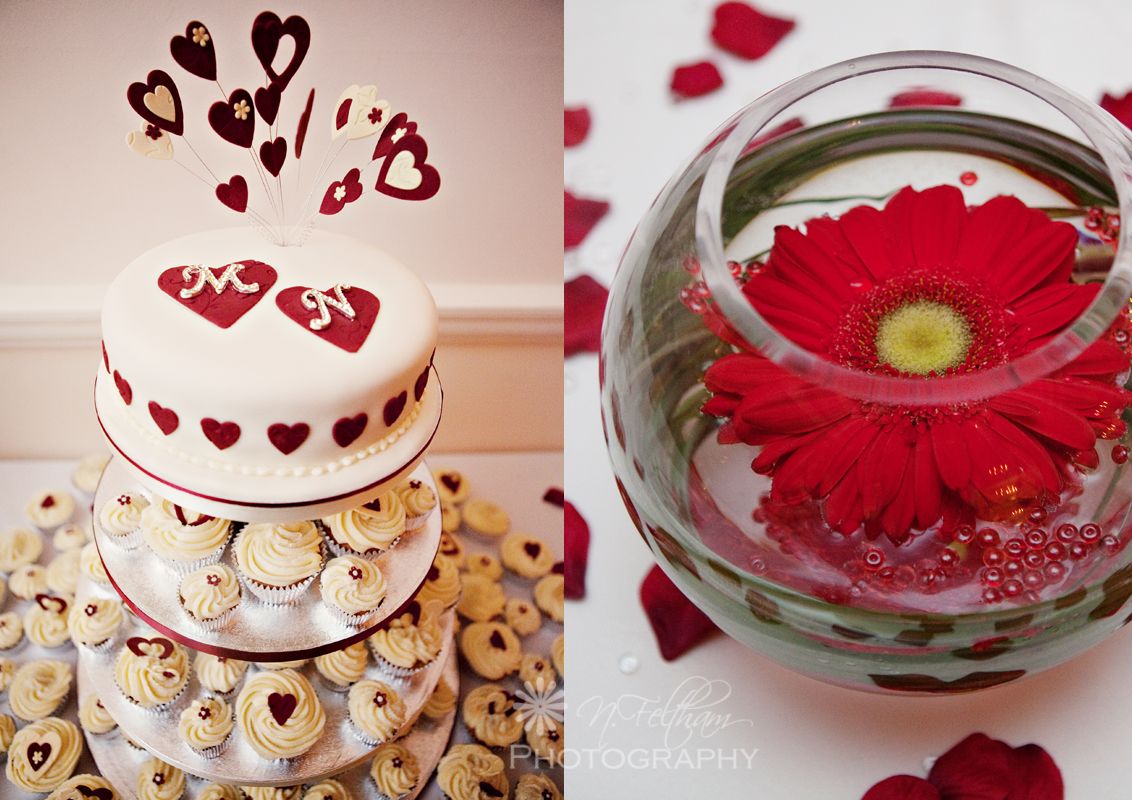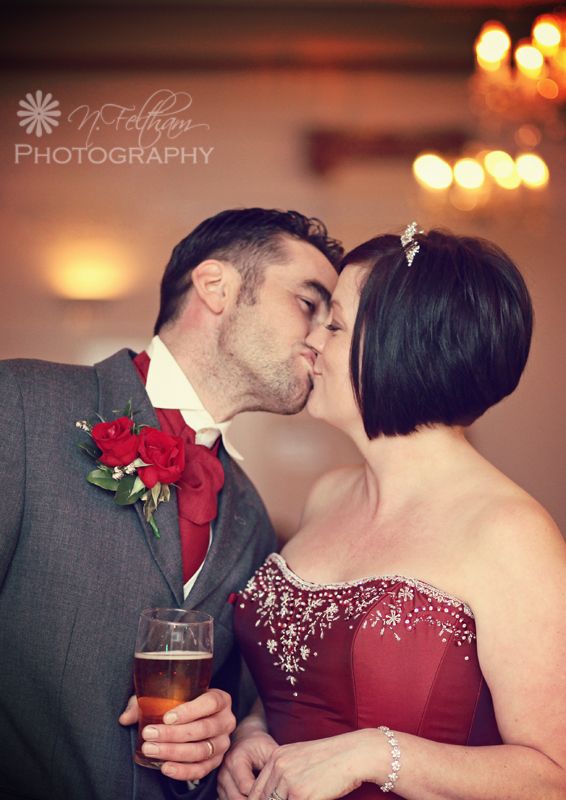 Given the choice of a bread knife or a ceremonial sword to cut the cake, Nikki & Matt of course chose the sword!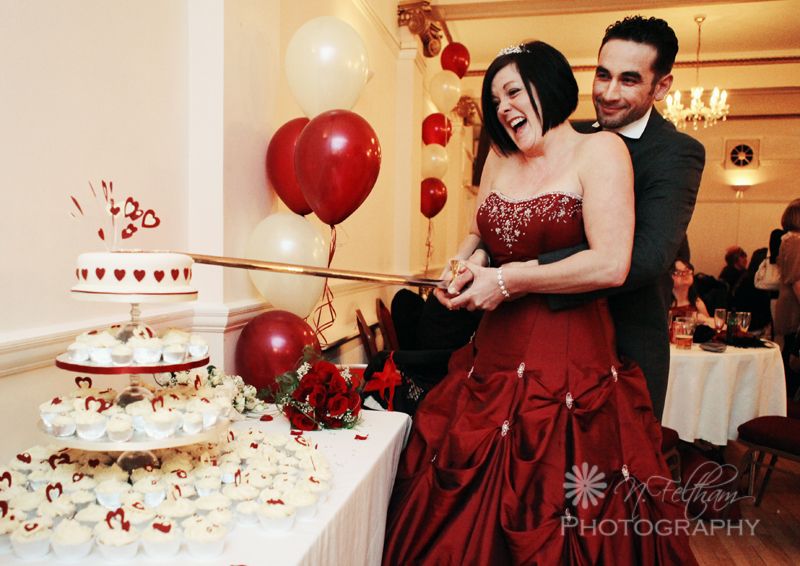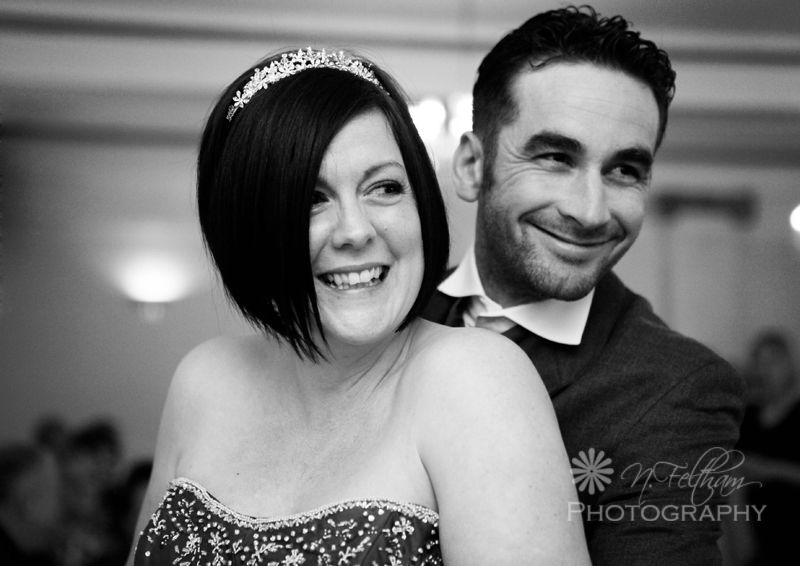 and onto the first dance…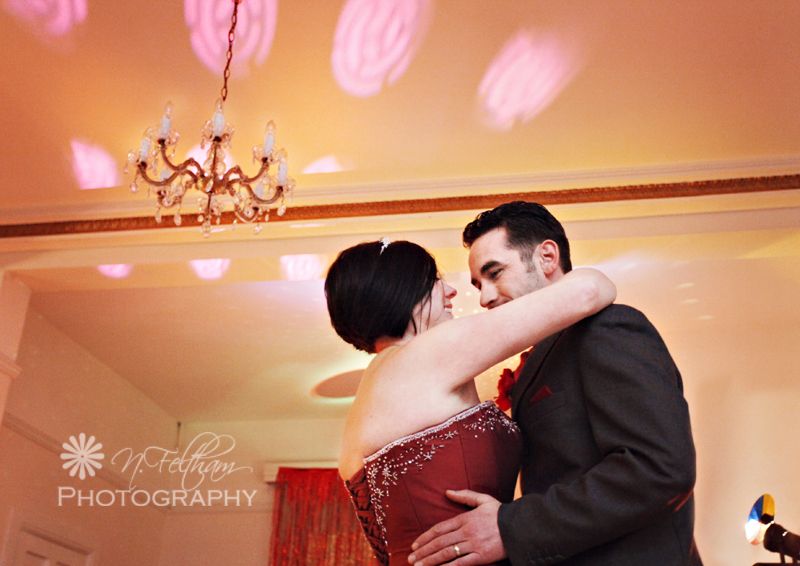 and for others to have a boogie!
then just a couple more fun shots- great for the back of the album!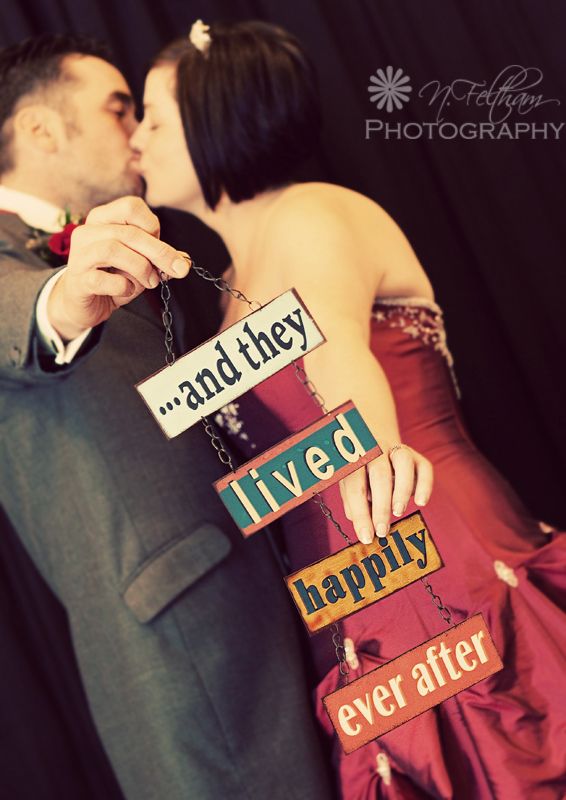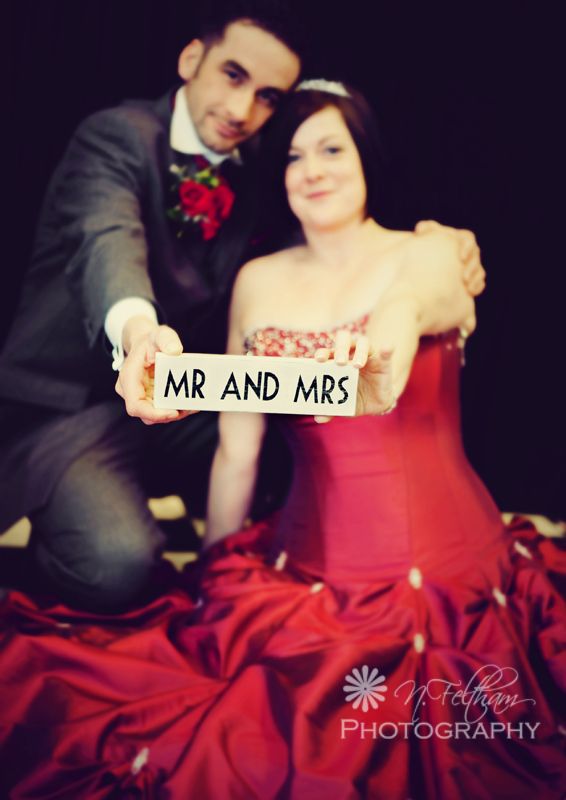 Thank you again Nikki & Matt for making me feel such a part of your celebrations – be sure to call me again in 7 years if not before!!  If you want to see more of their gorgeous wedding blessing there are some extras over on facebook.
If you are looking for a photographer for your wedding and like what you see please drop me a line on 01243 587517 or email me on nickifeltham@btinternet.com