I had a great mother's day this year, yummy bagels in bed with smoked salmon and phili cheese, fresh coffee and chocolates, lots of cuddles with my 3 sons then… an afternoon of not being mummy and doing my "other job" down on the beach!
It was the first time I had met Vivien & Dan – they booked me without meeting me because they loved my work and we got on so well on the phone – can't tell you how flattered I was about that!  Vivien loves the vintage look and their wedding in June this year at Gaynes Park is set to be absolutely gorgeous and I cannot wait!  Vivien like me is hooked on weddings and any brides & grooms-to-be HAVE to have a look at the gorgeous wooden cake toppers she makes & sells in her Etsy shop Angel in My Attic.
Coming from London, Vivien & Dan really wanted a beach photo shoot for their pre wedding pictures and what better place to meet than West Wittering – a truely stunning location for photos and one of my absolute favourite places ever.  What could make the shoot even better I wonder…?  Dogs of course!  Vivien & Dan's adorable little fellas George and Duke had a wonderful time on the beach running on all that sand and they were just too cute for words in the photos!  Well, Vivien and Dan looked pretty darn good too – they were rockin', smokin' & generally ooozing gorgeousness!  I make no apologies for not being able to whittle it down – well OK I apologise just to anyone still on dial up with no broadband 😉  Ok, ok… here they are…!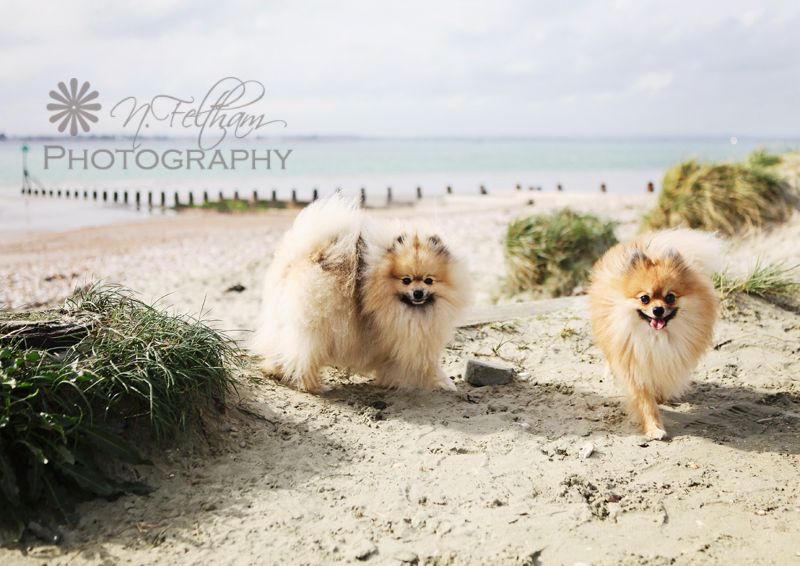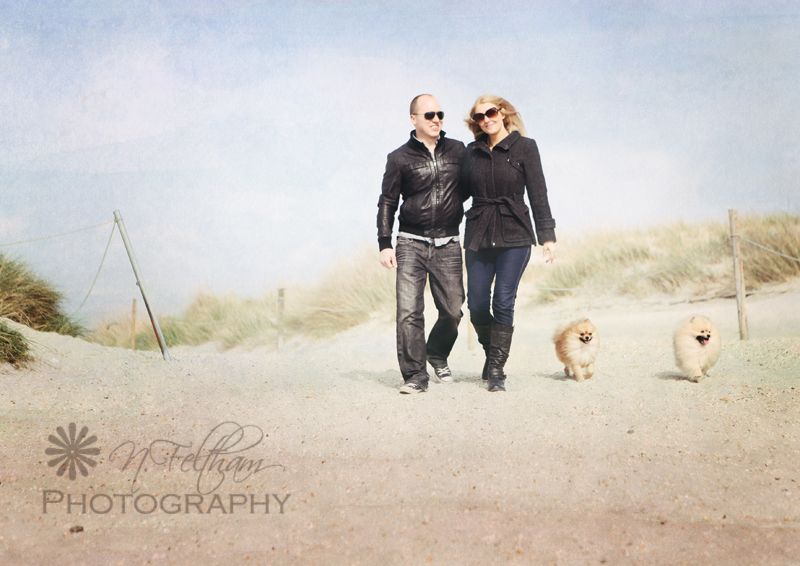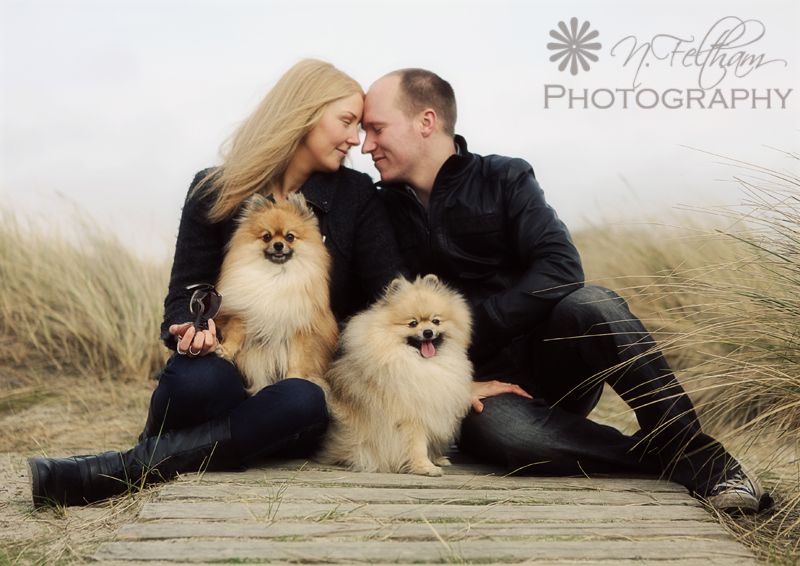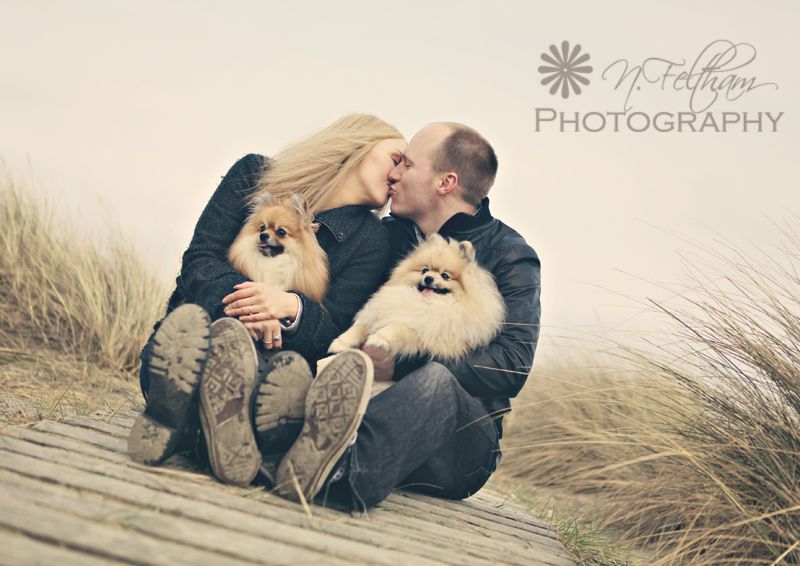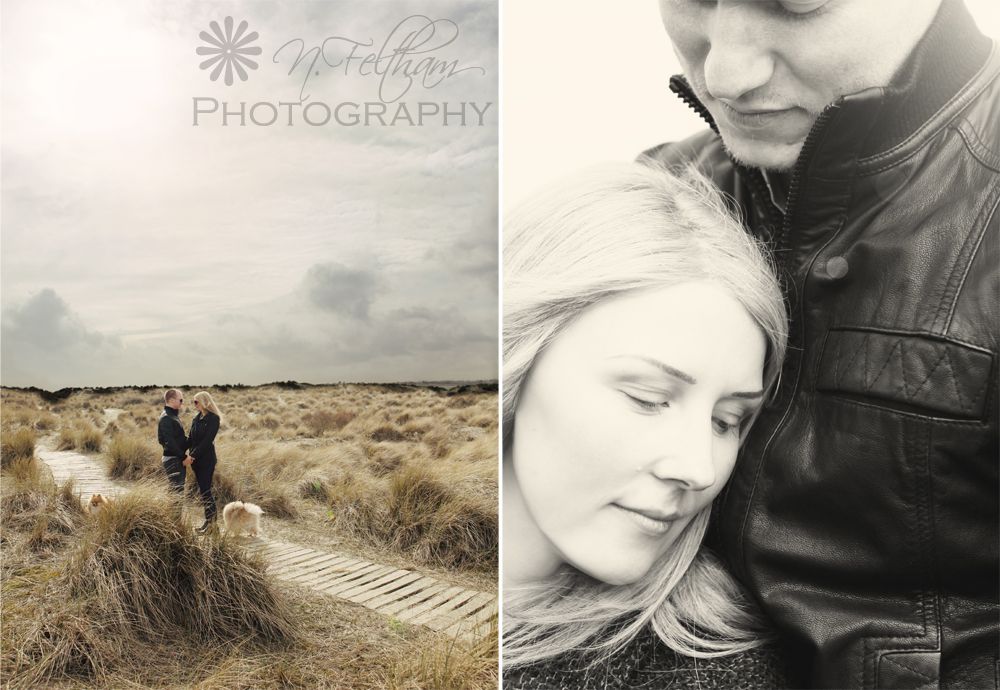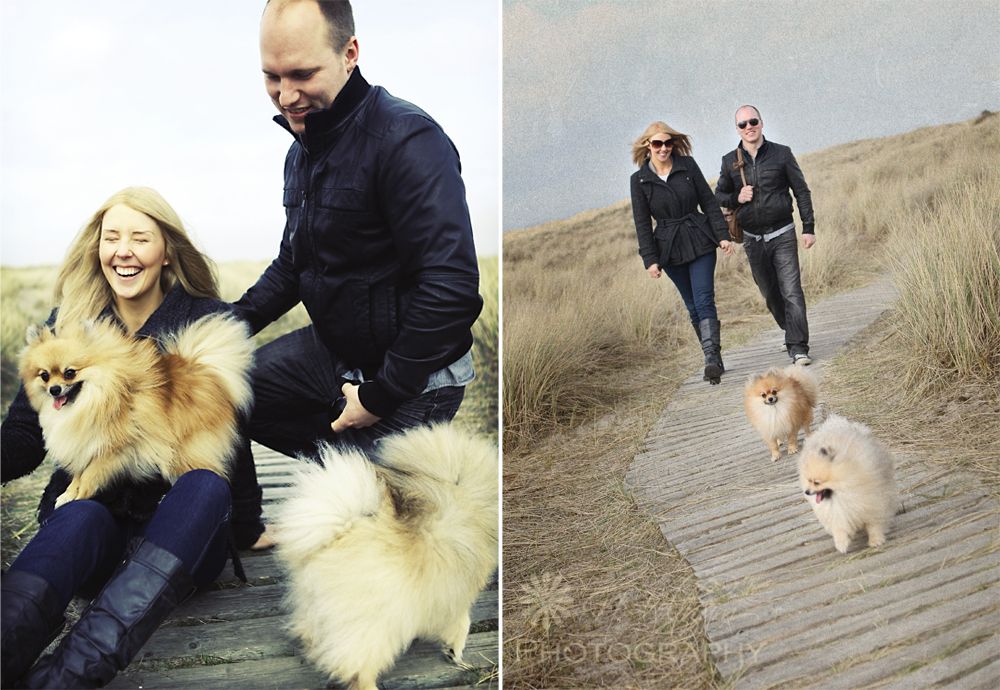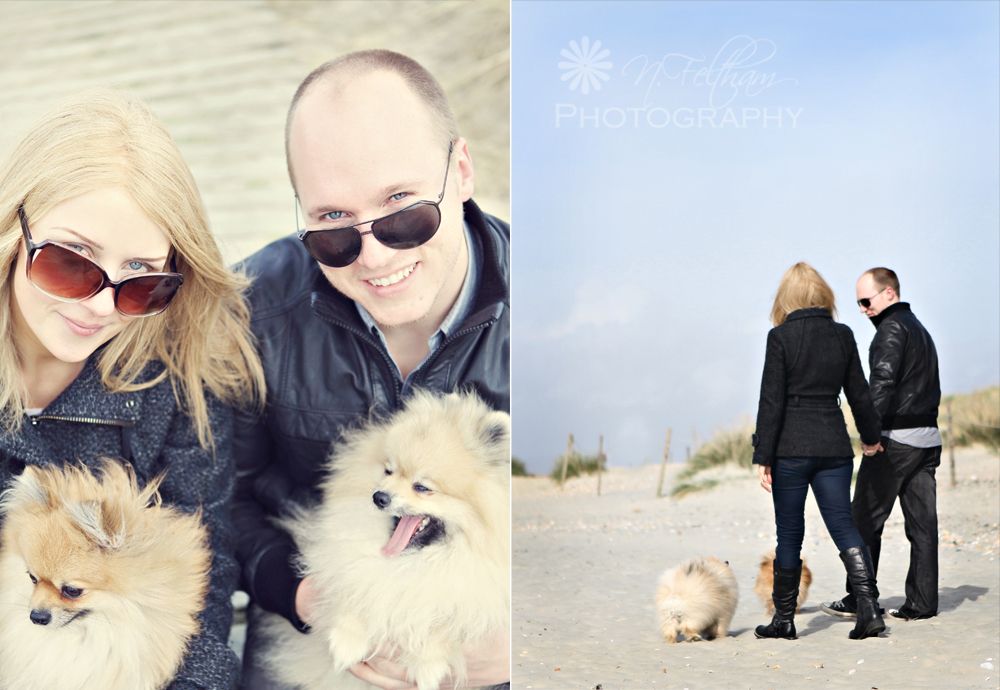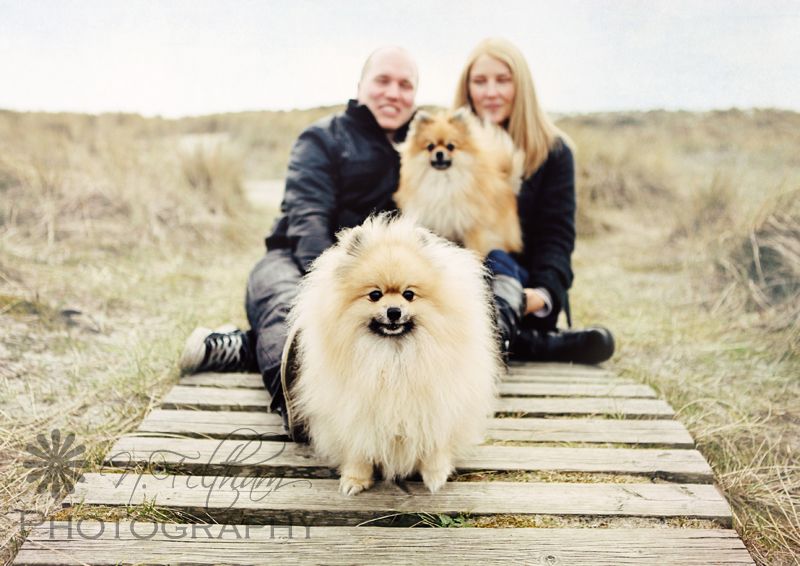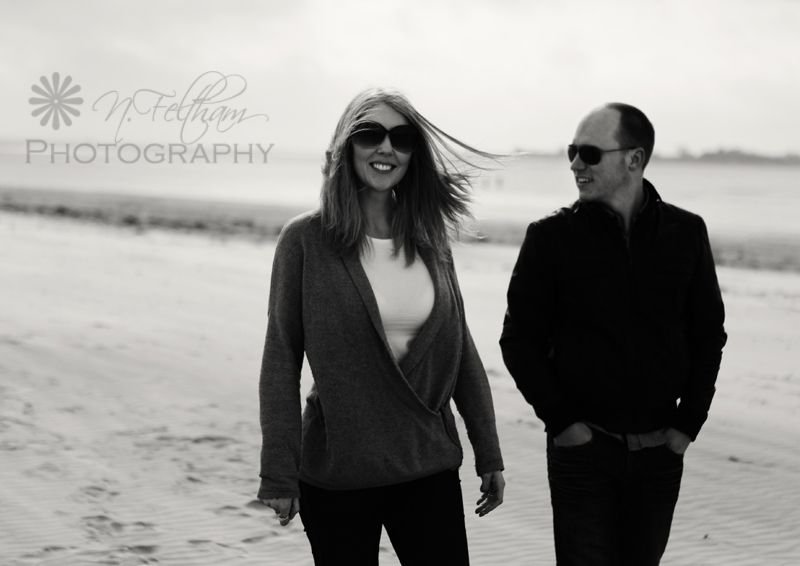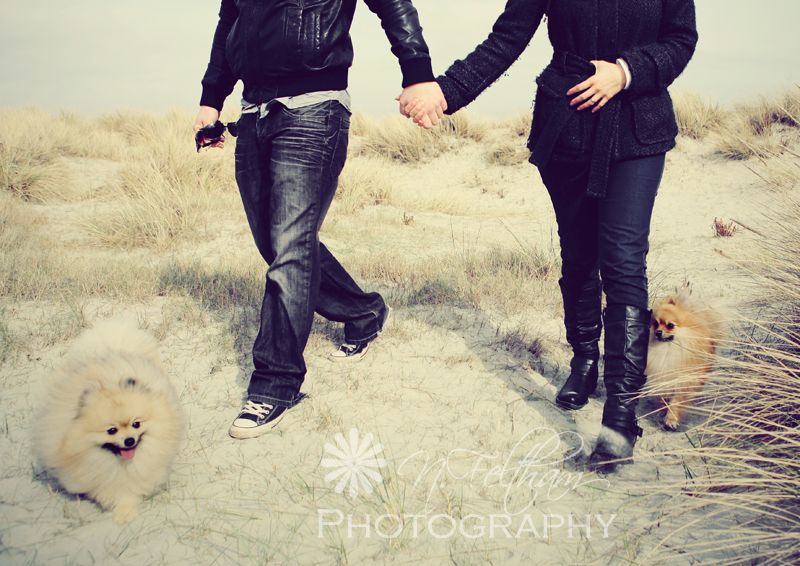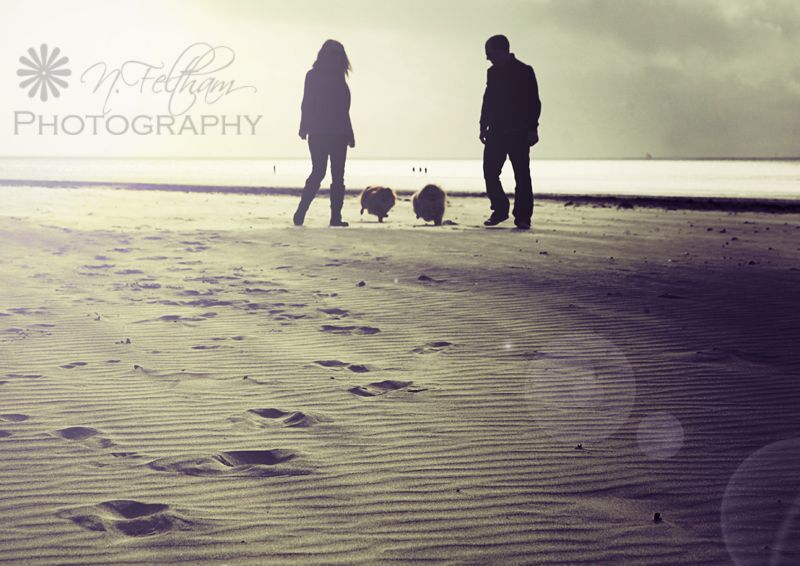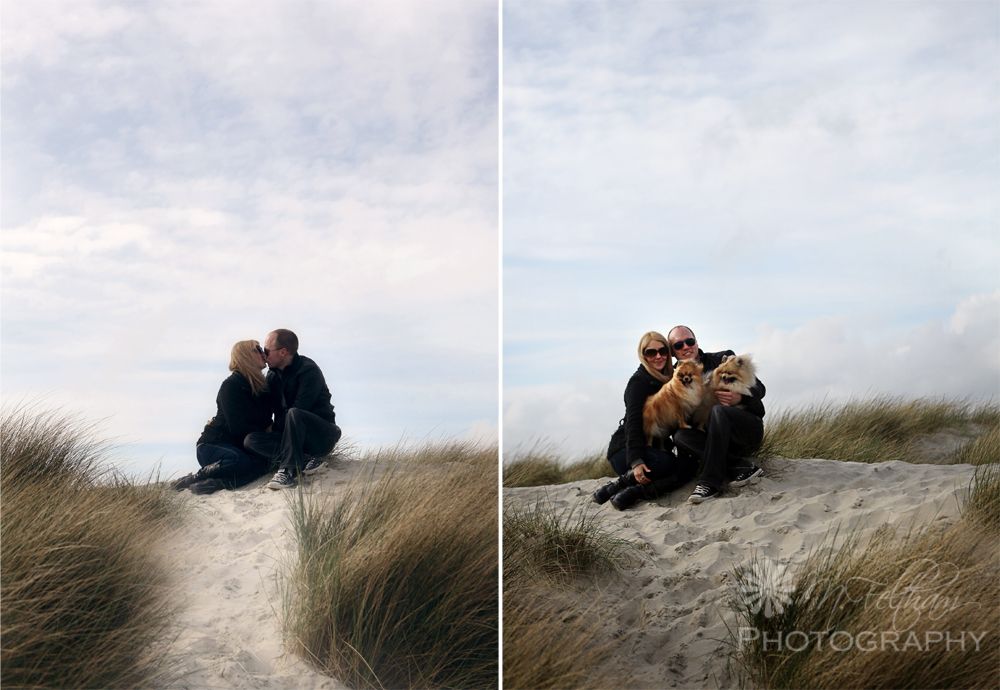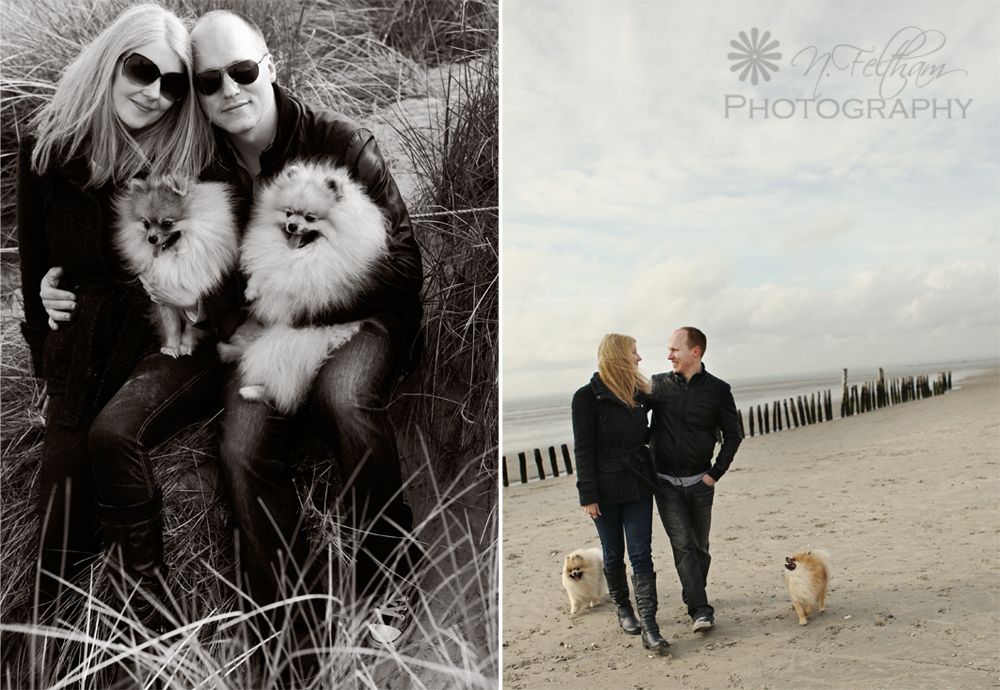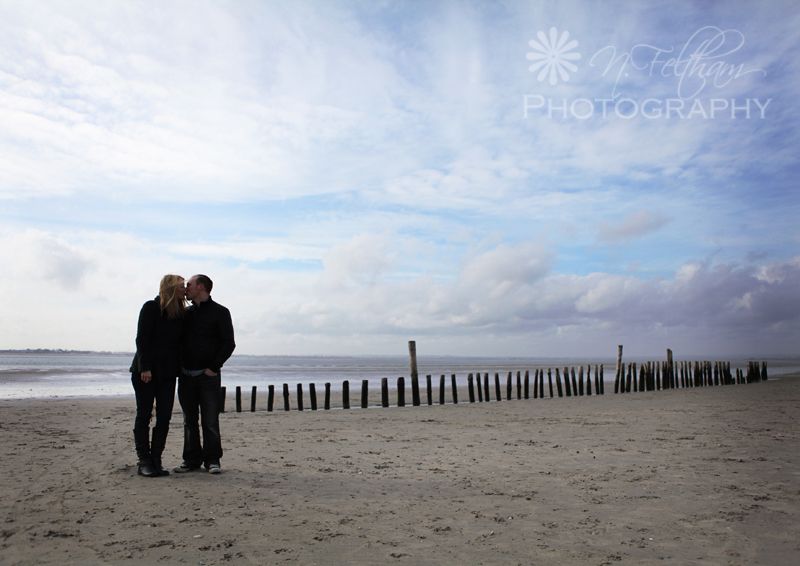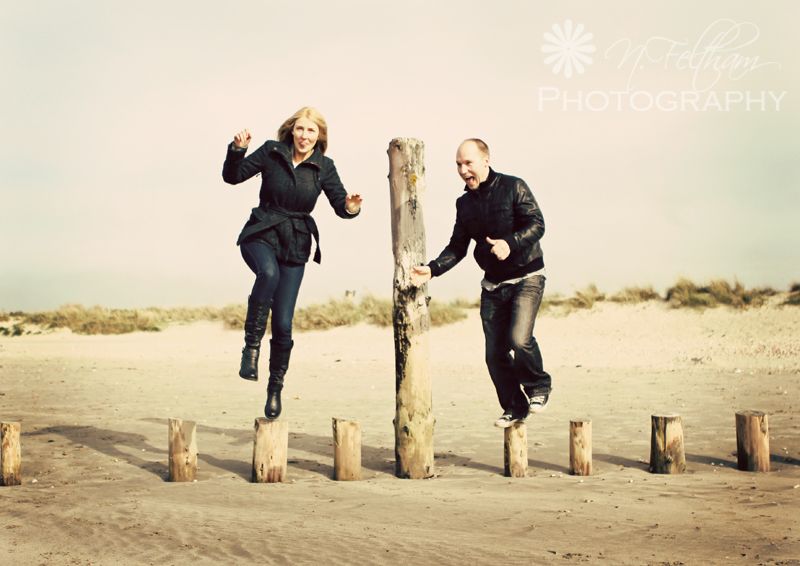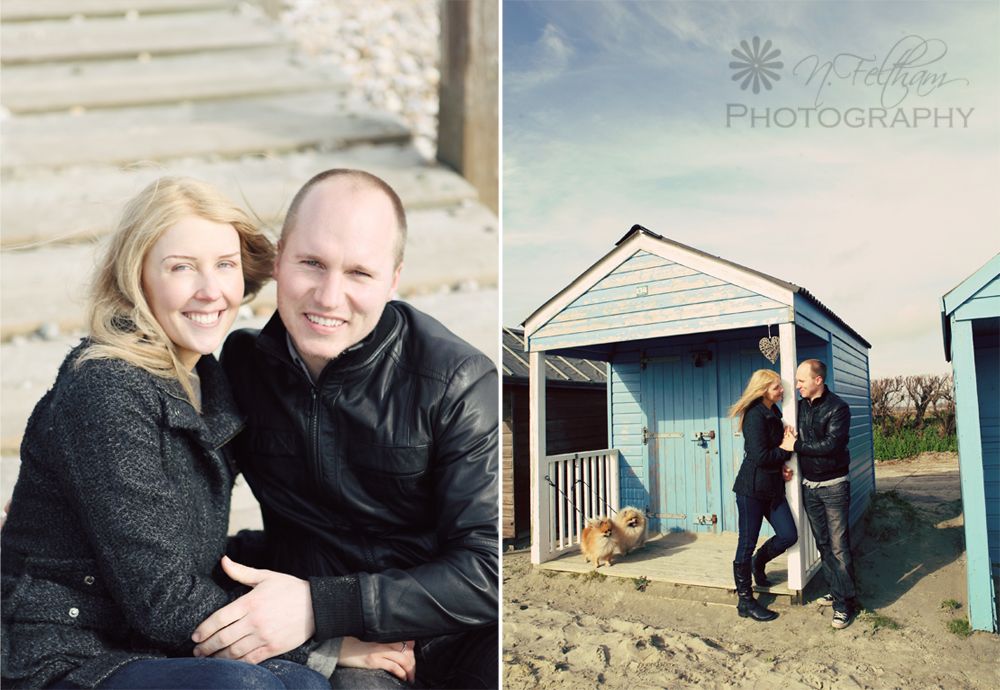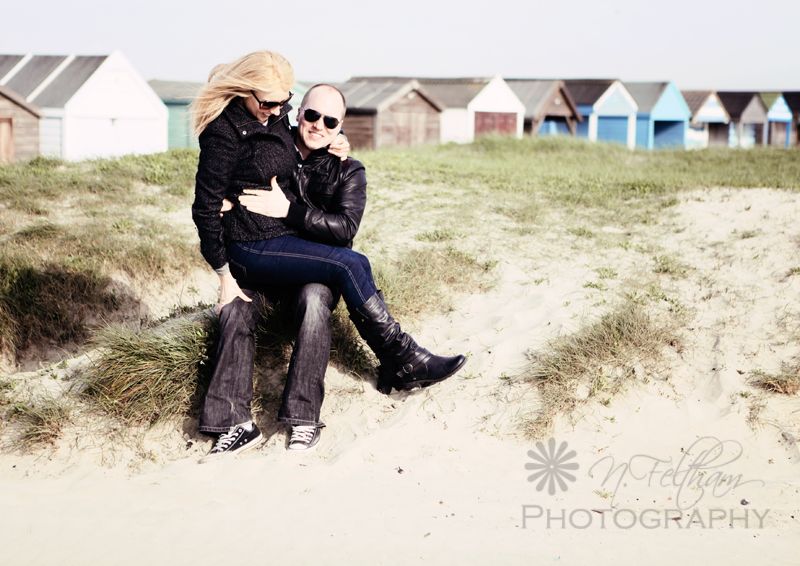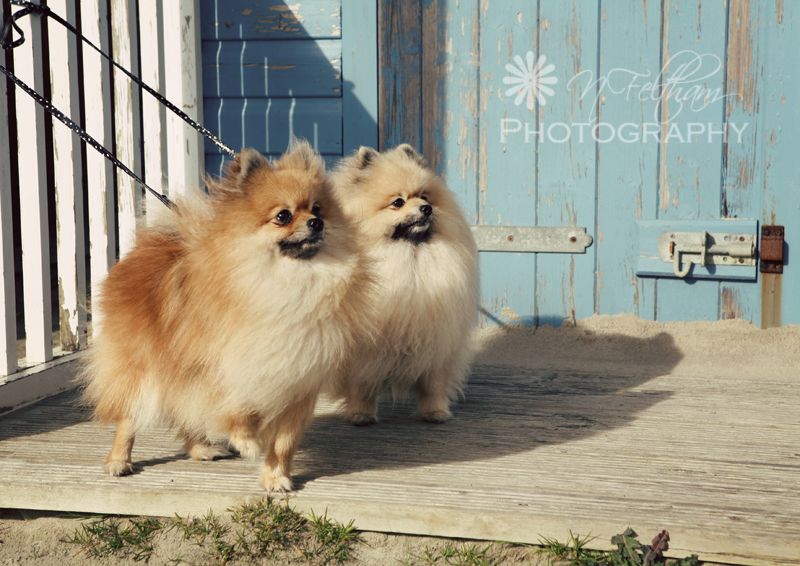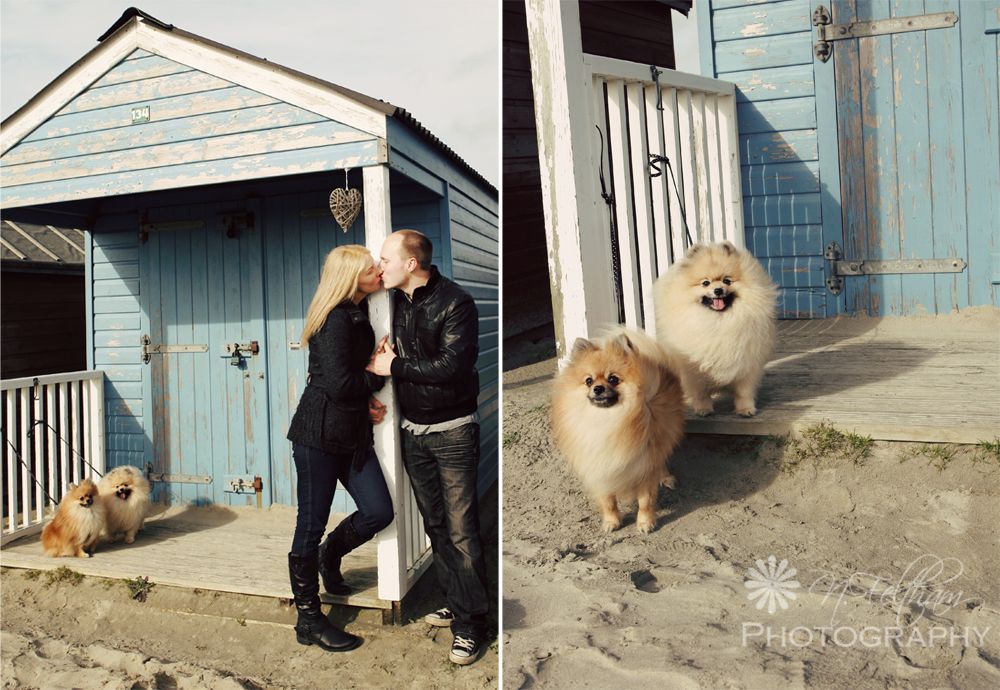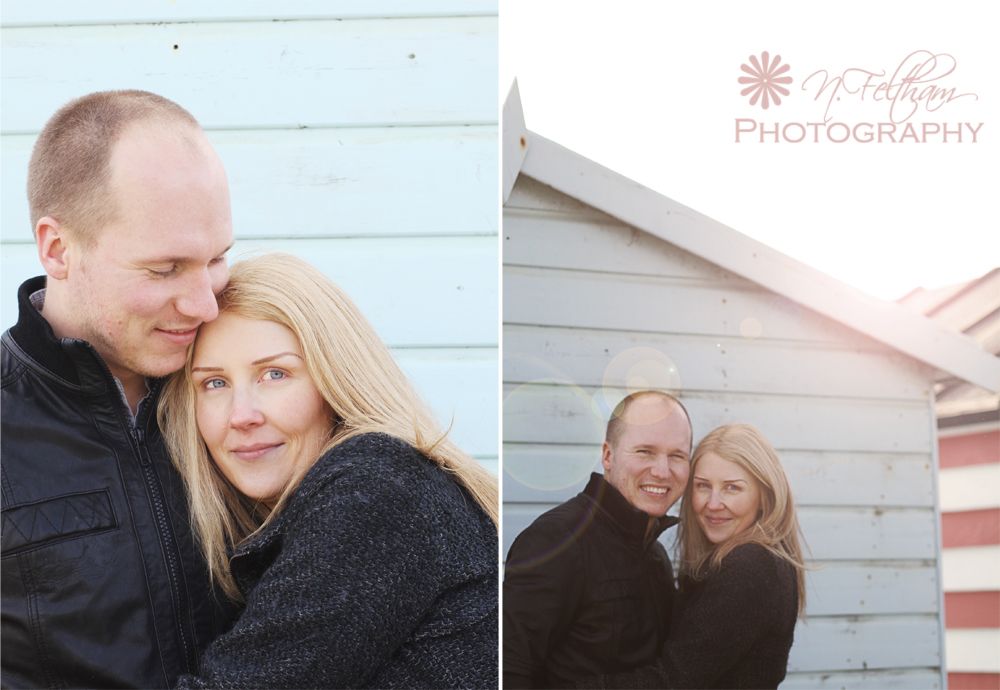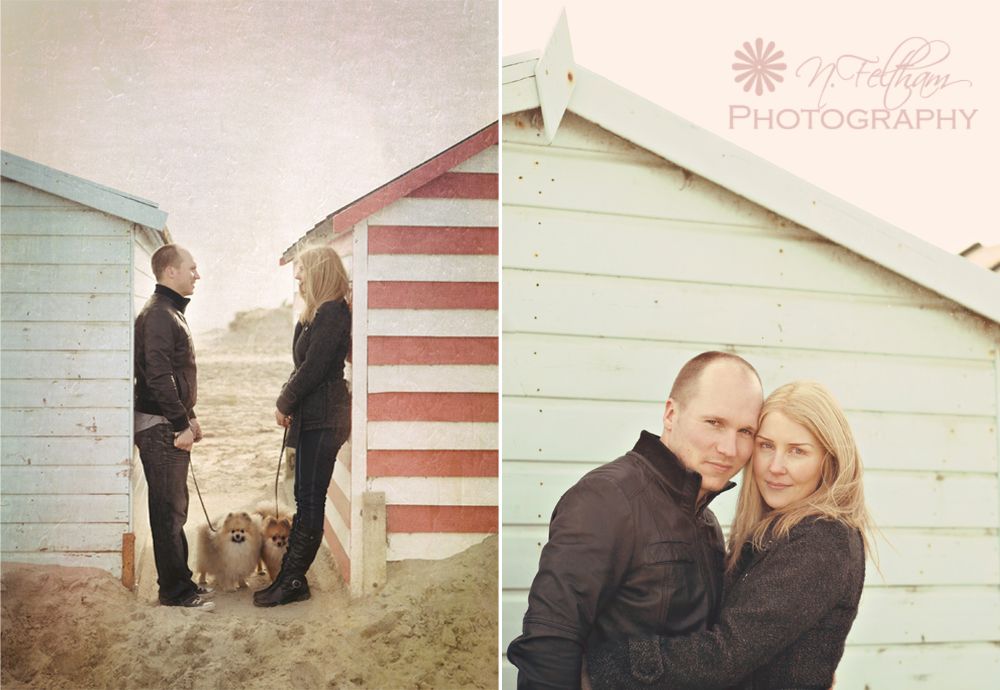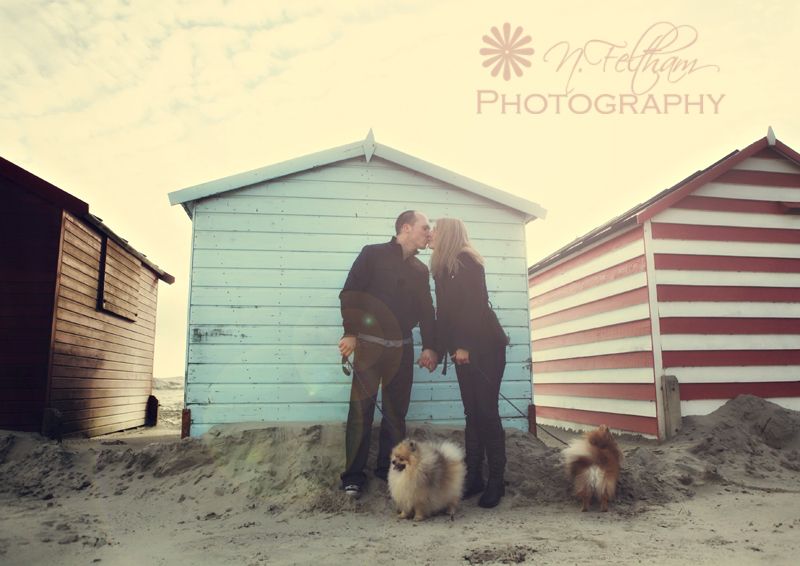 If you or anyone you know is getting married and you like my work do get in touch, I still have some availability this year and I'm already taking bookings now for 2012 – please give me a ring on 01243 587517 or send me an email on enquiries@nfelthamphotography.co.uk